You probably don't need us to tell you, but these are unusual times. Even if you or someone in your household hasn't lost their job or been otherwise affected by the pandemic directly, many of us are thinking about ways COVID-19 is impacting our finances and ways to manage that.
Whatever your situation, it's never too late to be prepared. With that in mind, we put together these simple tips to help you get started in keeping your head above water.
1. Draft a budget for your household
If you don't have one already, create a list of all your essential and non-essential expenses on a weekly and monthly basis and sort them from highest to lowest $$ amount. This simple action can be a big help in getting full visibility on exactly how much money is flowing into your home every month and how much is coming out and establishing a baseline for your debt-to-income ratio.
There are several different plans and tools out there you can use for developing a household budget, but the key element of many of them is to have a clear understanding of what percentage of your income goes to which kinds of expenses and debts. While doing this, you may come across recurring expenses for services you and your family don't really use anymore and just ride on your credit or debit card every month. Pinpointing these expenses and cutting them out can, in aggregate, net significant savings.
One budgeting template is the 50/30/20 budget plan. The 50/30/20 plan helps you to organize your various expenses under three distinct categories:
Spend on Needs (50%)

Housing & Utilities

Food

Clothing

Transportation

Phone and Internet

Debt Repayments
Spend on Wants (30%)

Entertainment

Dining out

Splurges and Shopping

Spontaneity

Preparing for the Future (20%)

Save for Gifts (birthdays, holidays, events)

Save for Vacations and Travel

Save for Appliances

Save for Next Vehicle (and Repairs)

Save for Down Payment

Save for Emergencies

Invest in retirement plans (401k, 403b, IRA)

Invest in College Savings (529, Coverdell)
By allocating your household income across these categories, you position yourself favorably to meet those expenses that are most important and keep paying down debt while also not depriving yourself. A great way to get started quickly is by using MoneyFit's 50/30/20 debt calculator tool.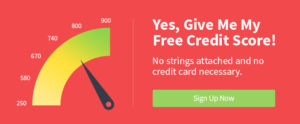 2. Balance out your cash-to-credit ratio to maintain healthy credit
This can be a challenging one, but examine which expenses you can pay for in cash and which can ride on whatever credit cards you have.
The benefit of optimizing your cash-to-credit ratio is to minimize the amount of your everyday debt that could potentially incur extra interest fees at the end of the month. While you may be confident in your ability to pay your credit balance now, unforeseen circumstances are always a possibility, especially in uncertain times, so it pays to minimize how much you might potentially have to accrue interest fees on. Additionally, paying down more of your debts (with cash where you can) and keeping your credit utilization low can help to maintain or even improve your credit score. A strong credit score can help you in any financial steps you might have to take in the short term, such as applying for an emergency credit card.
Keeping track of your credit and noting any changes in your credit score is an essential part of this process.
3. Confirm your eligibility for relief programs
At the time of this article, the federal government has passed the CARES Act, a bill that provides direct economic assistance to individuals and families as well as small businesses affected by the coronavirus pandemic. The act provides up to $1,200 dollars per individual whose annual income is less than $99,000, or $198,000 if you file jointly. In addition to this, there may be various state and county-level relief programs, such as tax relief and aid programs for small businesses.
Relief programs like the CARES Act can help in providing you with more capital to cover your basic expenses. In turn, you can then reallocate more of your standard household income towards paying off your outstanding debts more aggressively.
Check out the government's official website on the CARES Act for more details, and to find out who's eligible for supportf you want to get a sense of how much you may be eligible for to include in your household budget plan, as well as find out how you can potentially get your stimulus payment faster (if you haven't received it already), check out our CARES Act Stimulus Calculator.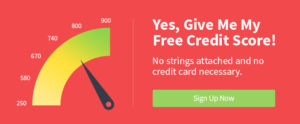 4. Determine which debts and bills you can negotiate
One easily overlooked place where your household could potentially make significant savings is in the bills you get every month for certain utilities. It can be easy to assume that whatever amount appears on your monthly bill is set in stone, and for some municipal utilities like water and electricity that may be the case. But sometimes subscription services like telephone, cable and internet service can be negotiated.
Negotiating better rates on your services is often just a matter of calling your provider directly and asking what kind of arrangement can be made. There's no guarantee that you'll get the adjustment you want, but service providers are in the business of retaining long-time customers. If you approach the conversation with a firm but non-confrontational attitude, you may be able to get a favorable result. Personal finance expert Ramit Sethi has created an effective guide on how to approach these conversations, and tactics you can use.
This due diligence isn't just useful in times of uncertainty, but can also come in handy at any time you're looking to maximize the value you're getting out of everyday services you pay for on a monthly basis.
5. Check the status of the debts you can defer, and triage your debt
As we said earlier, you're not alone in this time of change, and you shouldn't hesitate to reach out for help where it's available. A variety of lenders and creditors are offering debt relief in response to the COVID-19 situation.
However, it's important to confirm the status of these relief programs. In particular, you should make sure whether forbearance is being applied automatically or if you need to contact your lender or creditor to request it. In particular, you should always contact your lender or creditor to check on what types of forbearance are offered, and get a written agreement between all parties that spells out the details of the forebearance you and your lender agreed on..For very few loans, forebearance is automatic as part of the CARES Act – for example federal student loans are in automatic forbearance from March 13 through September 30, 2020. There are also a variety of insurance providers who are providing relief, but most of these require you to make a specific request.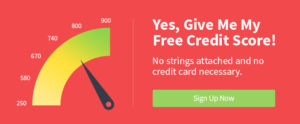 When you know which of your debts can be deferred, you'll have a better sense of how to "triage" your overall debt. Basically, if Loan A and Loan B aren't accruing more interest in the next three months, you can prioritize paying down Loan C faster and avoid the compounding interest from piling up.
By following some or all of these steps, you can position yourself to keep your debt under control and be prepared for any unforeseen expenses that might come your way. If you found this info useful, or if you have any additional questions that we didn't cover here, be sure to let us know on our SesameThrive Community.