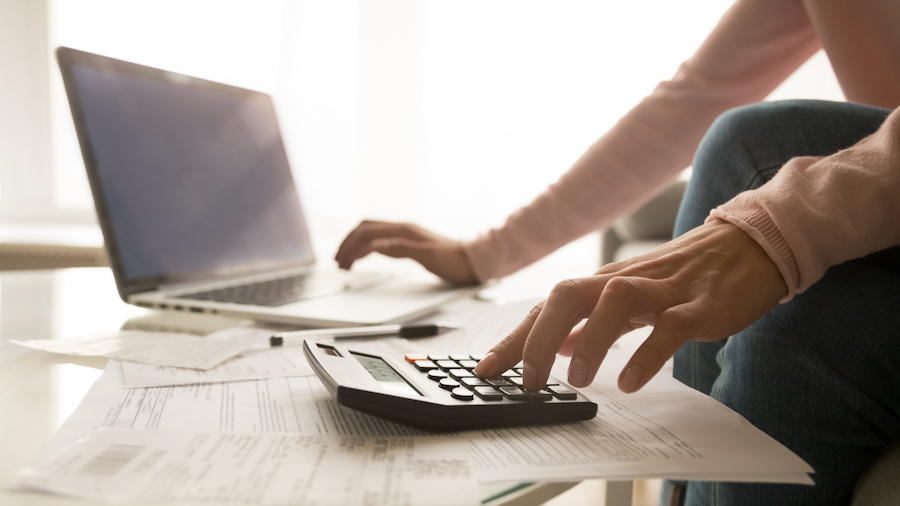 Summary
The Internal Revenue Service ("IRS") will automatically send eligible recipients a stimulus payment. The amount is based on the recipient's total income.

Estimate your stimulus payment amount with our calculator. 

The IRS will calculate and deposit the payment into the recipient's bank account, based on the banking information on their tax return. Qualified individuals who have not provided banking information will receive a paper check.
The federal government recently passed the Coronavirus Aid, Relief, and Economic Security ("CARES") Act to help businesses, families, and individuals stay financially afloat during this pandemic. Part of this Act includes that the IRS distributes stimulus payments to qualified individuals. 
How to know if you qualify
Those who are eligible will automatically receive a stimulus payment from the IRS:
Tax filers with adjusted gross income up to $75,000 for individuals and up to $150,000 for married couples filing joint returns will receive the full payment. 

If you're single, you could receive up to $1,200. 

Married couples could receive up to $2,400 and up to $500 for every child under 17. 

For those with an income above those amounts, the payment is reduced by $5 for each $100 above the $75,000/$150,000 thresholds. Single filers with income exceeding $99,000  ($198,000 for joint filers) with no children are not eligible.

Most people are expected to receive their payment by mid-April. 
If you need more information (such as how your Social Security or Disability benefits affect your package, how your package is handled if you do not file taxes, or what happens if you have yet to file your taxes this year), please visit the IRS website.
Estimate your payment
Receiving your stimulus payment from the IRS
Most people do not need to take any action. The IRS will calculate and automatically send the stimulus payments to those who are eligible.
If the IRS has your banking information on file from your last tax refund, your payment will be deposited directly into that account. (In fact, as of April 24, 2020, about half of the recipients have already received their payment via this method.)

If the IRS does not have your banking information on file, the Treasury has developed

a web-based portal

where individuals can provide their banking information.

Eligible recipients who do not have a bank account on file with the IRS will receive a paper check. The IRS estimates that they will begin sending paper checks in early May of this year.

The IRS has stated that those with Direct Express will receive payment on their debit card.

It is unclear how you will receive payment if you obtained your refund on a debit card that was provided by your tax preparer. It is best to call your preparer for information.
For more information on tracking your stimulus payment, read our guide. 
Maximizing your stimulus payment
For recommendations on how to maximize your stimulus payment, read our guide.
Have you received your payment yet? We want to know.
Are you one of the millions of Americans who's already received your stimulus payment from the IRS? Or are you one of the many who's still waiting? Are you wondering if you qualify for a stimulus check? Do you have questions about your payment that you haven't been able to find the answer to? Credit Sesame wants to hear from you. 
We also want to help you find answers to any other questions you may have about managing your finances during this challenging time. Please join us over at SesameThrive, our new Credit Sesame Community aimed at helping people navigate their financial options and get on the path to financial wellness.
Disclaimer: This content is for informational purposes only and should not be relied on as financial advice. The payment estimate is calculated pursuant to the CARES Act, however, actual payment amounts may vary.
Join The Discussion
Become a vital part of the SesameThrive community and share your experiences and insights.
You can trust that we maintain strict editorial integrity in our writing and assessments; however, we receive compensation when you click on links to products from our partners and get approved.
Published April 3, 2020
Related Links