A low credit score isn't a roadblock to refinancing a mortgage, but it may be enough to stop homeowners from considering a refi at all.
After all, a credit score is an important factor lenders consider. For the biggest purchase in most of our lives, why even try if you know going in that you have poor credit?
Credit is only one part of the puzzle when you apply for a mortgage or to refinance a home loan. Many other factors are considered, and programs exist to help people with poor credit refinance their mortgages.
Here are some strategies to refinance a home loan if you have poor credit:
Know your credit score
A lender will pull your credit report when you apply for a refi, even if the program doesn't rely on your credit, says Randall Yates, CEO of The Lenders Network.
Here's a breakdown of mortgage refinances by credit card score in January 2017, according to the January 2017 Ellie Mae Origination Insight report:
Mortgage Refinances by Credit Score
FICO® Score Range
% of Borrowers
800+
14.95
750-799
33.07
700-749
24.11
650-699
17.69
600-649
6.96
550-599
1.98
500-549
0.97
Nearly one fifth of mortgage refinances went to borrowers with a credit score of 650 to 699.
Most borrowers with poor credit get their mortgages through a loan program that takes a poor credit score into account. Those programs may be available to help you refinance to a lower interest rate.
FHA Streamline Refinance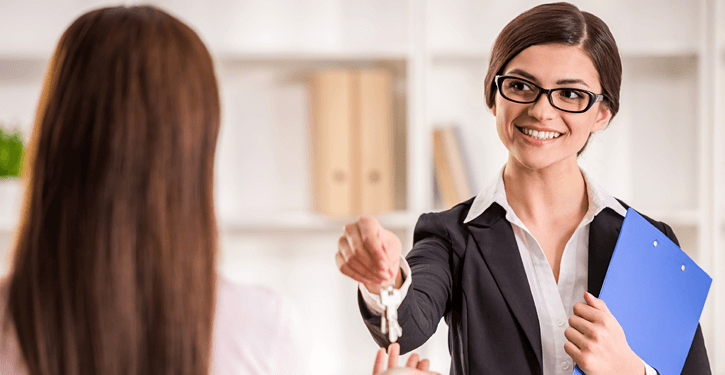 FHA loans are insured by the Federal Housing Administration and are available for first-time homebuyers with credit scores in the low 500s, though a score of 580 or more will drop the down payment requirement from 10 percent to 3.5 percent. FHA loans require mortgage insurance, which protects the lender if the borrower defaults on the loan and increases the overall cost of the loan.
The FHA Streamline Refinance program helps FHA home loan borrowers refinance quickly, Yates says. It doesn't require a credit check, employment or income verification, or home appraisal. The original purchase price can be used as the home's current value, even if the home is worth less today.
"You can qualify even if you're upside down on your mortgage," Yates says.
The program is meant to help avoid foreclosures, and takes 30 days to process, he says. A normal refi can take 45 to 50 days.
The most important piece of documentation you'll need to produce is a mortgage statement. One late mortgage payment is allowed in the last 12 months, but none in the last six months, Yates says. Other than that, the paperwork is minimal.
The refinance is "based on the actual loan rather than the person," he says.
Among FHA loans in January 2017, most – 36.26 percent — were to borrowers with a credit score between 650 and 699, according to Ellie Mae. About 19 percent had credit scores of 600 to 649, and 23.92 percent had scores of 700 to 749.
Other streamline refinance programs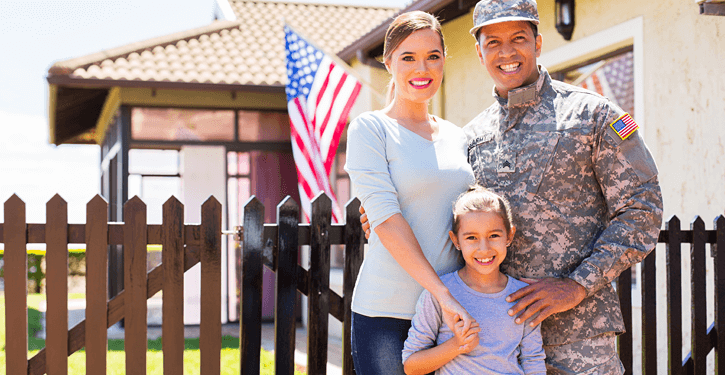 The idea behind the FHA streamline refinance program is that lower rates lead to lower monthly payments, which should lead to fewer loan defaults.
Other home loan programs aimed at low- to moderate-income buyers have similar goals.
The VA home loan program for veterans and the USDA home loan program in rural and suburban neighborhoods offer streamline refinancing. The USDA streamline program was rolled out nationally this year after starting in 2012 in 34 states.
HARP
If your mortgage is underwater — you owe more than the home is worth — and you're current on payments, you may be eligible to refinance through the Home Affordable Refinance Program, or HARP.
Time is running out, however. The federal program is set to expire on Sept. 30, 2017. The program is meant to help struggling homeowners refinance at lower interest rates so they can keep their homes.
The loans are backed by Fannie Mae or Freddie Mac. Homeowners must be up to date on their mortgage payments, with no delinquencies in the past six months and up to one in the past year.
A minimum credit score isn't required, Yates says, and the program is available to eligible borrower, even with little or no equity or whose mortgage is underwater. Your credit history will be checked, as will income and employment.
"Using the HARP program is a great option for homeowners with bad credit to refinance their loan to get a lower interest rate and lower monthly payment," he says.
In addition to the payment requirements noted above, the following conditions apply (talk to a lender to discuss any other eligibility requirements):
Your loan must be owned by Fannie Mae or Freddie Mac
Your loan must have originated on or before May 31, 2009
The refinance must improve the long-term affordability or stability of the loan (lower the payment or convert from variable to fixed, for example)
At least one original borrower must remain on the new loan
Second homes and investment properties may be eligible for HARP.
Recast the loan
A credit check isn't needed to recast a loan, which is a way to reset the principal amount by making a large one-time payment and then recalculating the lower monthly mortgage payment at the same terms as the original loan, says Ray Rodriguez, regional sales manager for TD Bank in New York City.
For example, if you received a large tax refund or bonus at work and want to put it toward the principal balance of your home loan, the loan can be recast at the lower balance. The length and interest rate for the loan remain the same but the monthly payment drops.
The fee for a recast could be just a few hundred dollars, versus a few thousand for a mortgage refi, Rodriguez says.
Lower your debt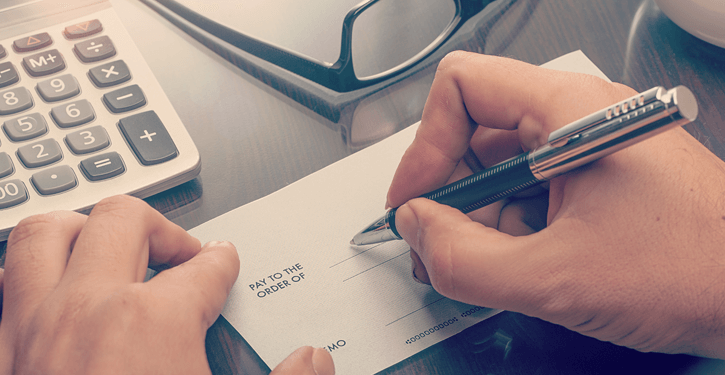 The debt-to-income ratio, or DTI, is your total monthly debt payments divided by your gross (before tax) monthly income. DTI can make or break a mortgage or refinance application.
DTI is calculated two ways. The front-end ratio is your total monthly housing costs divided by your monthly income. Housing costs are the payment on the loan you want (including principal, interest, property taxes and mortgage insurance), plus homeowners insurance and any HOA fees you have to pay. Most lenders are looking for a front-end ratio of 28 percent or less (31% or less for FHA loans).
The back-end ratio is your total monthly debt payments divided by your monthly income. Debt payments include housing costs, credit card minimum payments, child support payments, car loans, student loans and any other loans or debt payments. Lenders usually want to see a back-end ratio of 33 percent or less (45 percent for FHA loans).
DTI is not the same as the utilization ratio that is factored into your credit score. That's the percentage of credit card debt you carry compared to your credit limits. TD Bank's Rodriguez suggests that borrowers do everything they can do improve their credit score before refinancing a mortgage. That includes getting your credit utilization rate as low as possible.
Lowering your credit card balances will improve both your utilization ratio (and your credit score) and your debt-to-income ratio.
Other credit fixes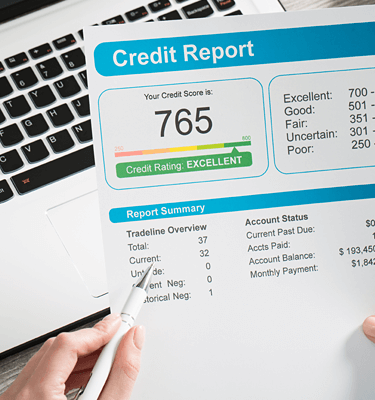 Check your credit report for errors and then fix them.
Don't miss credit card payments, and don't apply for new credit cards when you're looking to refi.
It's smart to shop for lenders with the best rates for a refi, but do your mortgage rate shopping within a 30-day time period.
That's because when your credit score is calculated, mortgage lender inquiries are ignored for the first 30 days. After that, multiple inquiries from mortgage lenders made within 30 days will only count as a single inquiry against your credit score.
Note that for VantageScore®, the shopping window is 14 days, and for the newest version of FICO®, the window is 45 days.
Remember that a credit score is only one part of the mortgage refi puzzle. Lenders will also consider your employment history, income, assets and DTI to determine the loan rate or whether you qualify for a new loan at all. If you struggle to qualify well on one factor (such as credit score), you may be able to offset the shortcoming with another (such as the size of the down payment).
Some drops in a credit score can be explained. An illness that required going into debt to pay medical bills, for example, can be a one-time event that a lender will dismiss, Rodriguez says.
A low credit score by itself shouldn't stop you from trying to refinance your mortgage to a lower rate. There are ways to get around it, or improve it, and your lender can help you learn ways to overcome it.