Opinions expressed here are author's alone, not those of any bank, credit card issuer, airlines or hotel chain, and have not been reviewed, approved or otherwise endorsed by any of these entities.
Remember: it's not how much you earn, it's about how much you keep.
How much do you want to save? 10 percent more? 20 percent? Write down your savings goals for 2018.
Make small adjustments to spending behaviors.
Automate where you can.
Ways to easily save more money this year
Being impractical with your money is easy. Impulse buys at the checkout line, drunk shopping, online deals, infomercials and a weekend of store sales for just about every holiday are just some of the ways to easily spend your hard-earned cash.
Finding and saving money for your goals is a lot harder. Saving for a house, car, college, retirement, vacation, an emergency fund, or just a date night can be wearisome.
But even if you're an impractical person who still shops online late at night when you're sleepy, or don't contribute to a retirement account at work, there are practical money goals that you can attain and save money. Here are seven:
1. Save your change
Putting your spare change into a piggy bank each day is one way to save, but if you want to be much more practical about it, you should also save your electronic change.
You're probably using cash less than you did years ago, so chances are most of the change that you'd normally get in a transaction isn't going into a jar at home. A 2016 Gallup Poll found that 24 percent of Americans reported making all or most of their purchases with cash now, versus 36 percent five years ago.
The majority, 53 percent, said they currently make only some or none of their purchases with cash, versus 43 percent five years ago.
Your checking account may be the easiest place to start. Bank of America, among other banks, allows customers to have their debit card purchases rounded up and for the change to be deposited into their savings account. A $5.75 purchase at a sandwich shop, for example, would be pushed up to $6 on their debit card and the 25 cents in change would be moved to a savings account.
To get a bigger return, sites such as Acorns automatically invest spare change. Your debit card is connected to the account, purchases are rounded up to the nearest dollar, and the spare change is automatically invested.
2. Live without one big thing for 3 weeks
Some big purchases or small, regular ones can drain your bank account. Pick one try living without it for three weeks. If at the end of that time you find that it's something you must have, then go back to it or cut it back in some way.
One start is to put your cable TV on hold. Your cable company may allow you to do this if you're going on vacation. Or, keep your cable service but cut the package down a little by eliminating some of the premium channels, says Frederick Towles, who has done just that.
"Now we use the savings from the cable reduction and apply them to our financial goal," Towles says. "Once we have accomplished that for a few months then we look at another area in the budget that we can trim away at and apply the savings from that area to our financial goal."
Going cold turkey on cable TV isn't the solution, he says.
"When you begin to eliminate things altogether from impractical people it can cause shock and possibly even increased costs that their budget may not be able to handle," Towles says.
My family tried living without cable TV for awhile, and I lasted about a week before I got it turned back on. Years later, however, we cut the cable cord and signed up for Netflix, Hulu and other services and haven't missed cable in years.
Here are some other areas to cut for 21 days:
Phone

Coffee from a coffee shop

Dining out

Clothes shopping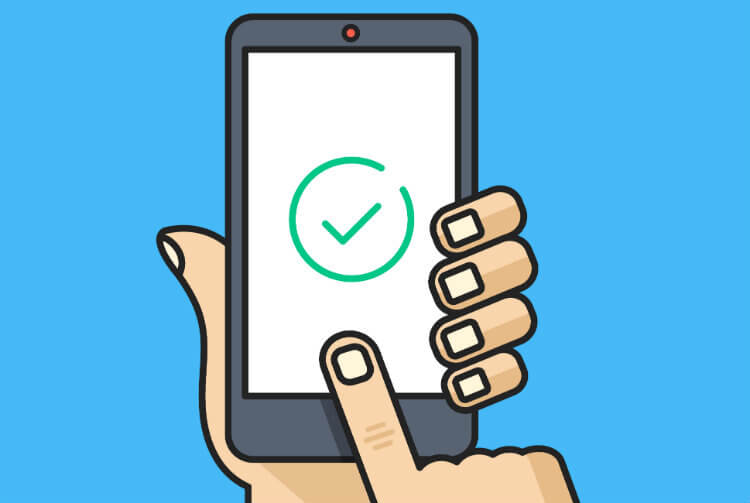 3. Use spending limits and alerts
Spending limits and alerts on credit cards and bank accounts can help an impractical person stay on a budget.
Most banks and credit card companies have alerts through email, text messages or phone calls to let customers know when they've hit a spending or credit limit.
You can set the amount spent that you want to be alerted to. A credit card alert whenever $100 or more is charged can help you keep your spending in check and help prevent fraud.
4. Get a rewards credit card
If you pay down your credit card balance each month — and that's an important "if" to follow if you're an impractical spender — then a rewards credit card can make your money work for you.
If you often travel or dine out often or are in college, there are credit cards tailored to you, among other lifestyles and spending patterns. (See Credit Sesame's full list of rewards credit cards.)
Start with a card that has no annual fee and only buy what you can afford — meaning you'll pay off the bill in full when it arrives so you avoid interest charges — then use the rewards for cash back, free travel and other perks.
5. Pay yourself first
Automatic transfers from a checking account to a savings account are easy to set up, and can be a way to save without getting the chance to spend some of your money. They can also move money from your paycheck to a savings or retirement account so that you don't see the cash in your checking account.
"Have a set amount of money you automatically deduct into a different account each month, even if it's just $100," says Katrina McGhee, a certified life coach who saved $40,000 in 18 months to take a career break for almost two years. "That keeps it out of sight and out of mind and allows you to keep momentum toward reaching your goal."
6. Use money-saving apps
You've probably heard this before, but have you heard of the following free apps that can help you save money?
Here are a few solid apps to download, or at least find out more about:
Paribus – if you buy something and the price drops later, Paribus will find it and refund you the difference. You have to sign up, but hey, it's free!
Trim – this app saves you on monthly bills because it finds and cancels unwanted subscriptions for you, and they also negotiate lower cable and internet bills for you.
7. Start with short-term goals
Having a retirement fund goal of $1 million or $20,000 set aside for a down payment on a house are great goals, but they're long-term ones that you need to set aside money for each month.
To get there, especially if you're not good at setting goals, start with a simple short-term goal and then continue to medium- and long-term goals.
For example, save enough cash for a book you want to buy by not going out to lunch for a week or however long it takes. After you buy the book, set another savings goal, such as buying a new outfit when you have enough money saved. Then save for a new bike other other mid-range purchase and save for it.
Those small steps, along with our other tips, could be just enough to help turn you from an impractical saver into a practical one.