The COVID-19 pandemic has caused unprecedented amounts of disruption for many people around the world. In 2020, a number of states in the US have issued shelter-in-place orders requiring people to stay at home and non-essential businesses to close physical storefronts in an effort to slow the spread of the virus. This has caused a lot of economic turmoil, with approximately half of lower-income American households experiencing job loss or a decrease in income.
As the country begins to emerge from the crisis, more states are making plans to reopen their economies and lift shelter in place orders. This may come as a relief to many people, especially those whose income has been affected. That said, there are a few steps you can take to potentially be in a stronger financial position as the country plans to head into the post-quarantine period. We put together four simple tips you can start doing today to put yourself on the right path.
While these tips are relevant to the COVID-19 pandemic happening in 2020, they can be applied broadly to many types of natural disasters, state-level emergencies, and other sudden disruptive events that happen with little to no warning.
1. Confirm when your state or county is reopening
This one seems obvious, but it can be easy to miss. Every state has implemented different orders to respond to the pandemic. Additionally, individual counties in your state may have their own policies regarding shelter in place and other quarantine measures.
Having a sense of when your state is going to come back can be a big help as you plan your next moves. Here are some quick examples of important things you can schedule around the timeline for reopening:
Check the timing of any rent or mortgage holds.

If you've

worked out a hold on your rent or mortgage payments

, double check whether it will last at least through the end of the shelter-in-place period. If you rent or borrow from a large-scale organization or landlord it could be that they've implemented a blanket end date that doesn't line up with your state.

Assess if and when to apply for emergency credit cards or loans

. Knowing when your state is going to reopen can help you to decide whether or not you should

get an emergency line of credit

to help cover expenses in the short term.

Be ready to amp up your job search

. If you've been furloughed, reopening could mean a return of your regular income, though you should double check with your employer to be sure. If you've seen a

reduction in hours or lost your job

, you may want to double down on your job search efforts following reopening because of the potential increase in hiring at that time.
The Financial Industry Regulatory Authority ("FINRA") keeps a detailed list of each state's shelter orders, if any, as well as any scheduled dates for reopening when they become available. It's important to note, though, that any large disruptive event or natural disaster is going to be very unpredictable. While your state may have a scheduled date, it's entirely possible that date might change because of additional unforeseen circumstances. Keep on top of updates and be prepared to adjust.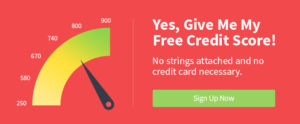 2. Check when your student loan forbearances or deferments end
Often, when a major disruption or disaster happens, lending institutions will put a hold on loan payments to compensate for the fact that many people may be facing serious disruptions with their income. Some of these holds are applied automatically to all lenders. For example, in response to COVID-19, the U.S. Department of Education put an automatic forbearance on all federal student loans between March 13 and September 30, 2020. Loans from other lenders may have different policies though, so confirm with your lender to be sure. 
One really important thing to note is that on some student loans, interest will continue to accrue on your loan throughout the deferment or forbearance period. While you're under no obligation to make payments during that period, if you can afford to continue making at least minimum payments, it could be a big help in keeping compound interest from adding up while you wait for a return of your normal income. Fortunately, federal student loans will not accrue interest during the March 13-September 30 deferment or forbearance period.
3. Monitor your credit score and check your credit report for any negative marks
Keeping track of your credit score is relatively easy with the right tools. Monitoring your credit score on an ongoing basis can help you to stay in control of your financial wellness. You can also take quick action if you notice any sudden decreases in your credit score that you didn't anticipate.
In addition to monitoring your credit score, it may also be useful to request a copy of your annual credit report. Your credit report is a full breakdown of your credit history that you can request for free from one of the three credit bureaus once a year. This can be useful to check, especially if you've taken any loan or debt deferments.
While pauses in payments during a deferment period typically shouldn't result in negative marks on your credit history, it's worthwhile to check that is really the case.. If you see a negative mark on your report, be sure to dispute that error with the appropriate bureau (Equifax, Transunion, Experian).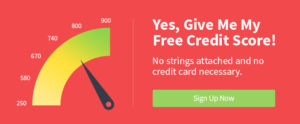 4. Confirm when your job or business is reopening
Just because your state may be officially reopening soon doesn't automatically mean that every business will be up and running on the exact same day the order is lifted. If you've been placed on reduced or zero hours, be sure to contact your employer and find out what their plans are for reopening. You'll also want to get details on how they will be adapting any social distancing rules that may still be in effect after the state is reopened. While restoring your income is important, staying healthy is essential to being able to do that.
If you are self-employed, make sure you're putting together a plan for how to reopen your business on time and in compliance with any regulations. Even if your business doesn't have a major customer-facing element to it, you'll want to at the very least ensure that your employees will be as safe as possible as they are getting back to being productive.
We hope that these tips will be useful for you. For more information on this or any of our topics, please pop over to our SesameThrive Community, and join the conversation.