We're all living in a tricky time, we're worried about our health, our family's health, and honestly everyone else's health during this pandemic. As if that wasn't enough, we have to simultaneously think about our finances and the future of our employment.
Unfortunately, a large percentage of the US population is already facing the stark reality of dealing with the consequences of becoming unemployed/furloughed. So far, 26.4 million Americans have already filed for unemployment benefits since mid-March. If you recently became unemployed, here are four moves you can make to help ease the situation.
1. Categorize your monthly expenses into what is necessary and what you can get rid of
For instance, since you're likely cooking at home more often, you should have a good handle on how much you are spending on groceries. If you have your own Netflix account, you can (at least for a while) cancel it and consider taking advantage of other free or discounted streaming subscriptions. Ask yourself if having a Starbucks every morning necessary – now might be a good time to just start making your own coffee. That alone could save you $80 a month (assuming you're spending $4 a day on coffee, five days a week).
Tally up your necessary expenses so you can get an actual dollar figure for how much it will cost you to survive every month. Necessary expenses should include things like:
Rent/Mortgage

Utilities

Food

Gas

Car Payment

Student Loans/CC debt
It should not include things like:
Online shopping

New shoes

New furniture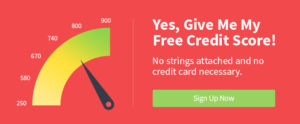 2. Examine the resources and government aid available to see what you are eligible for
Losing income during "normal" times is bad, but becoming unemployed during a global pandemic can be very scary and unsettling. But there is some help out there. Below are some government programs you might be eligible for. The processing period for applications for these programs can be longer than usual due to the large influx of people applying, but don't get discouraged! Keep trying until you get through.
CARES Act

– Stimulus Payments 

Up to $1,200 stimulus payments per adult whose income was less than $99,000 (or $198,000 for joint filers) and $500 per child under 17 years old – or up to $3,400 for a family of four.

You can see how much you are eligible for

here

.

Unemployment Insurance/Benefits

You should file for unemployment insurance/benefits immediately upon losing your job, and be sure to file within the state in which you reside.

Along with ordinary unemployment insurance/benefits, the government has also launched the

PUA (Pandemic Unemployment Assistance) Program

, which provides additional monetary assistance to those that become unemployed due to the pandemic. In short, this program provides additional money over the standard unemployment insurance/benefits to those qualified and also includes furloughed and independent contractors. Accommodation varies by state, so click the link above to see what your state offers.
3. There are still job opportunities out there 
If you find that you aren't eligible for unemployment insurance or benefits, there are still businesses that are hiring during this time. Your state and county should have websites that list available jobs in your area. A quick Google search using a phrase like "California companies hiring" should list a variety of  available job opportunities within California. Adjust the search to the state you live in to find relevant job listings near you.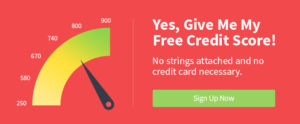 4. Putting a realistic plan together
Lastly, you should put a plan together using the information outlined from this article. This time can be uncertain, but leveraging the information we've shared can give you the tools to navigate your finances confidently. This includes calculating your monthly expenses, identifying how much money you have saved, and understanding which unemployment benefits you qualify for.
Bottom line
Knowing if you're at risk and how to manage such risks during these times is vital. Looking and asking for help can provide you the relief you need.
Sign up for Credit Sesame to get regular access to your credit score and tools to manage your financial health, for free! We can help you understand your credit, and show you ways to help improve your overall financial health. For more information on this or any of our topics, please pop over to our SesameThrive Community, and join the conversation.