Ridesharing companies like Uber and Lyft, enable almost anyone to make money as a personal taxi service. Uber has 40 million active monthly riders and Lyft has 3 million, clearly illustrating that drivers across America find profitability in rideshare driver work.
Income discrepancies are real across the United States. Andrew Chamberlain, chief economist at GlassDoor, writes, "Based on more than 505,000 salaries shared by full-time U.S. employees on GlassDoor, men earn 24.1 percent higher base pay than women on average." This isn't helping women, who struggle with 21 percent more student loan debt than men, according to recent Credit Sesame data. With lower pay and higher debt than men, women may have a harder time paying off this debt.
Careers with the biggest gaps include opticians, physicians, dentists and chefs. Another study found that the wage difference between white men and black men in other careers has seen very little change in decades.
While the average rate per hour for a driver is $16.08, one survey shows that some drivers make less because of their gender, color, or age.
Women Drivers Make Over $2 Less Per Hour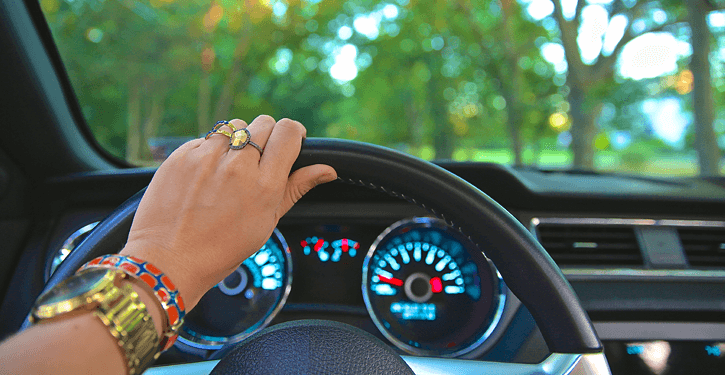 A survey of 1,150 drivers conducted by Harry Campbell, CEO of TheRideshareGuy.com, found a significant income discrepancy between white male drivers and their female counterparts. African-American drivers also reported lower earnings.
The survey noted that while a woman got $14.26 an hour, men averaged $2.35 per hour more. Gender pay gap is common in the U.S. in virtually all industries. In 2015, American women working full-time were typically paid 80 percent of what their male counterparts received.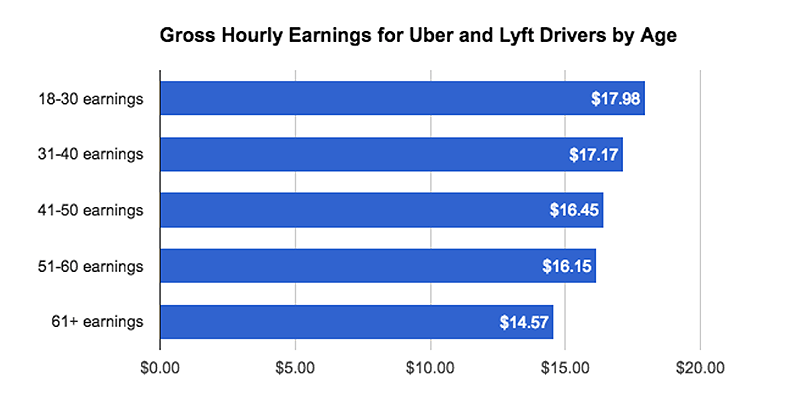 That said, the three women we interviewed did not feel discriminated against because of gender. Robin Kwestel, a rideshare driver since July 2016 with over 500 fares to her credit, has not felt bias nor is she afraid to pick up a passenger. She says that since the fare rates are set for her city, everyone makes the same. "I have had many positive experiences driving as a woman," she says and adds, "Young women, couples, students and other female passengers are relieved to see a female driver."
Cynthia Latson a black, female driver in Los Angeles says, "I have not seen any difference, yet. I try to stay more towards the airport. The need for riders is high."
African-Americans Experience More Cancellations and Longer Waits
Duane Draughon, a black driver based in Chicago, has experienced cancellations that caused him to pause and consider racism as the possible motivation. "I do notice when people cancel the ride," he says. "I don't want to call it racism but it sure can feel like it at times."
Duane recalls one cancellation specifically. His prospective fare cancelled after Duane started to make his way toward the rider. Ironically, since Duane was the only available driver in the area the rider had no choice but to request him a second time. "When I arrived, three men with Texan accents got in," he recalls. "They did not say a word to me for the whole 20-minute ride. I could tell that they didn't want anything to do with me." But does silence make it racism?
Duane earns $18 to $24 an hour on most days. By contrast, according to The Rideshare Guy Survey, African-American drivers report overall earning $13.96 per hour, or $2.12 below the average rate.
The NBER Digest (National Bureau of Economic Research) detected potential for bias against the passenger. "In Seattle, the main finding was that African-Americans had considerably longer waiting times for rides — as much as 35 percent more."
An experiment conducted in Boston tracked the rate of ride cancellations based on how "white" or "black" a name sounded. Examiners found that riders were twice as likely to cancel an African-American sounding name.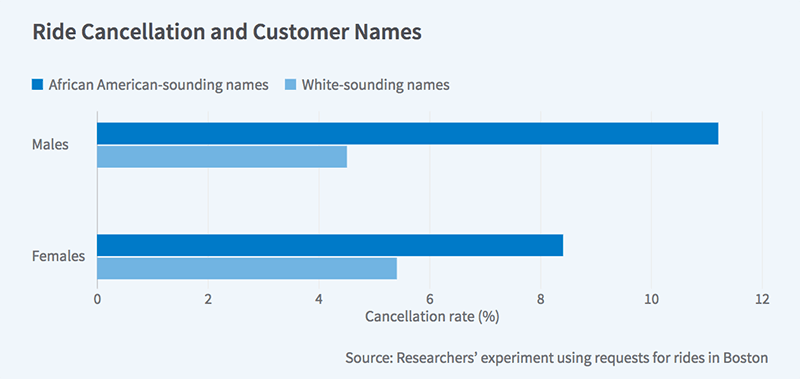 Similar bias has been found in past studies. In 2001 and 2002, two NBER Faculty Research Fellows, Marianne Bertrand and Sendhil Mullainathan, mailed over 5,000 resumes. Half had white-sounding names like "Emily Walsh" and half had black-sounding names like "Lakisha." The result: "Job applicants with white names sent about 10 resumes to get one callback; those with African-American names sent around 15 resumes to get one callback."
Elderly Drivers Make $3 Less and are Requested Less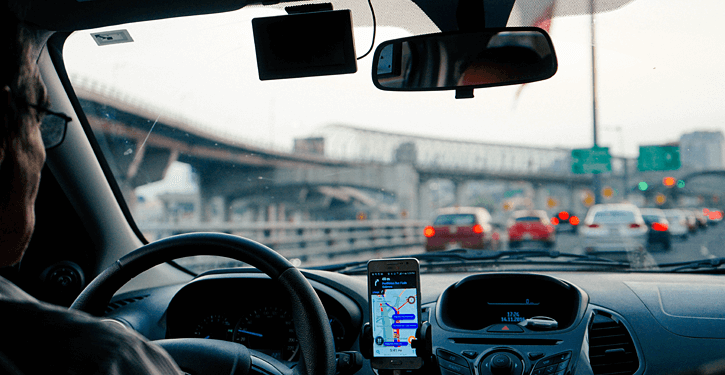 The biggest income discrepancy was found in drivers over 61 years old. Their earnings are almost $3 per hour less than the much younger 18-30 category. It is important to note that rideshare companies don't pay drivers differently based on age, color, or gender. Instead, gaps emerge based on how many rides per hour a driver can complete.
Drivers up in age report diminished income because they are not able to fit in as many rides as a tech-savvy millennial.
Wage Gaps are a Serious Problem in Every Job
Wage gaps occur in every job, so it is no surprise that they pop up in the ridesharing economy. In the ridesharing industry, the customer may be the source of the gap. "I always wonder if people cancel because I'm black," Duane says. "I am very well dressed at all times to make sure people of other races are comfortable with me. My profile photo is a very upbeat, happy photo."