Summary
Phishing is becoming more sophisticated and more frequent.

Watch out for red flags, such as being asked for your personal details over the phone. 

Proactive steps to protect your identity include shredding documents with personal information and creating strong and different passwords for each account.
While phishing scams (when hackers pose as a trusted entity to obtain sensitive information like passwords and credit card numbers) and identity fraud are a constant concern and becoming more sophisticated, it is even more important in these uncertain times to protect your personal and financial information. We offer some tips for protecting your identity and credit during this time to help provide peace of mind.
Red flags to watch for
First and foremost, it's important to note that government agencies such as the IRS, Medicare and Medicaid, social security, U.S. Department of Health and Human Services, etc. rarely call consumers directly, and the government would rarely  ask you for a fee of any kind over the phone. 
Bad actors are preying on consumers' fears and anxiety over COVID-19. Even if a legitimate charity contacts you, don't give any information over the phone. Look them up on Charity Navigator, a site that ranks charities, and then contact the charity directly. In addition, legitimate media outlets may also provide a list of charities with direct links to their respective websites.
Below are examples of red flags:
Someone contacts you and threatens you in some way if you don't comply immediately
You are asked to give money and/or personal information.
You are asked to give your computer password.
You are asked to take a COVID-19 test but must pay first online.
The communication and/or website looks suspicious (i.e. you don't recognize the email address or URL, they are asking you for money or personal details, etc.).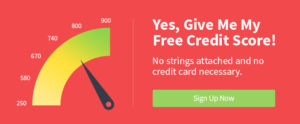 Proactive steps to protect your credit and identity
Following are some steps you can take to proactively protect yourself and your credit:
Shred documents you no longer need that contain any personal information such as your social security number, home address, bank information, etc.
Be extremely wary when  disclosing any personal information or your social security number and only do so if absolutely necessary.
Read your mail promptly such as credit card, healthcare, and bank statements, etc. to make sure everything is correct and there are no surprising charges.
Proactively monitor your accounts often to make sure all information is correct.
Place security freezes and sign up for fraud alerts.
Create strong and different passwords for each account, and use a secure online password manager to keep track of your passwords.
Set your social media sites to private or friends-only to avoid connecting with someone you don't know.
Run anti-virus software.
Monitor your credit.
If you believe your identity has been compromised, act quickly to protect yourself; set up fraud alerts and contact the institution related to the theft.
For more details on the 10 steps above, click here.
Credit Sesame offers free credit and identity theft protection and monitoring for all customers. 
Disclaimer: You can trust that we maintain strict editorial integrity in our writing and assessments; however, we receive compensation when you click on links to products from our partners and get approved. This blog article is for informational purposes only and should not be relied on as financial advice. Although reasonable efforts have been made, we do not guarantee the accuracy of the information presented.