July 4th is all about celebrating freedom. The fireworks and parades are great reminders to think about how much independence you have when it comes to your finances. If you're tired of your credit card debt, there's no better time to start working on a plan to deal with it. Taking a deeper look at the fundamentals of your finances is an important first step towards achieving debt freedom and Credit Sesame can help you along the path.
Identify your spending triggers and traps
Understand why you spend the way you do.
How do you use credit?
Do you whip out your card for every little purchase or reserve it for larger expenses?
Do you use credit because you hope to earn rewards on your purchases or because you don't always have cash to pay for things?
Think about when you spend on credit and how it makes you feel.
If you have a bad day on the job do you console yourself with a mini shopping spree?
Do you spend when you're bored?
Do you buy things just for yourself or do you shop for other people?
Do you feel regret or shame after you've made a purchase on credit?
Your patterns can help you identify the factors that push you to use credit and thus, add to your debt. Once you know what triggers your spending, you can work towards controlling them.
Get back to budgeting basics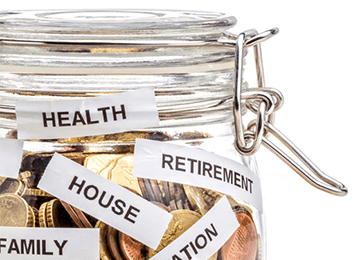 Your budget is your friend. It's designed to put you in control of every dollar and how it's used. Your budget allows you to choose how your money is spent, based on the priorities that are most important to you. If you haven't looked at your budget lately, or you've never drafted a budget at all, it's time to dig in and face up to what you're really spending each month.
Creating a budget when you're in debt starts with adding up how much money you have coming in each month, and comparing it to your financial obligations. That includes necessities, like housing, insurance, food and transportation, and extras, like cell phone service, gym memberships, new clothes or entertainment.
Look back at your spending habits over a period of time, such one to three months, to see what your biggest money drains are.
One of the easiest ways to do that is to use a finance app that lets you link your bank account and records your purchases for you. Some apps also let you link up your credit card accounts so you can see at a glance how your balances have increased or decreased over time.
If you're serious about declaring independence from debt, the next step is to carve out extra money to put towards repayment.
Cut some of your nonessential spending and weed out certain expenses altogether
Try to reduce some of your fixed expenses. Take on a roommate, for example, to lower your housing costs.
Make your debt less expensive. That's where Credit Sesame comes in.
Use the Credit Sesame dashboard to get a grip on your credit card debt
As a Credit Sesame member, you have access to a personalized dashboard that includes information about your credit and debt. When you log in, you can see your free credit report summary, which includes your credit score, as well as a breakdown of all your different debts, including:
Credit cards
Student loans
Auto loans
Mortgage loans
Personal loans
How does that help you to break the debt cycle? Two ways.
First, you can see how much of your income goes to debt each month, including what the minimum payments are for each debt.
Second, you can see how much you pay in interest for each of your debts. When you look at your credit card accounts, if you notice that some have higher APRs, this is a good time to look for ways to bring the rates down so that you can pay off the debt faster.
That's something else Credit Sesame can help with.
Credit Sesame recommends money-saving credit products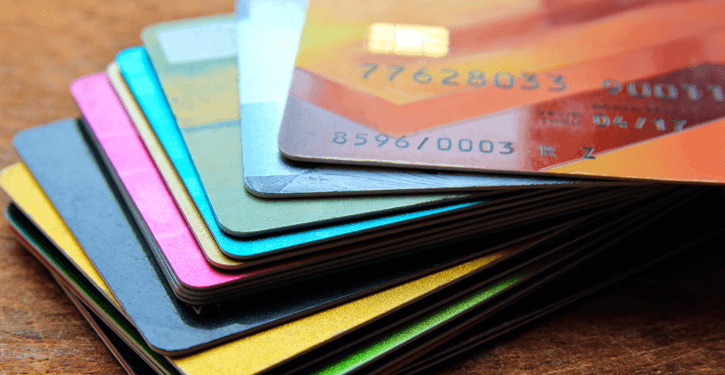 On the dashboard, you'll find ways to improve your debt situation. One of those options is to transfer your credit card balances to a new card with a lower APR, possibly a zero percent introductory rate for a period of time. Your recommendations will show balance transfer credit cards that you might qualify for, based on your credit profile.
Most balance transfer offers charge a fee equaling a percentage of the amount transferred. It may be worth it because you could save a lot more over time. Just remember that you have to complete your payoff plan before the promotional period expires or the regular variable APR will apply to any remaining balance.
A personal loan to consolidate your credit cards or other high interest debt may be another option, and you'll find loan recommendations on your Credit Sesame dashboard. Rates for a personal loan may be slightly higher compared to a balance transfer offer but it's something to consider if you need a longer window to pay off the debt.
Create a system of checks and balances so you don't add to your debt going forward
Finding your way to financial independence is a major accomplishment and you don't want to backtrack once you've made a dent in your credit card debt.
The easiest way to avoid a credit slipup is to leave your cards at home. If you're not comfortable going out sans plastic, you can try a different tactic, like enforcing a 48-hour waiting period before you make a purchase. The key is to create some boundaries for yourself and stick to them so you're no longer adding to your debt.
If you're tempted to cut up your credit cards or cancel your accounts altogether, think about what that could mean for your credit score first. Your credit utilization (meaning how much of your available credit limit you're using) impacts 30% of your credit score. When you close accounts down, that shrinks your available credit, which may hurt your score. You may benefit more by leaving those accounts open, especially if you're still carrying balances on some of your cards. Also, part of your credit score is based on the average age of your accounts, and older is better.