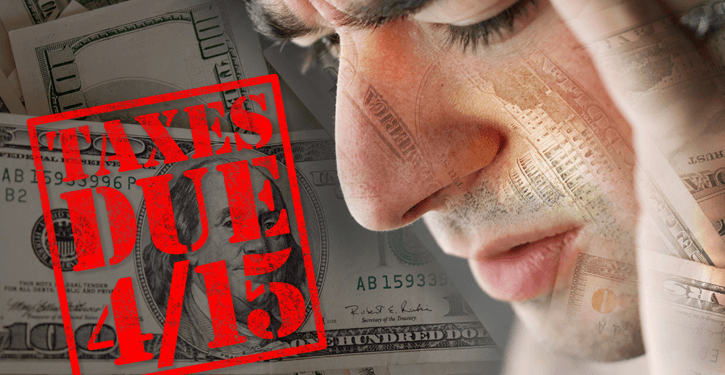 Filing tax returns is a nail biting event in itself, but when you owe the IRS money, the situation can feel completely overwhelming. What happens when you owe the IRS money?
A coworker of mine found out that he owed about $3,000 to the IRS. He didn't have enough money to pay. He panicked and declared bankruptcy! If you find yourself in the same situation, don't panic.
You've got options if you owe the IRS. Follow these steps.
File First, Pay Later
Don't put off filing to avoid your tax bill until you can afford it. It is crucial to file your tax return by the deadline (this year, the deadline is April 18th, 2017). Even if you can't pay the amount owed, get your return in on time.
The IRS charges a steep penalty for failing to file when you owe money and don't file a return. For every month that you are late with your return, they add an extra 5% to your unpaid balance up a to a maximum 25% penalty.
The failure to file penalty rate is reduced to 4.5% per month when the failure to pay penalty rate also applies. The minimum penalty is either $205 or 100% of the tax owed, whichever is lower.
The penalty fee is in addition to interest on the unpaid balance, which compounds daily until the balance is paid. The IRS charges a rate equal to the federal short-term rate plus 3%. In April, 2017, the short-term rate is 0.70%.
What if you fail to file and pay in five months?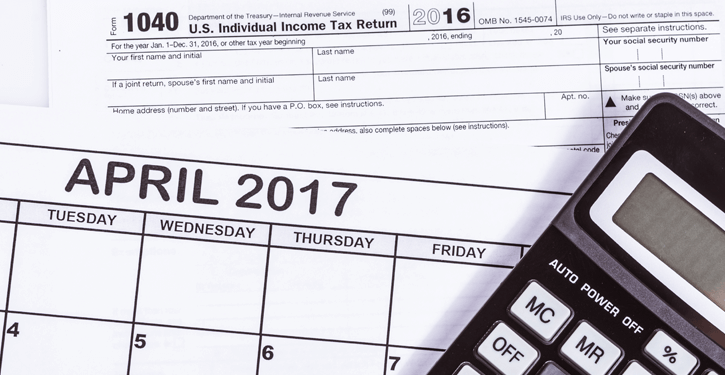 If you owe $5,000 and you file and pay five months late, and your total bill might be about $6,100. That's an APR of around 52%.
[Related:
Credit Sesame's Ultimate Tax Filing Guide for Beginners
]
There is still a penalty if you file on time but can't pay your taxes, but much smaller. This penalty is only 0.5% per month of the unpaid amount, plus interest on the amount you owe.
What if you file on time and make payments for five months?
If you owe $5,000, file on time, and take five months to pay in equal installments of $1,000, you might pay about $125 in interest and penalties. That's an APR of around 6%. You'll save over $900.
Even if you can't pay the full amount by April 18th, pay as much as you can to minimize interest charges and fees.
Failure to pay is a short term loan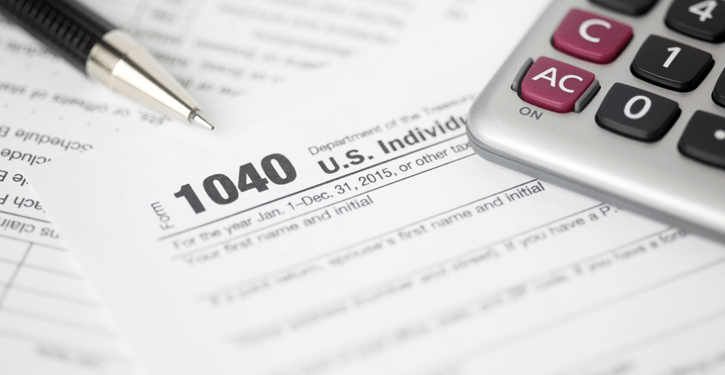 Failure to pay taxes is essentially a short-term loan from the IRS. Depending on circumstances, it could be an expensive loan. Even the IRS states that most people would be better off borrowing money another way to pay their taxes:
"The interest rate and any applicable fees charged by a bank or credit card company are usually lower than the combination of interest and penalties imposed by the Internal Revenue Code."
Here are three other options available to pay your IRS debt.
Solution 1 – Take out a personal loan
Borrowing money through a personal loan is one way to get the money you need to pay your taxes. This option can give you time and predictable monthly payments to repay the debt. The better your credit score, the better your chances of qualifying for a loan with a low interest rate.
To see which personal loans are best suited to your unique financial situation, sign up for a free Credit Sesame profile. Look under loans to see what current rates are available to you and what your approval odds are.
A loan application will show up as a hard inquiry on your credit report, which can temporarily lower your credit score by a few points. A loan can also help you improve your score by improving your account mix, which accounts for 10% of your credit score.
Solution 2 – Use your credit card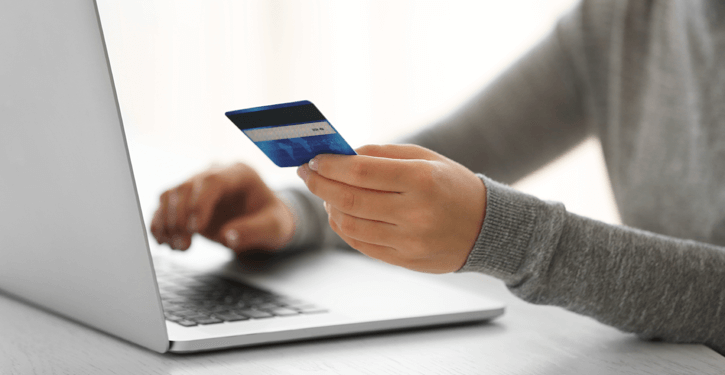 A credit card is another way to pay your taxes, especially if you can pay off your balance quickly. The IRS accepts all major credit cards for payment. If you use a rewards credit card, your rewards might diminish the cost you'll incur when you pay by credit card.
[You May Also Like:
Guide: How to Pay Off Debt and Improve Your Credit Score Faster
]
You'll pay a processing fee to use a credit card to pay taxes. The fee ranges from 1.87% to 2.00%, depending on which company processes the payment. This fee is about equal to or greater than the rewards you'll earn on most credit cards, and you'll come out even farther behind if you need time to pay off the balance and you incur interest charges as a result.
You may be able to save on interest charges if you pay your IRS debt with a credit card that offers a 0% promotional interest rate. You'll need to check the card terms carefully, though, because the credit card issuer may consider an IRS payment a cash advance. Cash advances generally do not qualify for zero percent interest promotions.
You might be able to save on interest charges if you pay the IRS debt with one credit card and then transfer the balance to a card with a 0% introductory interest rate on balance transfers. In this case, you'll probably pay a balance transfer fee between 2% and 5% of the amount transferred. It is possible to find a card that offers an introductory $0 balance transfer fee, but again, understand the terms before you apply for the card. A credit card that offers an introductory $0 balance transfer fee is only offered to new account holders, and typically the balance transfers must be completed during the first 60 days after opening the account. After that, the balance transfer fee for each future balance transfer is typically 3% or 5% of the amount transferred and a there is usually a minimum fee of $5 or $10. This balance transfer fee is in addition to the processing fee mentioned earlier that applies to all credit card tax payments.
To investigate credit card options, log into your free Credit Sesame profile and compare offers.
Don't forget that paying your taxes on your credit card will add to your outstanding revolving debt balance and raise your utilization ratio (your credit card balances compared to your overall credit card limits), which is a large and important part of your credit score.
Most of our readers are aware of these consequences. In our recent tax survey, of the respondents who use their credit cards to pay taxes, 86% said they would pay off the balance within one billing cycle, which is the way to go.
Solution 3 – IRS payment plan
The IRS offers payment plans to taxpayers who owe less than $50,000 (and businesses that owe less than $25,000). To qualify, you must complete and mail Form 9465, Installment Agreement Request and Form 433-F, Collection Information Statement.
This plan requires monthly payments to the IRS. All future tax refunds will be applied to this debt. For regular taxpayers, the fee to establish this plan is $225. If you set up direct debit with the IRS, then the fee is reduced to $107. If you qualify as a low-income taxpayer, the fee is just $43. If you qualify for an online payment agreement and use direct debit, the fee is $31.
If your tax burden will prevent you from meeting your basic living expenses, you may qualify for a delayed payment.
All of the IRS's payment options are subject to fees and interest, and various limitations. Click here for more details.
If you have an old tax debt but you're otherwise current on filing and payment obligations, you can submit an Offer in Compromise. The IRS might settle your debt for less than what you owe.
If you owe money to the IRS this year, don't wait until the last minute to file or deal with your situation. Research loans, credit cards and payment plans as soon as you know you won't be able to pay the tax bill. The sooner you file, the sooner you can sort out your situation, and the more money you'll save.
---
Disclaimer: The article and information provided here is for informational purposes only and is not intended as a substitute for professional advice.
Join The Discussion
Become a vital part of the SesameThrive community and share your experiences and insights.
You can trust that we maintain strict editorial integrity in our writing and assessments; however, we receive compensation when you click on links to products from our partners and get approved.
Published March 31, 2017
Related Links