Beauty and wellness gift ideas brought to you by Credit Sesame.
Sixteen thoughtful beauty and wellness gifts your friends and family will love. Most under $30. As featured on our YouTube channel.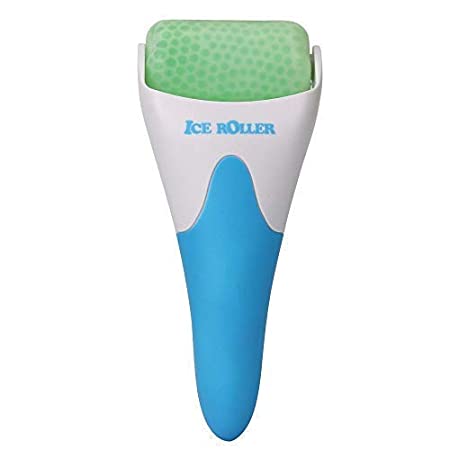 Ice roller
Ice rollers are popular because using them feels good while enhancing your health and appearance. Rolling your face and neck with ice improves circulation and reduces inflammation. You can even roll any time you want to wake yourself up or feel more alert. Ice rollers make nice gifts because who doesn't want to look and feel better in minutes? Esarora's ice roller costs just $17.99 and it has a 4.5-star rating on Amazon based on nearly 20,000 reviews.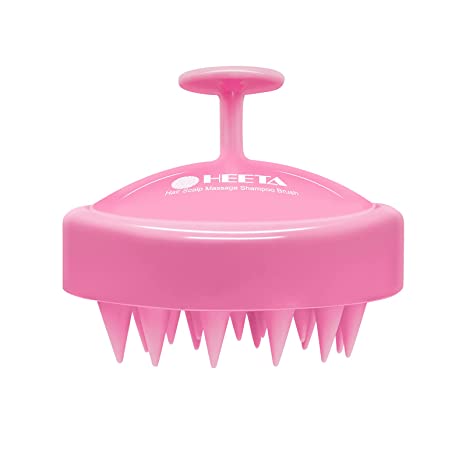 Scalp massager
One of the most delightful elements of a salon shampoo-and-cut is the scalp massage. This relaxing-yet-tingly step exfoliates dead skin, stimulates circulation and leaves you feeling super-clean and energized. Silicone scalp brushes, also called scalp scrubbers or scalp massagers, let you enjoy this experience every time you shower. This gentle, stimulating and safe massager also lets pet owners turn grooming time into a gentle bonding experience. The Heeta scalp massager/shampoo brush has garnered over 4,700 reviews on Amazon and boasts a stellar 4.5 star rating. And at just $7.58 each, you can affordably spread holiday joy to all of your friends and family.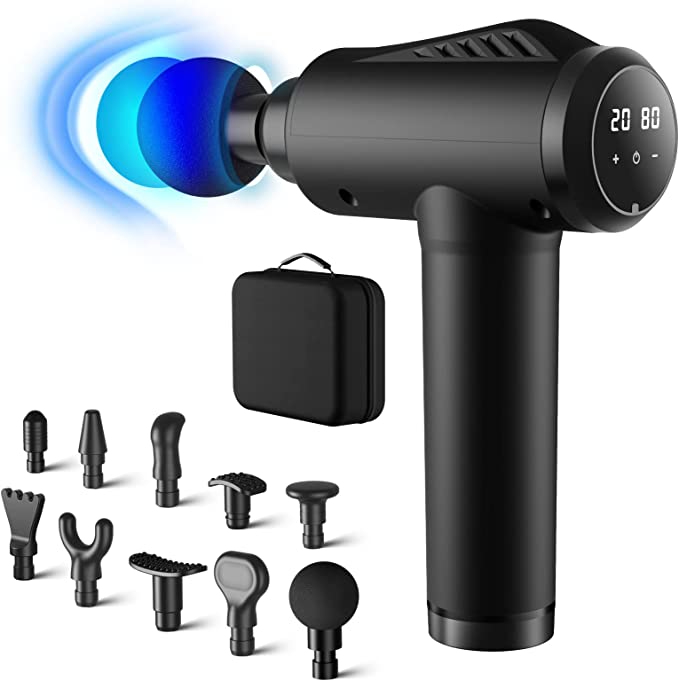 Massage gun
The percussion massager, aka massage gun, is like a mini jackhammer for your muscles, delivering a concentrated pressure in rapid pulses. This gift is great for relieving stress and post-workout soreness for the gym rats in your life. MECOC's massage gun comes with 10 different heads for various muscles and costs $36.75 on Amazon. It has a 4.5-star rating based on over 1,300 purchaser reviews.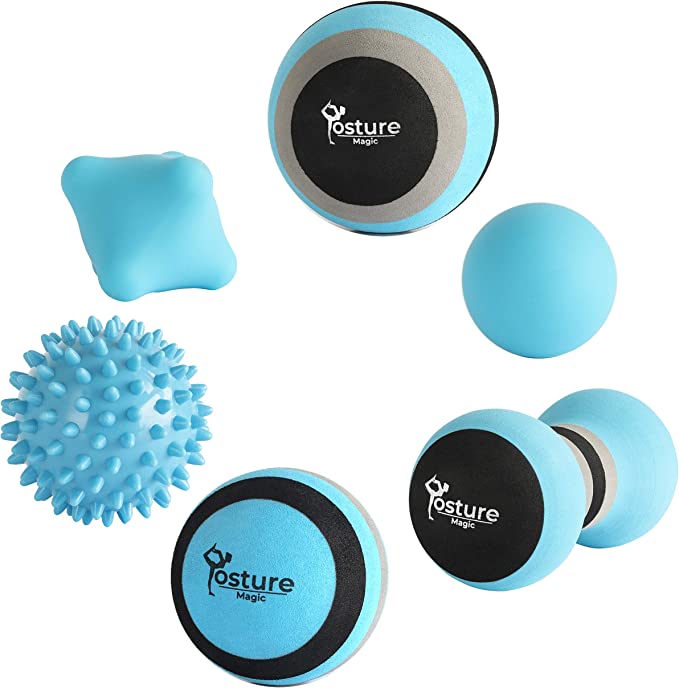 Massage balls
If you work out, participate in sports or just deal with aches and pains, you may be curious about massage balls and their benefits. They are not gimmicks! Physical therapists, massage therapists, sports trainers and other pros absolutely recommend and use these devices — also called "mobility balls," "myofascial release balls," "yoga balls" or "physical therapy balls" for patients and clients. The Posture Magic set of six massage balls delivers a range of sizes and textures to cover the deep tissue, trigger point and myofascial release needs of all body areas. Posture Magic's set has over 1,400 reviews on Amazon and a 4.5-star rating. The entire set costs $29.95, which is less than $5 per ball.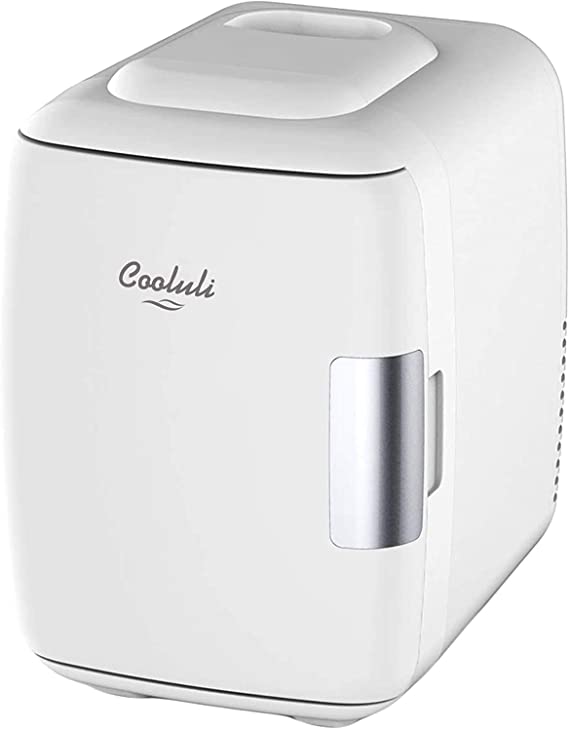 Skincare fridge
What's a skincare fridge? A mini refridgerator you can use to store beauty products — or stash cold drinks and food. But wait; there's more! The Cooluli skincare mini-fridge also warms. Keep your beauty essentials cool or use the fridge for a hot oil treatment. Or just to heat or cool your dorm snacks. This versatile gift offers many things to many people. This mini fridge is $59.95 on Amazon, comes in many cool colors and boasts a 4.5-star rating based on nearly 25,000 reviews.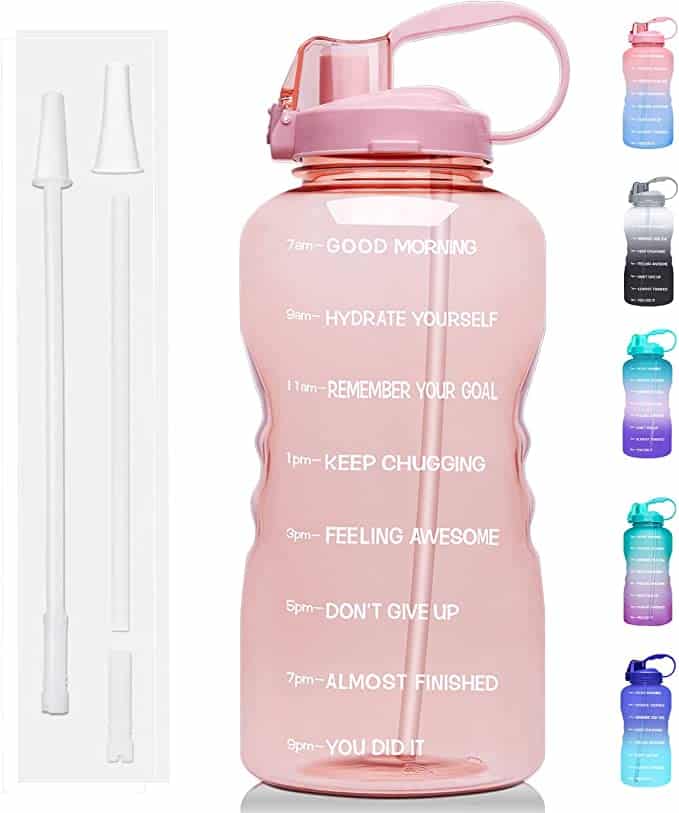 Motivational 1-gallon water bottle
Help yourself and your loved ones keep that"drink more water" New Year's resolution. You can fill the colorful, BPA-free one-gallon water bottle once a day — adding ice and/or flavor if you choose — and keep it where you can see it. Motivational sayings and time markers help you stay on track as you upgrade your habit — much better than collapsing from dehydration or dealing with headaches, fatigue and weight gain. Giotto has hit a home run with its 128-ounce motivational water bottle — it's got almost 5 stars and over 32,000 ratings on Amazon. This high-quality hydration powerhouse sells for $26.99. It also comes in a half-gallon size for $19.99.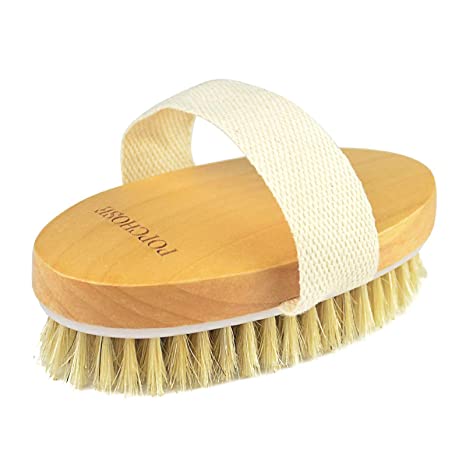 Dry brush
Dry brushing is a relatively new DIY skin treatment to exfoliate dead skin, increase circulation, stimulate the lymphatic system and even help break down cellulite. This thoughtful and attractive gift from Popchose comes in a fancy colored wood box and costs just $9.99 on Amazon. Over 15,000 purchasers have reviewed the product and it garnered an average rating of 4.5 stars.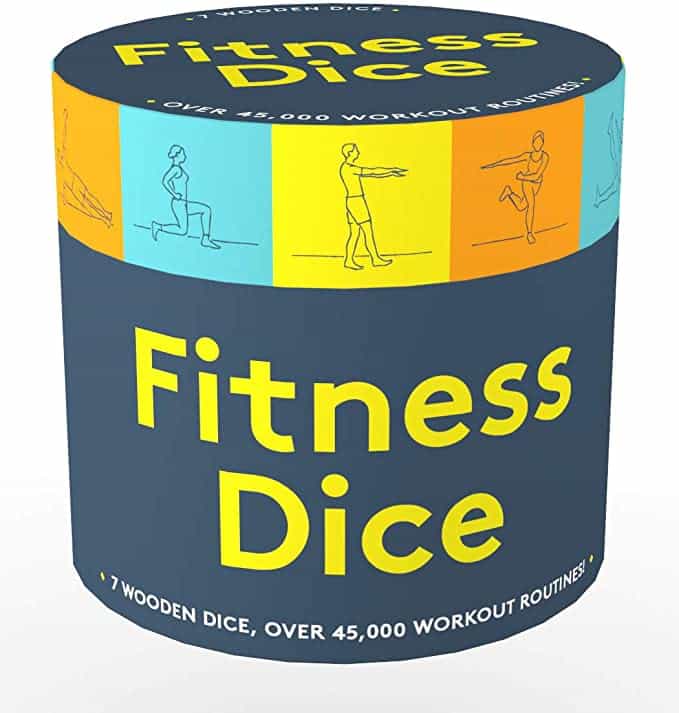 Fitness dice
Fitness dice can make working out more fun and interesting. You or your loved ones can literally shake up your full-body routine by throwing seven dice and performing the exercises you get. Six dice feature exercises for each major muscle group, while the seventh indicates how much time or how many reps you need to do them. A booklet explains each exercise, and there are over 45,000 combinations to make every workout day different. Chronicle Books dice have been featured on many lifestyle sites and you can now find them on Amazon for $16.47. Over 90% of purchasers have given the product four or five stars.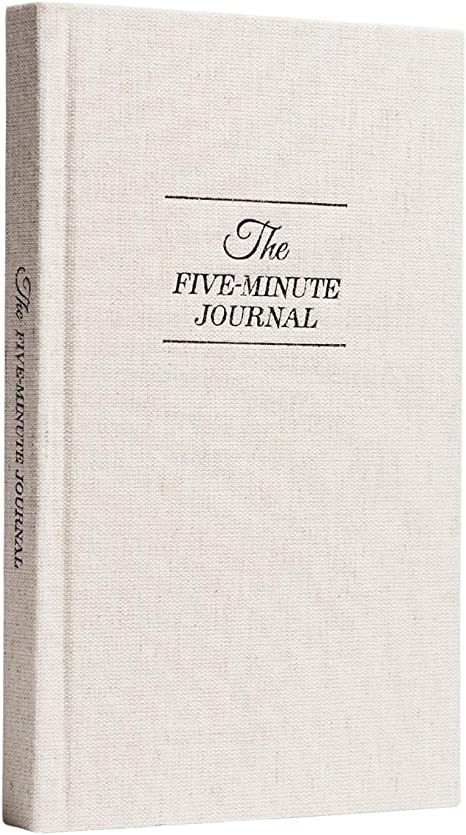 Meditation journal
You might be surprised to learn that studies show journaling is a highly effective wellness tool. However, many people don't know where to start, and that's where a gift like the 5-Minute Journal from Intelligent Change comes in. This easy-to-use guided journal features thoughtful weekly challenges, gratitude exercises, daily highlights, inspirational quotes, daily affirmations, and self-reflection. It's a pretty gift that comes in seven colors and costs $28.99 on Amazon. With nearly 12,000 reviews and a 4.5-star rating, this journal is a winning gift.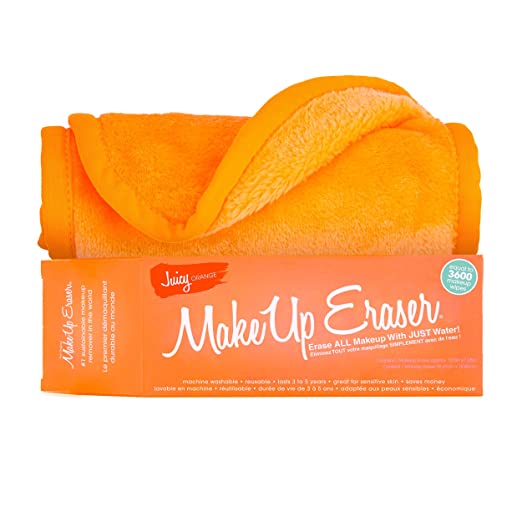 Makeup eraser
We all know that we're not supposed to sleep in makeup, but about 25% of us do. The Original MakeUp Eraser aims to change that by making it super easy to remove any type of makeup with just water. Skip the greasy remover or heavy cleanser that requires tons of rinsing. The erasers are machine washable and reusable, come in 13 pretty colors, and cost $1 apiece in boxes of 14 or 20. These wildly popular cleaners have over 25,000 reviews on Amazon and a top-drawer 4.5 stars.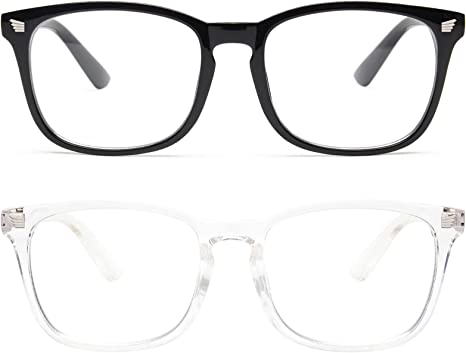 Blue light glasses
Blue light from electronic devices causes fatigue, eye strain, headaches and sleep problems. But did you know that studies show it can even age us faster and shorten our lives? Fortunately, blue light glasses can help you protect yourself and the ones you love by filtering out blue light's harmful effects. These crowd-pleasing livho blue light blocking glasses come in a pack of two for $15.98 and have been purchased over 100,000 times on Amazon. They have a 4.5-star rating
Foam roller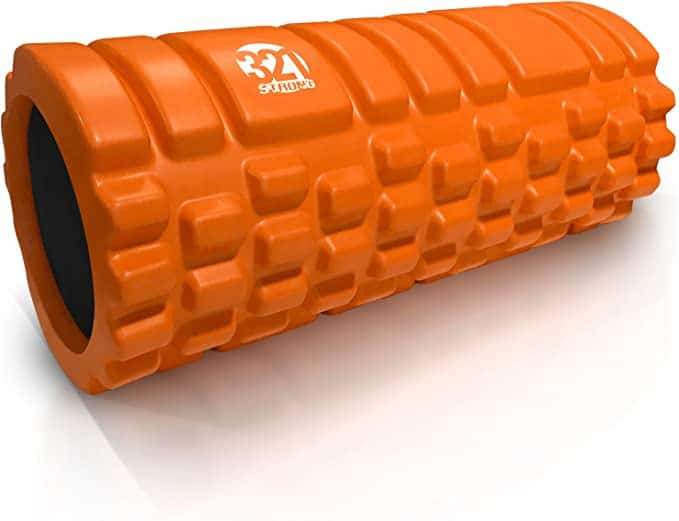 Foam rolling is a serious myofacial release technique embraced by athletes, chronic pain sufferers and physical therapists worldwide. Yes; it can be painful, but it's effective. You can use a foam roller to warm up before exercise and to help recover afterward. It increases circulation, reduces pain and helps you relax. The 321 Strong foam roller is a high-quality textured model with medium-density foam, and you can buy it for $32.85 on Amazon. Foam with a little "give" makes it more comfortable for beginners or injured users but still effective at penetrating soft tissue. Buyers agree on it's quality; over 31,000 purchasers contributed to its 4.5-star rating.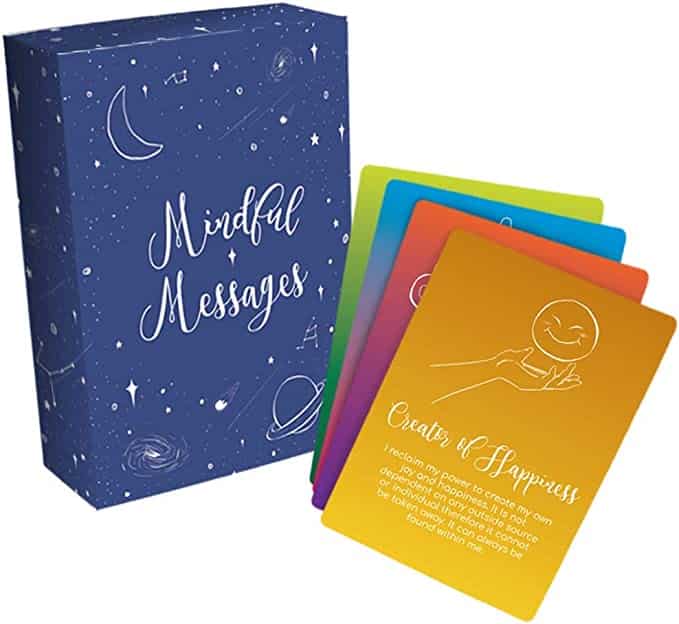 Mindfulness cards
What is mindfulness? It's simply focusing your awareness on the present moment — paying complete attention without judgement. Mindfulness has been shown to improve pain management, promote brain health, increase physical and emotional wellbeing and slow aging. But you don't just flip a switch and become mindful. You can give yourself or your loved ones the gift of mindfulness with Mindful Messages Meditation Self-Care Cards. The set costs $14.99 on Amazon and boasts a 4.5-star rating from over 1,700 users.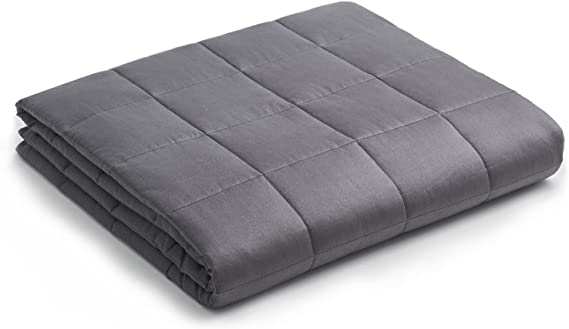 Weighted blanket
Weighted blankets are proven tools to reduce stress and promote calm — especially for those suffering from anxiety, insomnia or autism. They mimic a therapeutic technique called deep pressure stimulation, using firm, controlled pressure to relax you. Look for a weighted blanket that's about 10% of your or your loved one's body weight for optimal results. YnM weighted blankets come in weights ranging from five to 30 pounds and in 32 colors. They have been purchased and loved by nearly 50,000 Amazon buyers and cost $49.99 to $149. The blankets have a 4.5-star rating.
Calm.com Gifts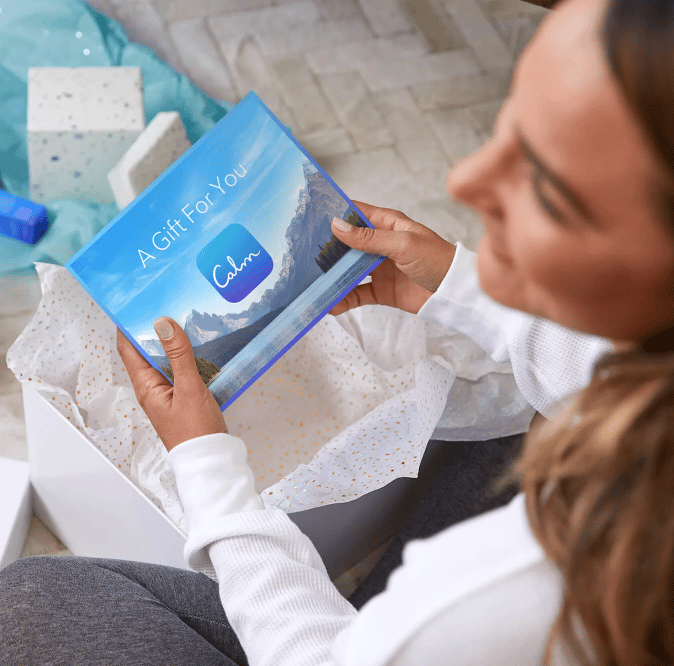 Do you or a loved one suffer from stress? Want to improve your sleep, relax or experience deep meditation? Look into Calm, the top sleep, meditation and relaxation app with over 100 million downloads and over 1.5 million 5-star reviews. Calm offers a range of lifestyle products in addition to its app. They include meditation cushions, sleep masks, travel blankets and weighted blankets. The blankets include a one-year subscription to the premium app, while the mask comes with a 60-day subscription. Masks start at $30 and the blankets are $74.25.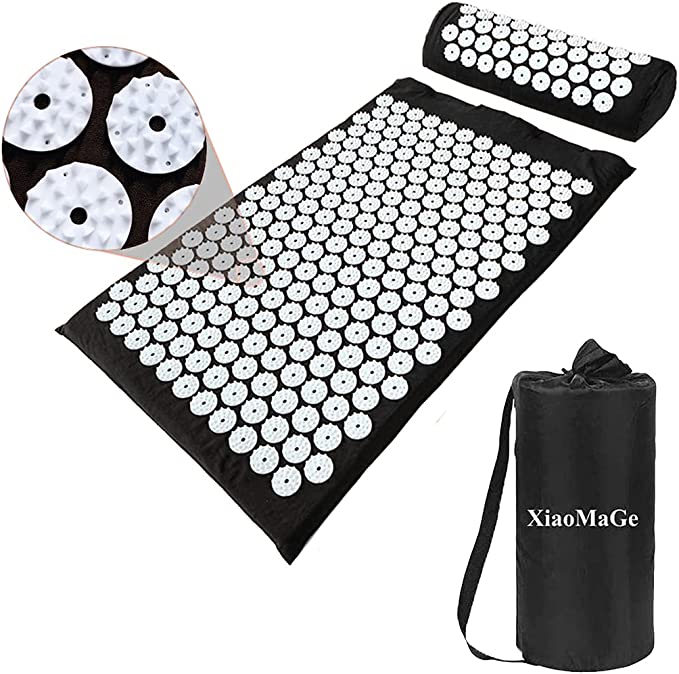 Acupressure Mat and Pillow Set
Acupressure mats are popular tools for at-home, holistic treatment of post-workout soreness and stress. They combine foam padding with hundreds of points or spikes to promote circulation and reduce stiffness. Researchers believe that acupressure mats can prevent imbalances and help your body release "feel good" endorphins. The XiaoMaJe acupressure mat and pillow set is a large 28.7 by 16 inches and has nearly 7,000 spikes, while the pillow has nearly 1,800 points. The manufacturer recommends that beginners use the set while wearing a thin tee shirt to start, and that you'll soon feel a "warming sensation" and "little muscle twinges." The set sells for $29.99 and has a 4-star rating based on nearly 1,500 reviews.
You may also be interested in: