Ideas for gifts under $20 brought to you by Credit Sesame.
If your holiday shopping list is long and money is tight, don't worry. You can give friends and family something fun that says you care without emptying your wallet. Check out this list of gifts for under $20 to find some inspiration.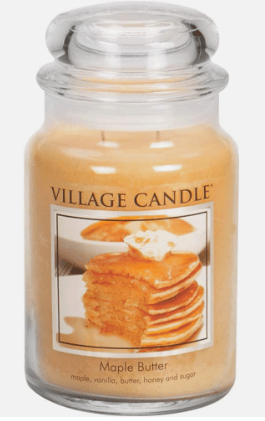 Maple butter candle
If "cozy" has a smell it's in this candle — perfect for your homebody friends who like to hunker down when it's cold and blustery outdoors. Village Candle's maple butter candle comes in a pretty apothecary jar and burns up to 170 hours. The lucky recipient can conjur up the lovely, warm scent of baking — honey, sugar, maple, vanilla and butter — by simply lighting upthe dual wicks. The candle has a 4.5-star Amazon rating based on over 1,500 reviews. It costs $19.95.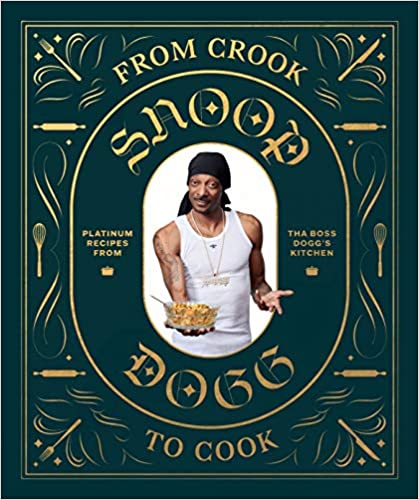 From Crook to Cook by Snoop Dogg
When it comes to soul food, Martha Stewart has nothing on Snoop Dogg. (And in fact, they worked together on VH1's Martha and Snoop's Potluck Dinner Party.) Snoop's first cookbook, From Crook to Cook, shares his 50 favorite recipes complete with "epic stories" and behind-the-scenes photos. This is a fun gift for any Snoop fan, collector of celebrity cookbooks or anyone who'd get a kick out of recipes like Gin and Juice and Fried Balogna sandwiches. The Kindle edition is $9.99 and the hardcover sells for $15.62. The book has achieved a 5-star rating with over 30,000 reviews.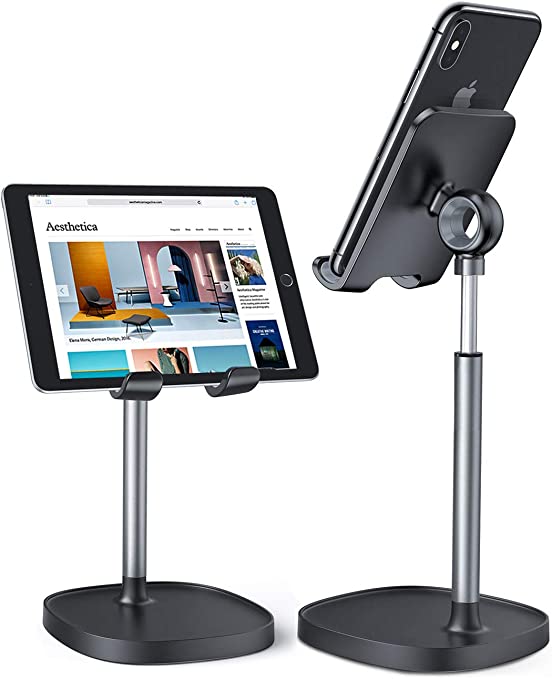 Adjustable stand for phone or tablet
Do you have loved ones who work, socialize or practice a hobby online? This LISEN adjustable stand makes it easy to use a phone or tablet with wireless keywords and mice. Or to get a perfect hands-free angle for Zoom calls, podcasts or TikToks. Reviewers comment on the stand's sturdiness and its non-skid pads under the base. This practical desk accessory makes a great gift and is extremely popular, with over 45,000 reviews and a 4.5-star Amazon rating. It sells for $12.99.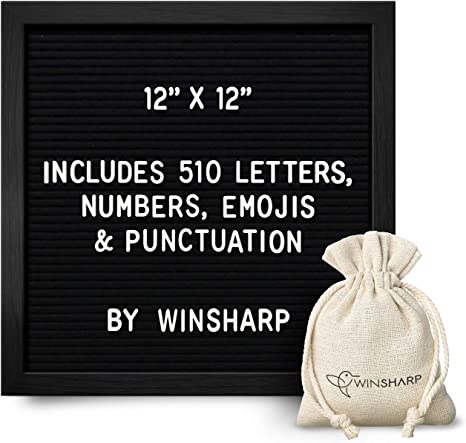 Letter board
Got news to share? Say it in syle with Winsharp's black felt letter board. Clever buyers have used it to display a drinks menu for parties, put inspirational quotes front-and-center every day or deliver loving messages. The board is black felt with a dark wooden frame and comes with 510 letters, punctuation marks and emojis. The letter board comes in two sizes — 12″ x 12″, which sells for $18.99, and 12″ x 16″, which costs $22.99. Buyers are mainly happy with their purchase; the product has a 4-star rating from over 800 reviewers.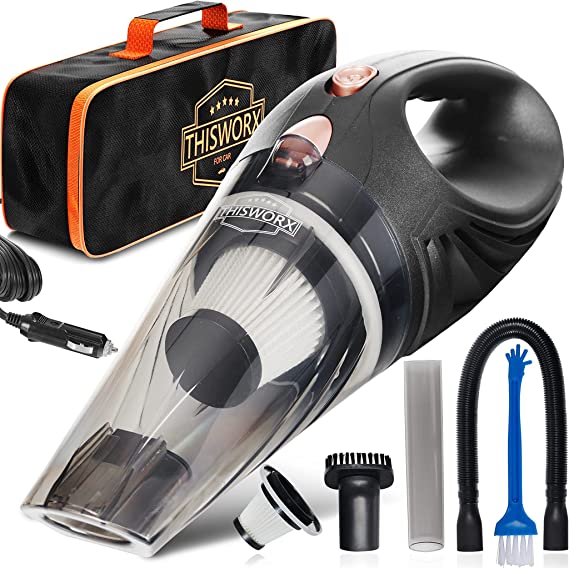 Car vacuum cleaner
Here's a gift car owners will love. The ThisWorx tiny but mighty car vacuum cleaner weighs just 2.4 pounds but sucks up pet hair, sand from the beach and drive-through spills with ease. And you get more than just a vacuum — the gift includes a complete interior detailing kit with three attachments (flathead, extendable, or brush nozzle), a carry bag, filter brush and spare HEPA filter. Pricing ranges from $24.99 for a model with a 16-foot cord to $49.99 for a cordless option. This versatile little vacuum has a lot of fans — achieving a 4-star rating from over 225,000 reviews.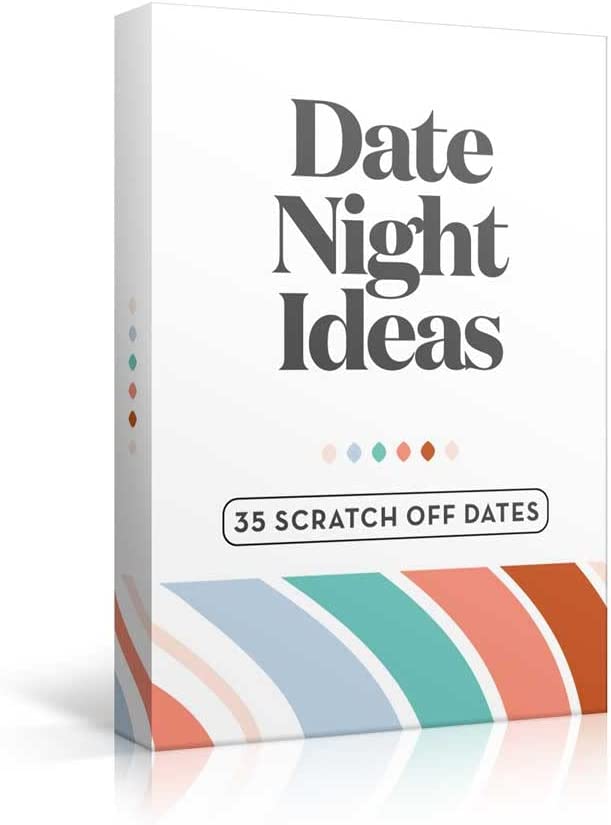 Date night adventures
Your significant other will love receiving this book of 35 Date Night Ideas from All Natural Shop. To play, you and your partner choose a card. There are categories to give you hints — for instance, if you're hungry, look for one from the "Grub" category. Scratch off the details and complete the selected date. No takebacks! Note that these are wholesome activities for spending time together and appropriate for all. The cards make thoughtful gifts for anyone in a new or enduring coupled relationship. This popular gift has earned a 4.5-star rating based on about 2,500 reviews and costs $19.95.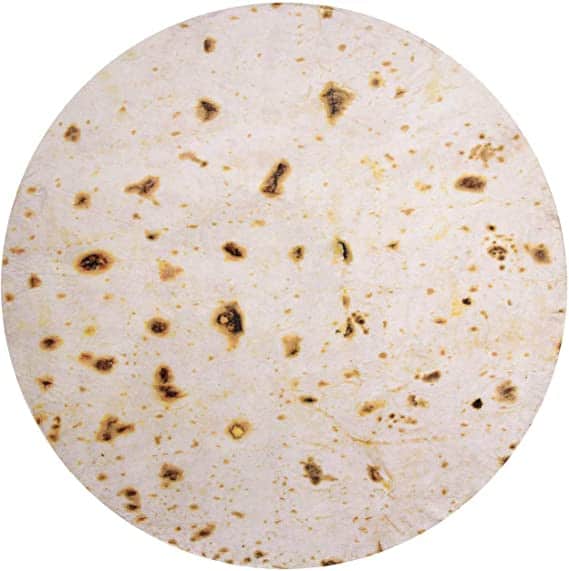 Tortilla blanket
You and your loved ones can make bedtime silly with Kimdee's warm, fleecy tortilla blanket. Yes; it's a flannel blanket printed on both sides to look like a toasty tortilla. Embrace your inner burrito when you curl up in your favorite chair, have a picnic, go camping or let friends crash on your couch. The 71″ round tortilla blanket has garnered a 4.7-star rating based on over 360 purchaser reviews. It costs $19.99. You can also choose a 47-inch blanket for $19.99 or an 80-inch model for $30.99.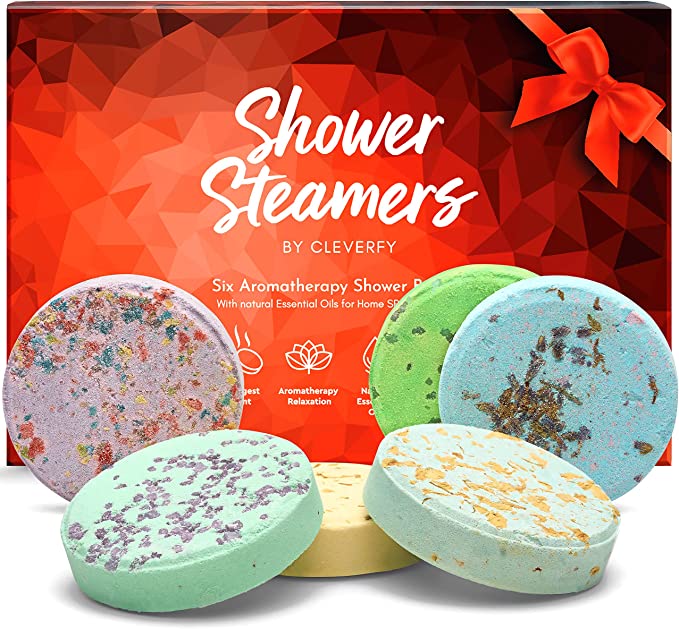 Shower steamers
You've probably heard of bath bombs — those fizzy, colorful spheres that soothe your skin and make your bathroom smell heavenly. But what about people who prefer showers? With Cleverfy's aromatherapy shower steamer bombs, you can enjoy a relaxing or energizing spa-style experience in the shower. Choose from four boxes, each with a different combination of scents. To use, simply unwrap one bomb and place the disk in the shower out of direct spray. The shower bombs have a 4.3-star rating based on over 6,000 reviews and cost between $14.39 for six and $26.99 for 18.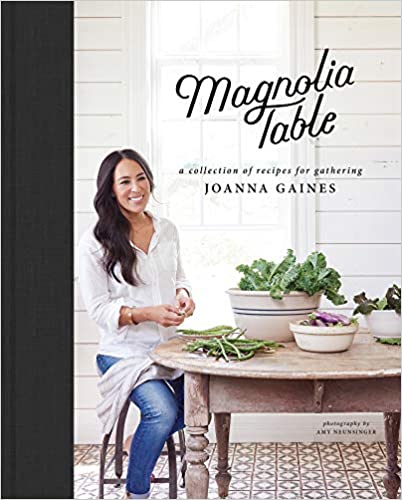 Magnolia Table from Joanna Gaines
Fans of Southern style and cooking will appreciate this gift of recipes from Joanna Gaines' restaurant Magnolia Table and her Magnolia Network shows. Check out Magnolia Table's 125 classic breakfast, lunch, dinner, small plates snack, and dessert recipes. Joanna is a passionate gardener and her dishes incorporate fresh, seasonal produce. The book has a stellar 4.8-star rating based on over 32,000 reviews and costs $16.99 for the hard cover edition and $16.49 for a Kindle edition.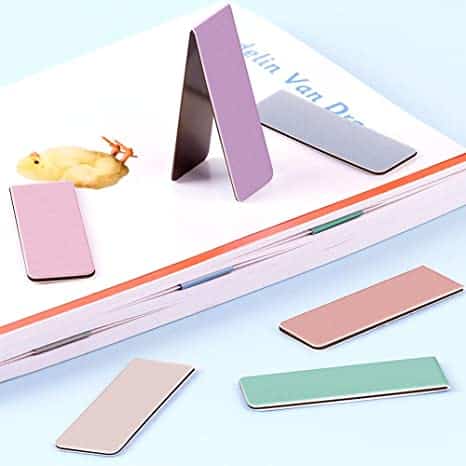 Magnetic book markers
Need clever and affordable stocking stuffers? Or gifts for your class or club? Look no further — UpUDo's 12-pack of metal magnetic book markers costs just $5.99! And a 12-pack is only$9.99. They come in a wide range of solid colors and fun designs (hover over each style number to see the colors and patterns). Use these clever and colorful book markers to keep your place without dropping out or damaging your pages. The markers have a 4.6-star rating based on about 4,000 reviews.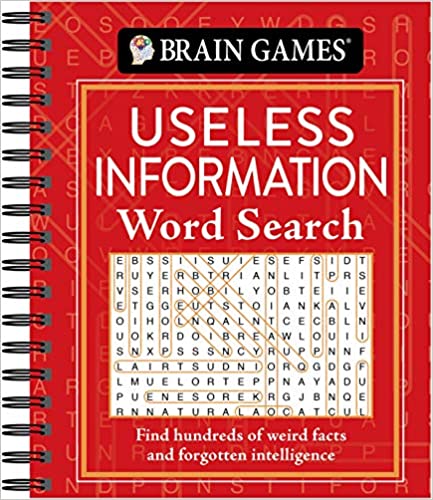 Brain Games word search
Publications International, Ltd. offers a fun gift that combines word search with fun facts. Each puzzle's theme is based on science, history, inventions or pop culture. There are 84 puzzles in 192 pages, and each word search is paired with the summary of an article from The Book of Useless Information. These are fantastic gifts for kids looking for a challenge or anyone who enjoys relaxing with a puzzle. The spiral-bound book sells for $8.49 and has a 4.7-star rating based on over 650 reviews.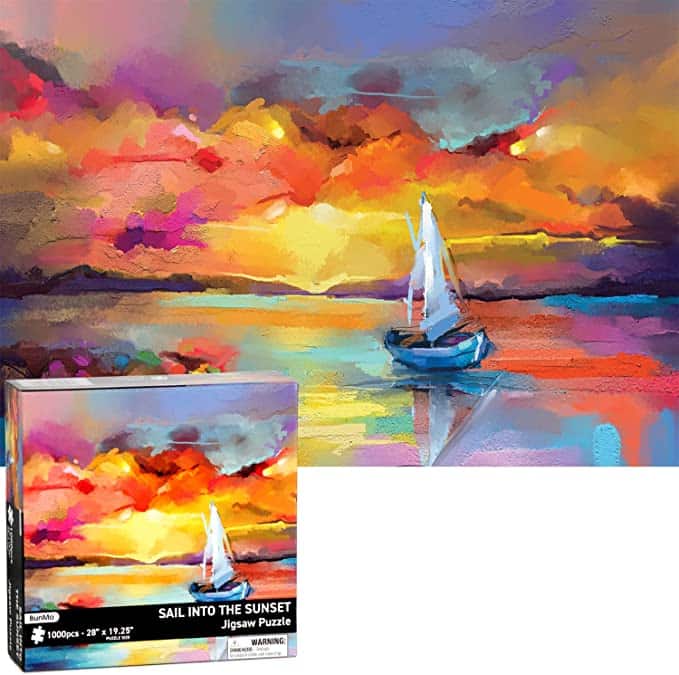 Colorful 1000 piece puzzle
Here is a good-quality 1,000 piece jigsaw puzzle that won't take over your entire dining table. BunMo's 1000-piece puzzle is just 8″ x 8″. The puzzle is created with laser cutting and vibrant printing technology on thick, premium quality cardboard. The seller promises that every piece is uniquely shaped to make the jigsaw especially "fun and challenging." Note this puzzle is marketed for adults and that several reviewers mentioned that it's more difficult than other similar items. The puzzle has a 4.7-star rating based on 145 reviews and sells for $19.99.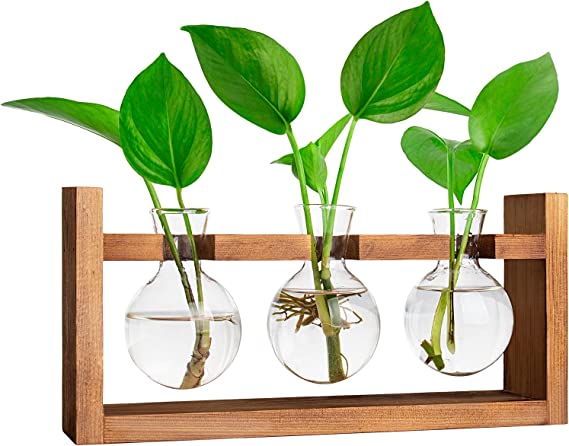 Glass bulb plant terrarium
Friends and family will love this artistic and earthy gift from Ivolador. The simple, vintage-inspired glass bulb terrarium makes an elegant statement when filled with dried arrangements or growing herbs and flowers. The containers work with almost any cutting and it's easy to clean them or add water. This gift includes one 10.8″ x 5.5″ wooden frame and three glass bulbs. The set has a 4.6-star rating based on over 700 reviews. You can buy a three-bulb model for $12.29 or a smaller 2-bulb terrarium for $10.99.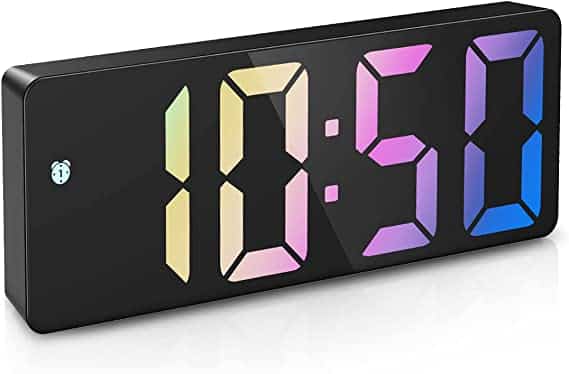 Large display digital alarm clock
Have notoriously sleepy friends or children? Do you need a wake-up call in the morning or reminders throughout your day? Then check out this gift — the ORIA digital alarm clock with it's huge 6.5 inch display won't let you miss a thing. The clock lets you select from three brightness levels and can be powered by USB or AAA batteries. Choose from a variety of external case and font colors. The clock has a 4-star rating based on over 900 reviews and costs $11.99.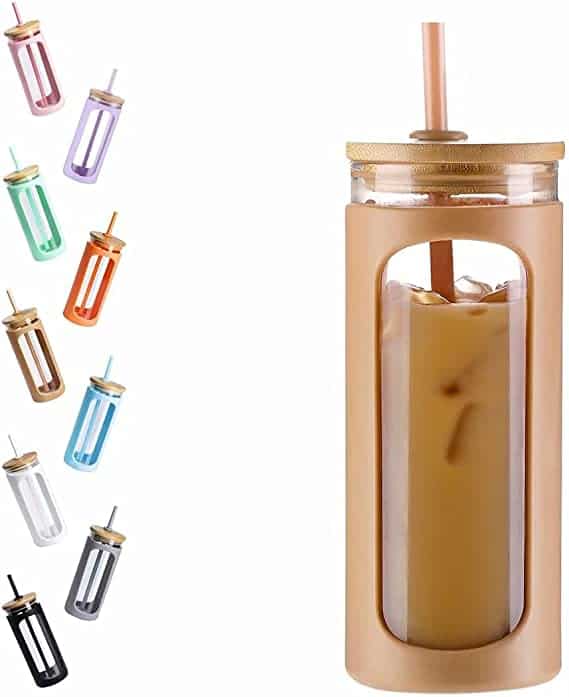 Grippable glass tumbler
These Kodrine portable tumblers will turn heads with their modern good looks, but they're more than just eye-catching. The glass, bamboo and silicone tumblers are sustainable, durable and non-slip. Their wide mouths make it easy to clean them or add ice or drink powder. They come in 34 colorful designs — sure to please everyone on your list — and include a reusable straw. The tumblers have a 4.4-star rating and cost $15.99.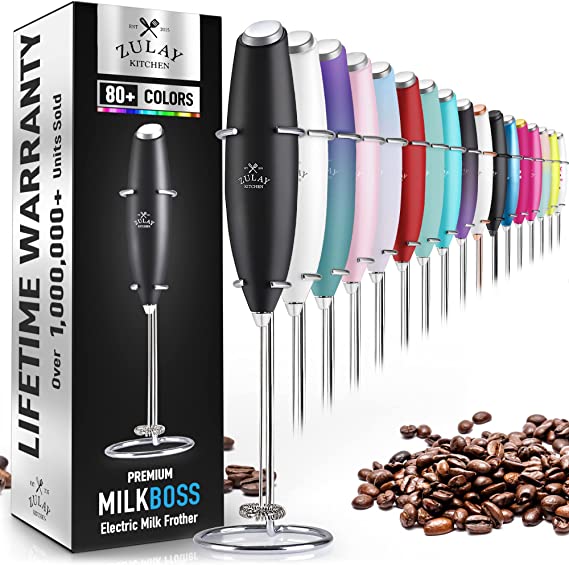 Milk frother
Who doesn't love a frothy drink? Help your friends and family enjoy this winter with lattes, matcha teas, frappes and fluffy hot chocolate — courtesy of the Milk Boss milk frother from the Zulay Kitchen Store. This handy kitchen tool lets you elevate ordinary drinks into frothy drinks in seconds. The frother comes in 44 colorful designs, includes its own stand and costs just $10.97. It's extremely popular on Amazon with nearly 80,000 reviews and a fabulous 4.6-star rating.
Gifts under $20 can be fun and fulfilling. We hope that you find inspiration in this list and enjoy generous gifting — while staying true to your budget in 2022.
You may also be interested in: