Home gift ideas brought to you by Credit Sesame.
The holiday season is perfect for cozying up indoors and enjoying our houses. If you're stumped for gift ideas, consider this list of home-related items. They're available at many price points and you can buy them from your own cozy couch.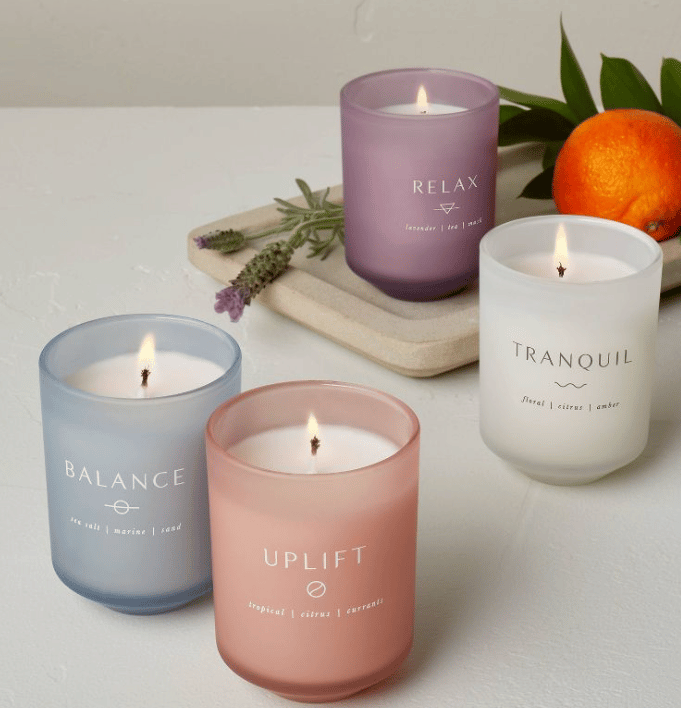 Gift set of four glass candles
Help your favorite people survive the holiday stress season with this 4-pack of Casaluna scented candles, available at Target.com. Each candle comes in a beveled glass jar that showcases its color and the words "Uplift," "Relax," "Tranquil," and "Balance." Their scents include musk, sea salt, citrus, and lavender to improve your energy and set the mood. Each four-ounce candle burns for approximately 22 hours. Reviewers rate the gift 5-stars for quality and value, and they have a 4.7-star rating overall based on 6 reviews. You can purchase this gift for $20.
Thug Kitchen cookbook
The Thug Kitchen vegan cookbook is part of the Bad Manners cookbook series and is not for the faint of heart. (You'll probably guess that when you see all of the "bleeps" in their titles.) But for those you love who want to up their kitchen game, enjoy a fun read and cook healthier food — without snooty, pretentious prose or spending a "whole paycheck" on fancy produce, this is the book. It has a 4.5-star rating on Amazon, and over 14,000 reviewers can't be wrong. The hardcover edition sells for $17.99 and the Kindle edition is $11.99.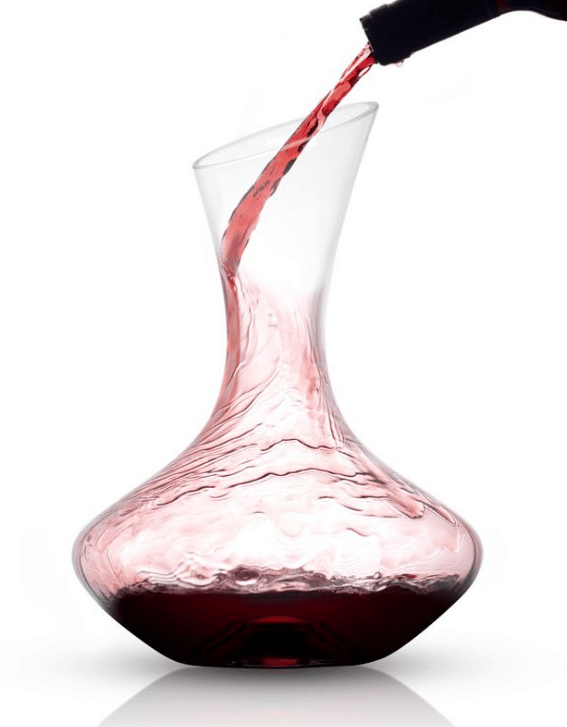 40 oz. wine decanter
Wine decanters do much more than look pretty on a table. Decanting (aerating) premium wine before drinking has been proven to quickly open up its flavors and improve its taste. Help the wine lovers in your life enjoy their pricy purchases to the fullest with this beautiful, hand-blown lead-free crystal Lancia wine decanter. The decanter is designed especially for red wine with a wide base to maximize the air-to-wine ratio and allow connoisseurs to detect the full range of normally hidden flavors. It has a 4.9-star rating on Target.com and sells for $45.95.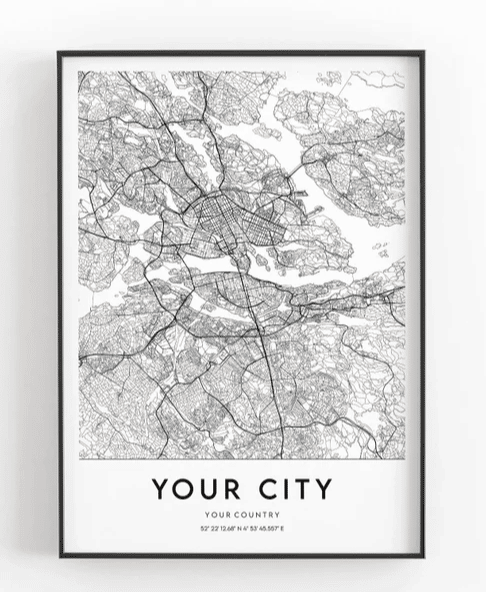 Artistic map any city
Etsy seller 77maps creates custom art posters from maps of any city you choose. Choose from Pantone, Nautical, Modern, Minimalist, Classic or Asphalt layouts to complement your home decor. You'll receive five digital files and instructions for printing multiple sizes from 4″ x 6″ to 24″ x 36″. The seller will create additional files for custom sizing on request at no extra charge. Note that the service creates an artistic file for you to print and frame yourself. They don't send actual prints. The file processes in one-to-two days and costs $5.42. Buyers have given 77maps a 5-star rating based on over 300 reviews.
Laptop desk with phone holder
LapGear's MyDesk laptop desk could be the perfect, thoughtful present for the remote workers in your life. It's compact, light, and ergonomic. Microbeads keep your computer stable on your lap and elevates your work surface to a more comfortable height. Ventilation is designed so your thighs won't burn as the laptop heats up. It's easy to pick up your workstation with MyDesk's integrated carry handle so you can work from home, while traveling or at school. The desk has a 4.5-star rating on Amazon based on over 2,500 reviews and costs $30.90.

Hydro Flask
Yes; water flasks are everywhere, but Hydro Flasks have a devoted following for their high quality and non-slip, dishwasher-safe features. Reviewers rave about the bottles' ability to keep water icy cold or hot drinks hot for many hours. You can choose a standard mouth with a sipping feature or a wide mouth that allows you to add ice more easily. The bottles are BPA-free, phthalate-free, made of stainless steel and they fit standard car cup holders. Hydro Flasks have an outstanding 4.8-star rating from nearly 4,000 reviewers and cost $53.79 to $59.99 on Amazon.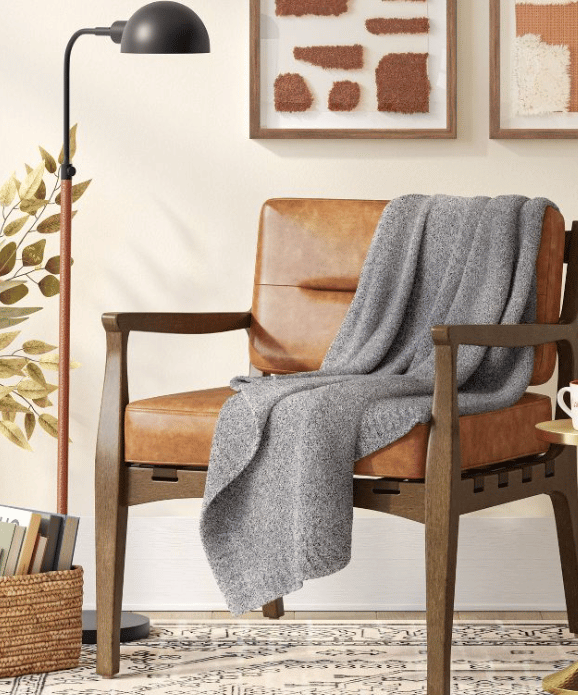 Cozy throw
What makes the Threshold throw so special? Let this reviewer tell you: "I likely wouldn't have picked this out for myself in the store but I received this item as a gift — and let me tell you — I haven't used another blanket since! This blanket has the perfect amount of coziness in all the right ways…" Reviewers consistently mention the throw's extreme softness but note that you should wash it carefully in cold water to maintain its luxurious feel. The blanket comes in a number of gentle colors, has a 4-star rating and costs $25 at Target.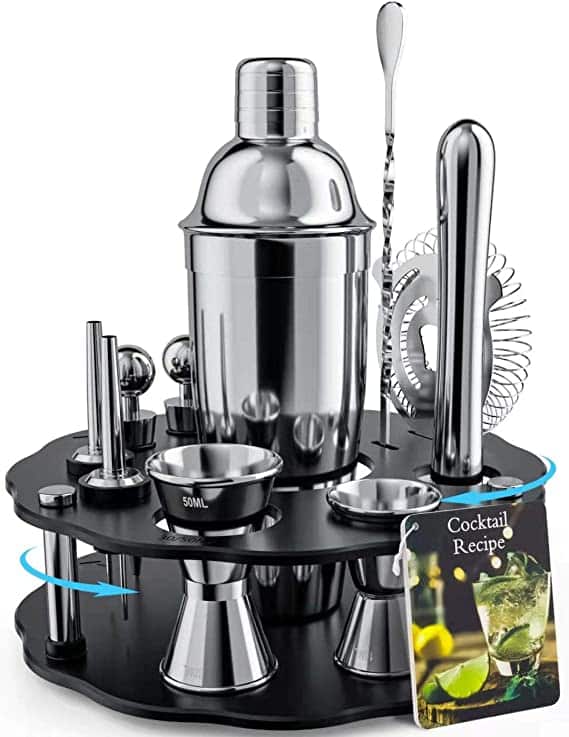 Bartender kit
The Bokhot bartending kit is an excellent gift for anyone who enjoys a good cocktail. This 14-piece set makes it easy and fun for anyone from extroverted party-throwers to solitary sippers to craft beautiful drinks. The durable, leak-proof, and non-scratchable kit is made of stainless steel and includes a 25 oz cocktail shaker, 50/30ml jigger, 30/15ml jigger, 2 liquor pourers, 2 stoppers, ice tongs, corkscrew, muddler, spoon, strainer, cocktail recipes and a rotating display stand. It has a 4.7-star rating on Amazon from over 1,200 reviews and costs $39.99.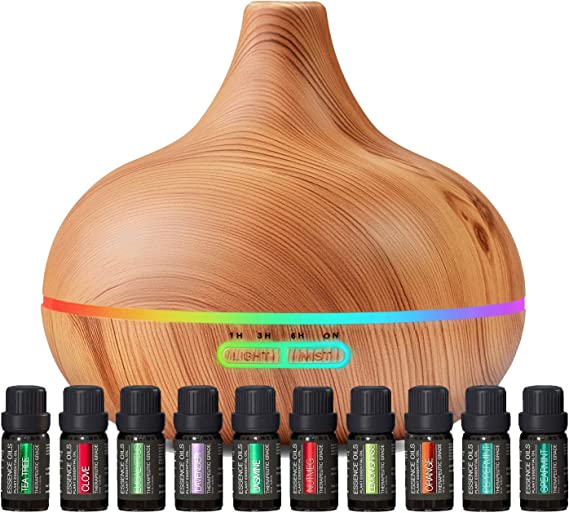 Diffuser and essential oil gift set
According to Johns Hopkins Medicine, "Essential oils can lift your mood and make you feel good with just a whiff of their fragrance. For some people, they may even help alleviate the symptoms of various conditions." The Ultimate Aromatherapy diffuser and essential oil set from the Pure Daily Care Store covers all the bases with its ultrasonic diffuser and ten oils. The diffuser has four timer and seven ambient light settings to control the mood. It boasts an Amazon 4.5-star rating based on nearly 60,000 ratings and costs $39.95. There is also a newer version with 20 oils for $49.95.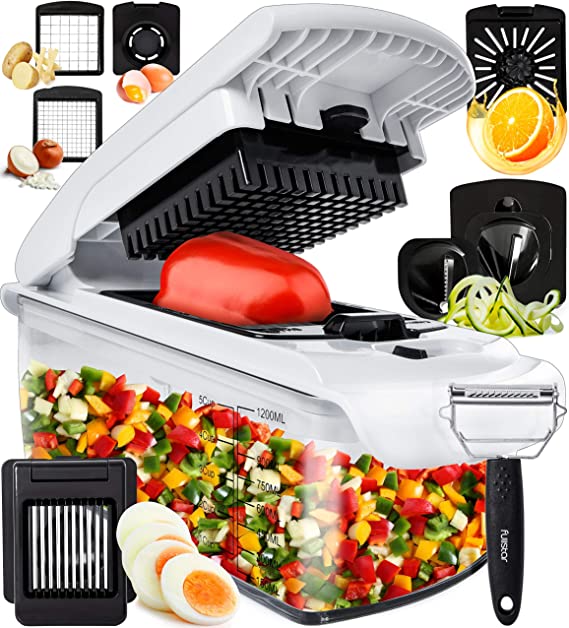 9-in-1 kitchen chopper
Are you or your loved ones trying to save money? Don't buy expensive precut produce. This versatile kitchen gadget from Fullstar chops and dices vegetables, spiralizes veggie "pasta," squeezes lemons and slices and separates eggs with ease…plus the set includes a bonus peeler that also juliennes your veggies. Reviewers especially like the way it handles the painful work of dicing onions. Make short work of burdensome meal prep and have fun whipping up fresh dishes at home. The set has a 4.6-star rating from 70,000+ reviews and costs $34.99 on Amazon.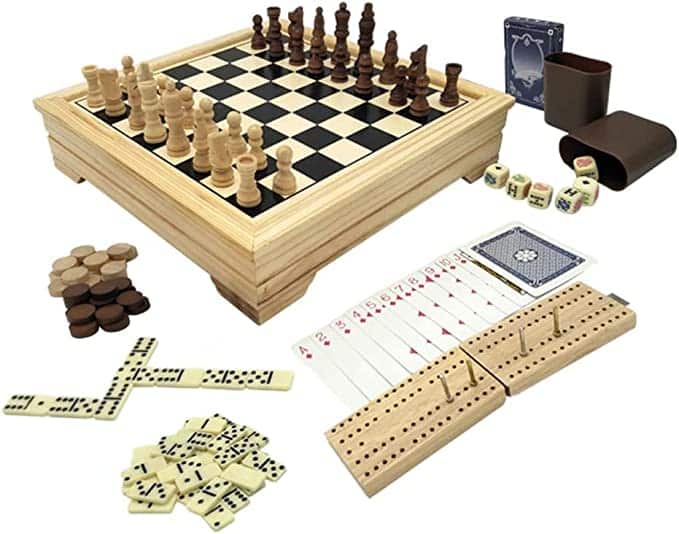 7-in-1 game set
Help your friends and family get out of a rut and away from the television during snow days. KAILE's fun and portable game set includes boards for cribbage, chess/checkers and backgammon, all playing pieces, a set of dominoes, poker dice and playing cards in an attractive 12″ x 12″ wooden box. Reviewers mostly like the set, giving it a 4.1-star rating based on 221 reviews. However, it is a portable set and many noted that the pieces are smaller than they expected — which can be an issue for younger kids or older adults. The gift sells for $29.99 on Amazon.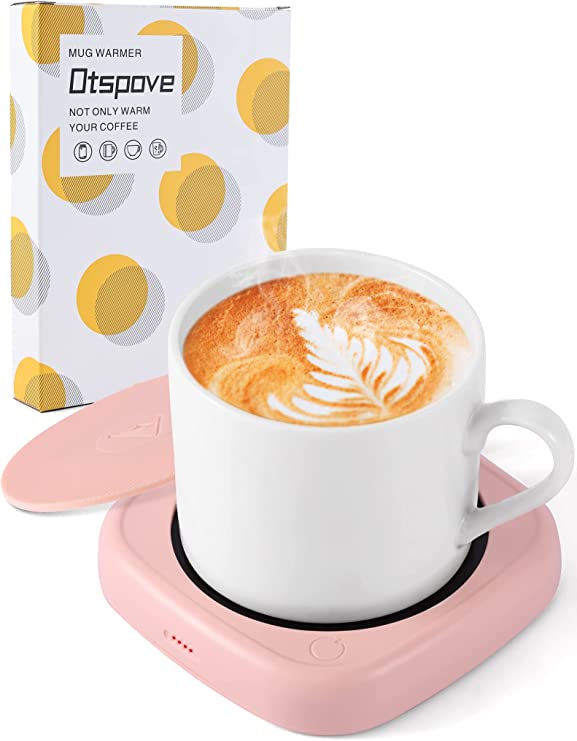 Mug warmer
Sipping a hot drink is a simple pleasure everyone appreciates, especially during the chilly winter holidays. But you have to drink fast or put up with cold coffee — yuck. OTSPOVE solves this problem with its attractive electric coffee warmer. Adjust the temperature for drinks like coffee, tea, mulled wine or hot chocolate. The warmer also gets hot enough to melt candle wax or work as a heating plate. It comes in black, white, pink, blue and green and measures just under 5″ x 5″. The warmer has a 4.4-star rating based on over 300 reviews and costs $20.99 on Amazon.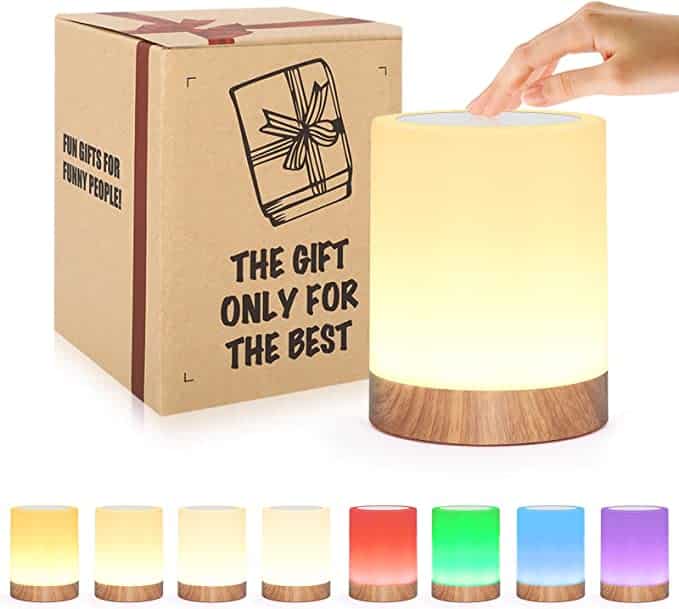 Mood lamp
This table or bedside lamp from UNIFUN provides versatile lighting for reading, working, camping, or getting kids to bed hassle-free. Choose from four brightness levels and 13 color combinations to set the right mood. The battery-powered LED lamp operates with an easy tap and has a memory function to recall your favorite light mode. It also includes a micro USB charger. With over 7,500 reviews, the lamp has a 4.5-star rating. Reviewers mention that their kids love it and that it can be useful for sleeping difficulties. The lamp sells for $19.99.
And there you have it — a slew of home-related gift ideas to improve health, save money, boost mood or promote fun. Friends and family will appreciate your thoughtful, functional presents this holiday season. And as long as you're shopping, don't forget to pick up a little something for your own home.
If you found our home gift ideas inspirational, you may also enjoy: