The rise of Donald Trump as the leading contender for the Republican Party's presidential nomination has created some of the greatest buzz of the 2016 election cycle.
Party leaders and media commentators have talked their way in circles trying to explain why a broad cross-section of voters — and prominent politicians such as Gov. Chris Christie of New Jersey and Sen. Jeff Sessions of Alabama — have thrown their support behind a candidate who can be outspoken and polarizing.
Yet as Ramesh Ponnuru recently noted for Bloomberg View, it isn't all that simple. "There are several streams that feed Trump's river," Ponnuru observed.
With such a complex coalition, what are we to make of Mr. Trump's successes at the ballot box? One answer might be found by exploring how personal finance shapes his supporters' lives. A recent Credit Sesame survey of 1,350 respondents — subset of Credit Sesame's 7 million members — finds that compared to supporters of other candidates, Trump backers have less debt and fewer student loans. Conversely, they have almost double the bankruptcy rate of other GOP candidates' supporters.
"This is not surprising given that Trump himself has filed for bankruptcy four times," says Jesse Levey, Chief Operating Officer, Credit Sesame. Self-identified Trump supporters in the survey were overwhelming white or Caucasian (83 percent), followed by Asian (5 percent) and Hispanic or Latino (also 5 percent). They also lean younger, with 54 percent of respondents under age 50.
That syncs with research by Connecticut-based Quinnipiac University, whose national poll released Feb. 18 also reveals a younger crowd.
"Though Trump does well with GOP primary voters of all ages, he has more support from voters under 45 than his rivals," explains Scott McLean, a professor of political science at Quinnipiac. He notes the Quinnipiac poll also found Trump supporters:
– Are more likely to be male than primary voters supporting other Republican candidates
– Are more likely to identify as liberal to moderate
– Are more likely to identify as independent than Republican
– Are less likely to hold a college degree
– Include one-third of self-identified tea party voters
– Include one-third of white evangelical primary voters
With those statistics in mind, Credit Sesame dug into its own survey data to learn more about this unique cross-section of voters with respect to Trump and personal finance.
Why Trump's supporters admire him
Credit Sesame reached out to self-identified Trump supporters for more information on their opinions about his candidacy, their own personal finance and how their financial situation might change under a Trump presidency.
A central Missouri resident who responded to the survey says voting for Trump reflects support for someone with experience outside of Washington.
"I'm tired of career politicians and elected officials who have no idea how the average person lives," wrote the respondent, who is in the 50- to 59-year-old demographic with a fair credit score (550-639) and approximate average household income of between $75,000 and $99,999 annually. "Trump lives how he wants, but not on the backs of taxpayers."
[You May Also Like: Clinton vs. Trump: Whose Supporters Are More Financially Savvy?]
The respondent expects a Trump presidency would help personal household finances.
"Since [President] Obama took office, our household income has been cut by more than 30 percent, and neither of us lost our jobs," the respondent explains. "Pay cuts and bonus cuts lowered our income by more than $35,000 over the last eight years."
As for what Trump's four bankruptcies say about his financial record?
"Congress has bankrupted Social Security and mortgaged the U.S. to China," the respondent says. "I doubt he will make it worse."
Less debt, less access to credit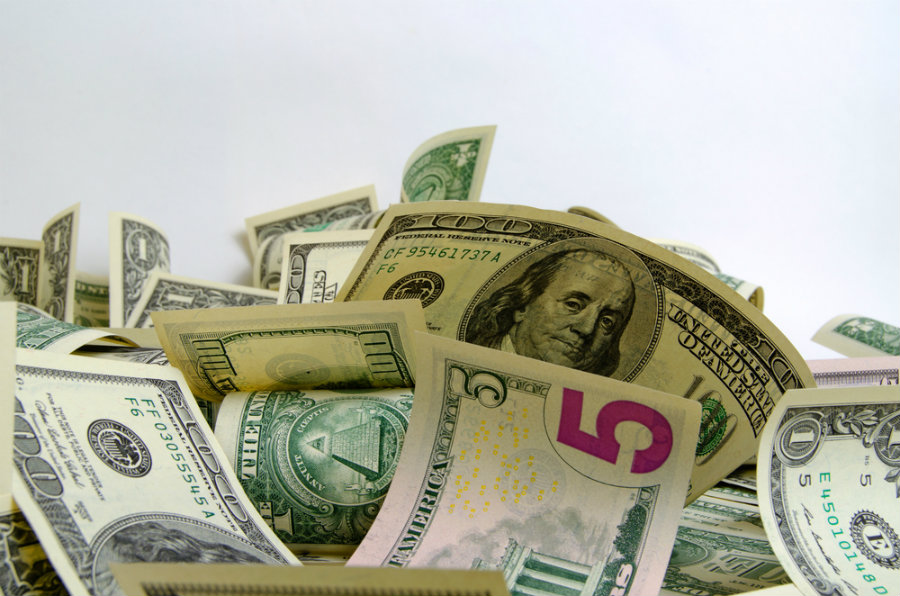 In general, Trump supporters have less debt than supporters of other presidential candidates, Credit Sesame found. For example, while Trump supporters have an average credit utilization ratio of 19 percent — placing him in the middle of the pack of candidates including Ted Cruz, Marco Rubio, Hillary Clinton and Bernie Sanders — his supporters hold an average credit card balance of just $1,469. That's more than $200 beneath Clinton supporters, who hold the next-lowest balance.
[Related: Credit Cards Well-Suited For Each Presidential Candidate's Spending Habits]
To be clear, Trump supporters don't eschew credit entirely. They simply don't use it as much, which results in a lowest-in-the-field credit limit of $7,400, on average.
The Missouri survey respondent prefers zero-interest credit cards, pays off credit cards each month and says it's OK to have multiple credit cards.
Overall, Credit Sesame survey data of Trump supporters show favorite credit card types are:
– Cash back: 27 percent
– Points/other rewards: 25 percent
– Low interest: 18 percent
– Secured: 7 percent
– Low fees: 6 percent
– Meanwhile, 17 percent of Trump supporters say they don't use a credit card.
| Credit Card Type | Percentage of Trump Supporters Using it |
| --- | --- |
| Cash Back | 27% |
| Points or Other Rewards | 25% |
| Low Interest | 18% |
| Secured | 7% |
| Low Fees | 6% |
| Don't use a credit card | 17% |
"It seems likely that the reason Trump supporters in your research have lower levels of personal debt than supporters of other candidates has to do with demographics," McLean says. "In polls, a larger percentage of Trump supporters are younger and without a college degree — groups who it would seem are less likely to be financing a home purchase or have as high of income to make large down payments. It seems much less likely — though possible — that a certain segment of Trump supporters may be trying to keep their debts low, and wish to see themselves as frugal entrepreneurs."
Income tends to be lower, though six-figure supporters exist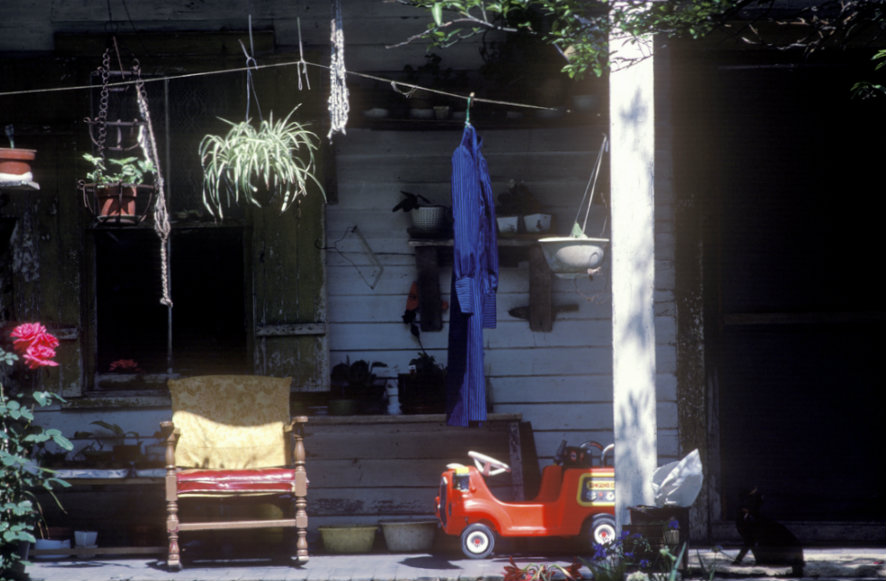 Fully 62 percent of Trump supporters in Credit Sesame's survey make $74,999 or less annually, though 38 percent make more. At the opposite end of the income spectrum, for example, 5 percent of supporters make $200,000 or more.
Among the other income findings about Trump supporters:
– 17 percent of respondents make between $75,000 and $99,000 annually
– 6 percent make $100,000 to $124,999
– 4 percent make $125,000 to $149,999
– 5 percent make $150,000 to $174,999
– 1 percent make $175,000 to $199,000
| Income | Percentage |
| --- | --- |
| $74,999 or less | 62% |
| $75,000 to $99,000 | 17% |
| $100,000 to $124,999 | 6% |
| $125,000 to $149,999 | 4% |
| $150,000 to $174,999 | 5% |
| $175,000 to $199,000 | 1% |
| $200,000 or more | 5% |
Fewer student loans — and lower overall balances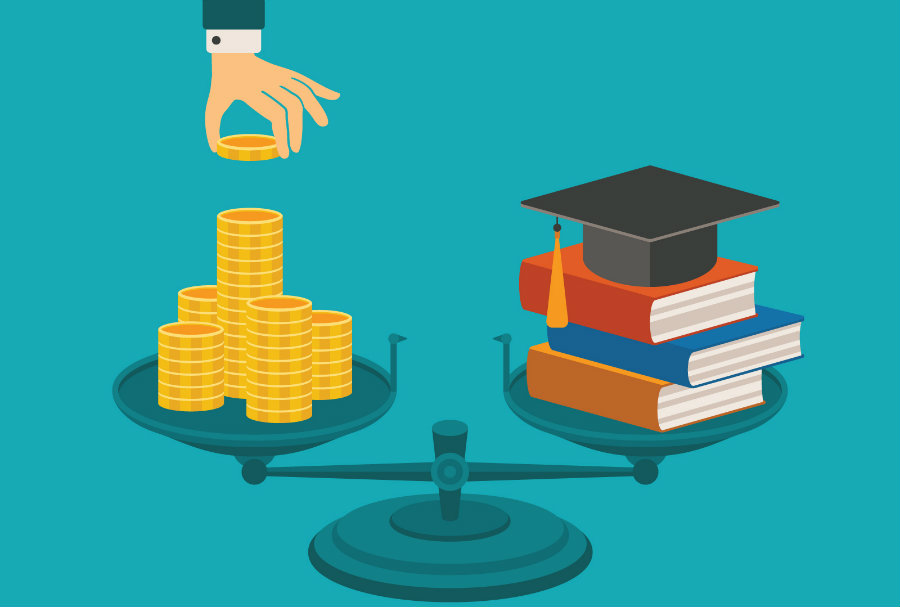 The tendency toward lower income levels among Trump voters is related, at least in part, to their lower average levels of education compared with voters who support other candidates. For example, the Missouri respondent to Credit Sesame's follow-up survey has two years of college and later attended cosmetology school. Many Trump supporters are concentrated in areas where a high proportion of residents have not finished high school.
Just 18 percent of Trump supporters have any student loans, 9 percentage points fewer than the next-lowest candidate of Ted Cruz, for whom just over one out of every four supporters holds a student loan.
"I have no student loans," the Missouri respondent explains. "I paid for my college by working multiple jobs and by earning scholarships. I went to the college I could afford, not the one I wanted to attend but was beyond my means."
For Trump supporters who do hold student loans, the median balance is also lowest out of the field of five presidential candidates.
Fewer mortgages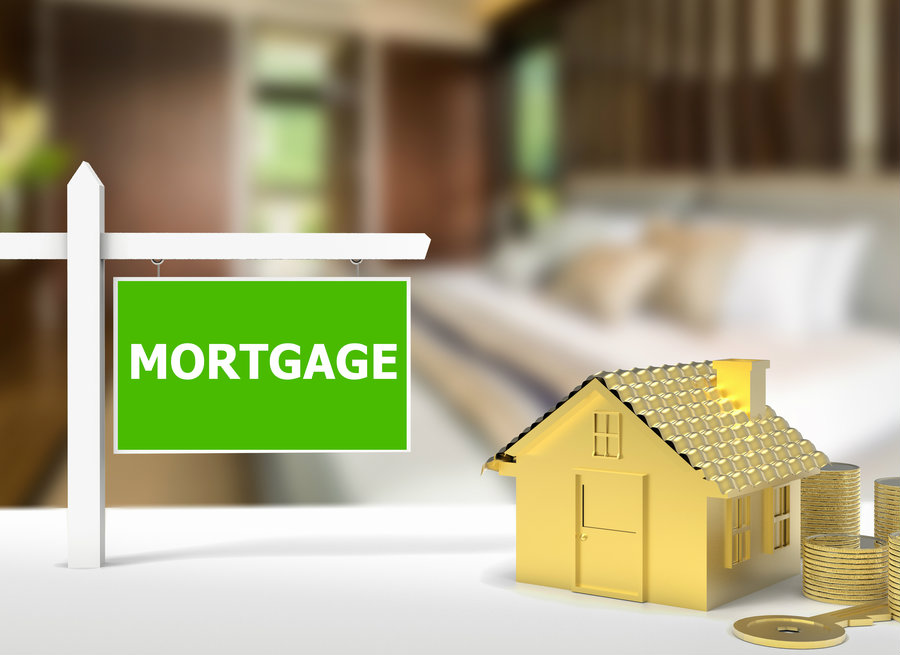 A final financial indicator for Trump supporters is the home mortgage. Here, Trump is bested by the leading competitor on the Democratic Party ticket, Hillary Clinton. Just 20 percent of her supporters in the Credit Sesame survey say they have a mortgage, compared to the 21 percent of Trump supporters who hold a mortgage.
Further, Trump supporters hold the lowest overall mortgage balance with a median of $116,019. Again, this is probably related at least in part to the lower levels of education, and resulting lower average incomes. Perhaps Trump supporters are less likely to own their homes.
Some Trump supporters do own their homes, of course. The Missouri respondent fits the mortgage picture.
"I have no mortgage," the respondent wrote. "I own my own home."
Economic and political factors lift Trump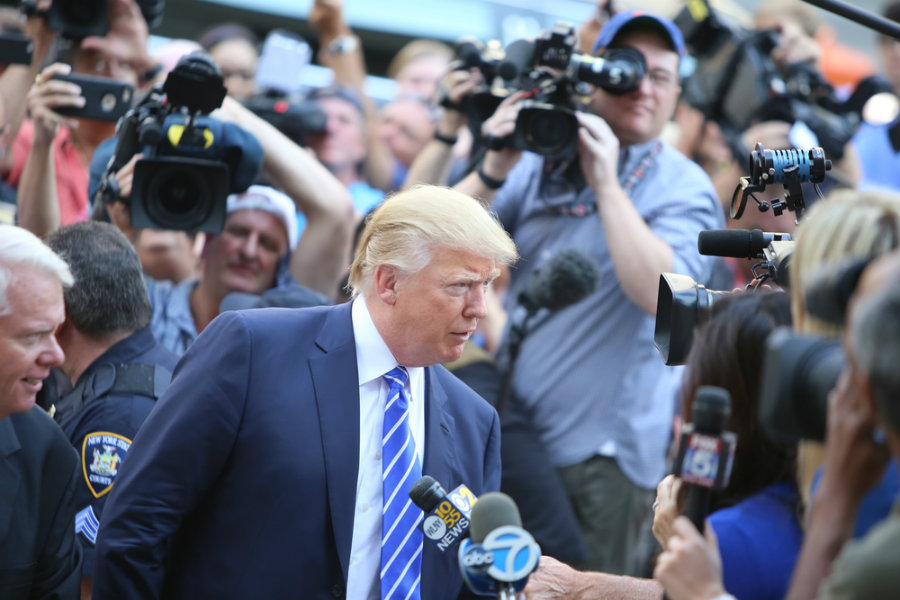 It might be easy to peg Trump's success on any one of these elements, but reality is almost certainly more nuanced. For political scientists and casual observers alike, the rise of Trump in the polls must be considered against a backdrop that includes recent years of political gridlock and economic volatility.
"There is stronger evidence in other surveys that Trump's appeal is based on the resonance of his appeal to those who have felt resentful of their declining economic status and the tenor of both parties' leadership in the past eight years," explains McLean, the Quinnipiac professor. "They enjoy unorthodoxy, his salty rhetoric against 'loser' politicians of both parties, and his nationalistic promises to "make America great again" — and, by extension, make everyone 'winners.'"