Editor's Note: This is the personal story of one consumer (also a Credit Sesame member). You should know that:
Debt settlement sometimes causes a tax liability. The IRS considers forgiven debt taxable income. Depending on the type and amount of debt forgiven, and whether and how it is reported to the IRS, you could be liable for additional federal taxes.
The credit bureaus are under no obligation to remove an account from your credit report before it legally ages off, including paid collection accounts, and in fact may refuse to remove a collection account from your file even if the creditor agrees to request removal. Paid collection accounts do not hurt your score in the newest FICO® scoring model.
If you've heard you have to wait seven years for a collection account to fall off your credit report, take notes while reading this heroic story about a guy who conquered 12 collections and emerged victoriously with a dramatically higher credit score after a very short amount of time.
While that may seem far-fetched, Credit Sesame member Larry Marion, owner of Rogue Wave Media in Chicago, Ill., learned that it's doable by anyone.
The bad credit shock
Marion was taking care of his elderly parents' financials one day in July of 2016 when he decided to check his credit score and logged on to Credit Sesame for the first time.
When he saw an "F" on the Credit Sesame Credit Report Card for "payment history" and clicked for more detail, he found the 13 unpaid collections accounts.
"That low score of 481 was a real eye-opener. I had no idea I had 13 collections accounts, which is why my score was so low," Marion said.
(The screen grab below shows the credit features and analysis of what a Credit Sesame member would see if he/she logged in.)

Marion ordered his free credit report from each of the three major credit bureaus (Equifax, Experian and TransUnion) through AnnualCreditReport.com, which is the only website authorized to disburse the free annual credit reports to which all consumers are entitled by law.
He found that he really did owe most of the collections, except one, which was a duplicate. He scoured the web for information about how to get collections resolved and off his credit reports so he could raise his credit score.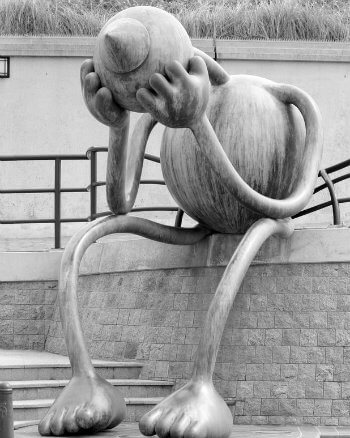 What can you do about collections?
Marion found out that even if he couldn't afford to repay all of the debts in full right away, he might not have to suffer poor credit for years while the collections aged off his report (seven years and 180 days past the date of delinquency).
Collections agencies buy debts for a small fraction of amount owed and Marion discovered that it is possible to negotiate.
Some collection agencies agree to accept as little as 30 percent to 50 percent of the amount owed as full payment.
"It blew my mind to find out I could pay much less than what I owed and have the debt removed from my report, and that I could negotiate it all myself," Marion said.
How he got the collections removed from his credit reports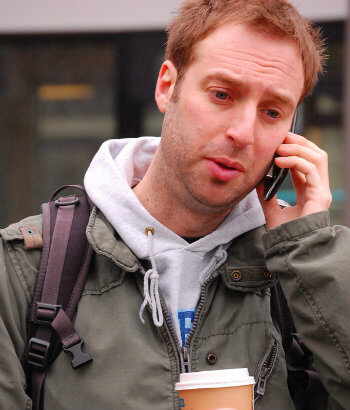 Marion contacted each collection agency and found that all but one was very willing to negotiate a payoff for less than he owed. Most of the agencies also agreed to stop reporting the accounts to the credit bureaus.
In the end he paid $6,500 to settle $13,000 in debt!
"I kept track of all the paperwork the old-school way," Marion said. "I wrote down the dates of everything I sent and paid and noted all phone calls and promises. I followed-up by checking my credit reports 30 days later. If collections I had negotiated and paid were still listed, I disputed them through the credit bureau process online and checked again 30 days."
Hot Tip: Generally, creditors have to respond to credit bureau disputes within 30 days or the account is removed from the consumer's credit report.
In Marion's case, all of the collections were removed from his credit report except one that he is still working on.
He monitored his credit on Credit Sesame
Marion relied on the Credit Sesame mobile app and others for immediate notifications of changes to his credit score as well as monthly credit score updates. His score rose by leaps and bounds within the first three months. He also purchased a few updated credit reports to confirm changes.
"I was really surprised to see how quickly this all happened, just by persevering. By about the third month, my score jumped up to the mid-600s," Marion said.
Marion's best advice for paying off collections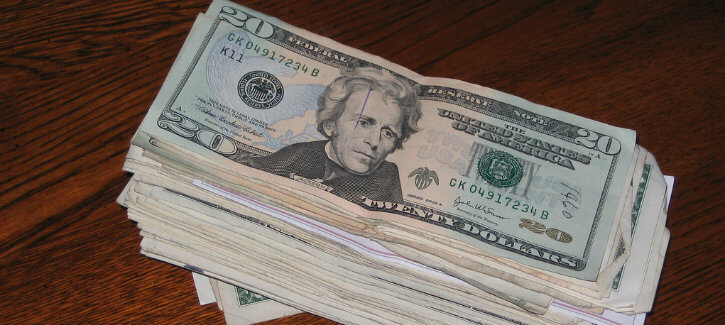 "Just be honest with yourself and the collections agency about what you owe, correcting any errors, of course. What I found is they want to work with you to resolve the debt. I called and I just said I had tough times, that I want to take care of the bill and I offered a payment amount below 50% to settle it. All but one collections agency was willing to negotiate with me."
The best case scenario is to settle for less than the balance owed in exchange for a promise of satisfaction of the debt and removal from your credit report (but keep in mind that the creditor cannot guarantee that the account will be removed from your file).
"I've found that while agencies may agree to remove the debt from your report, they are not obligated to remove it, so always check up on the report 30 days later and dispute any paid debts still listed to try to get them removed."
Check your reports carefully for errors. That's how Marion noticed the duplicate account listing. After paying the original debt, he disputed both the duplicate and the original account listing through the credit bureau and both accounts were removed from his report.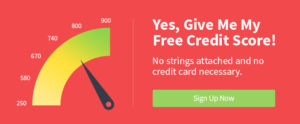 How to keep your score moving upwards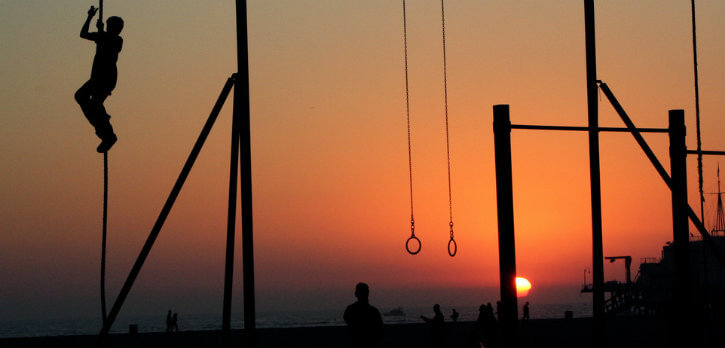 Once Marion got all the collections accounts paid, resolved and removed from his report, his score stalled out in the high 600s.
He learned from several credit score websites including Credit Sesame he would have to attack some of the other factors that affected his credit score.
You can find these on your own Credit Sesame Credit Score Analysis, along with actions you can take to improve.
Marion learned his credit mix and credit utilization had room for improvement, and Credit Sesame's credit card suggestions pointed him toward appropriate secured cards he could use by starting small. Through Credit Sesame, he applied for and received a secured card from Discover and another credit card issuer, both with low limits.
"The best news is that after several months of charges and on-time payments, Discover Card raised my limit and returned my security deposit which has improved my credit usage, raising my score even more."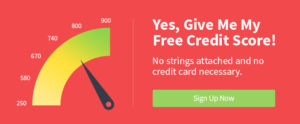 How long does it take to get a higher credit score?
Marion says that his credit score jumped more than 100 points within about 45 days after he began paying off collection accounts, it continued rising up into the 600s once they were all (but one) removed around three and a half months later. Through responsible credit usage on a few new credit cards, his score has continued to climb five or so points every month since then, and is now at 721.
He plans to improve his credit mix down the road as well by applying for an auto loan.
"Your credit score is the ultimate history lesson. But, it's not what you did before that's important. It's what you do going forward to handle your debts responsibly, keep on top of it and watch your credit score rise," Marion said.
Are you inspired by Larry's story and want to get control of your credit situation? Join Credit Sesame today, it's free!
---
Advertiser Disclosure: Many of the offers that appear on this site are from companies from which Credit Sesame receives compensation. This compensation may impact how and where products appear (including, for example, the order in which they appear). Credit Sesame provides a variety of offers, but these offers do not include all financial services companies or all products available.
Credit Sesame is an independent comparison service provider. Reasonable efforts have been made to maintain accurate information throughout our website, mobile apps, and communication methods; however, all information is presented without warranty or guarantee. All images and trademarks are the property of their respective owners.
Editorial Content Disclosure: The editorial content on this page (including, but not limited to, Pros and Cons) is not provided by any credit card issuer. Any opinions, analysis, reviews, or recommendations expressed here are author's alone, not those of any credit card issuer, and have not been reviewed, approved or otherwise endorsed by any credit card issuer.
Provider's Terms: *See the online provider's application for details about terms and conditions. Reasonable efforts have been made to maintain accurate information, however, all information is presented without warranty or guarantee. When you click on the "Apply Now" button, you can review the terms and conditions on the provider's website. Offers are subject to change and the terms displayed may not be available to all consumers.
The information, including rates and fees, presented in this article is believed to be accurate as of the date of the article. Please refer to issuer website and application for the most current information. Verify all terms and conditions of any offer prior to applying.
Responses are not provided or commissioned by the bank advertiser. Responses have not been reviewed, approved or otherwise endorsed by the bank advertiser. It is not the bank advertiser's responsibility to ensure all posts and/or questions are answered.
Reviews: User reviews and responses are not provided, reviewed, approved or otherwise endorsed by the banks, issuers and credit card advertisers. It is not the banks, issuers, and credit card advertiser's responsibility to ensure all posts are answered. The Credit Sesame website star ratings are an average based on contributions from independent users not affiliated with Credit Sesame. Banks, issuers and credit card advertisers are not responsible for star ratings, nor do they endorse or guarantee any posted comments or reviews.
Disclaimer: The article and information provided here is for informational purposes only and is not intended as a substitute for professional advice.
Disclosure: This article reflects examples of one consumers experiences and may not reflect the experience of others.