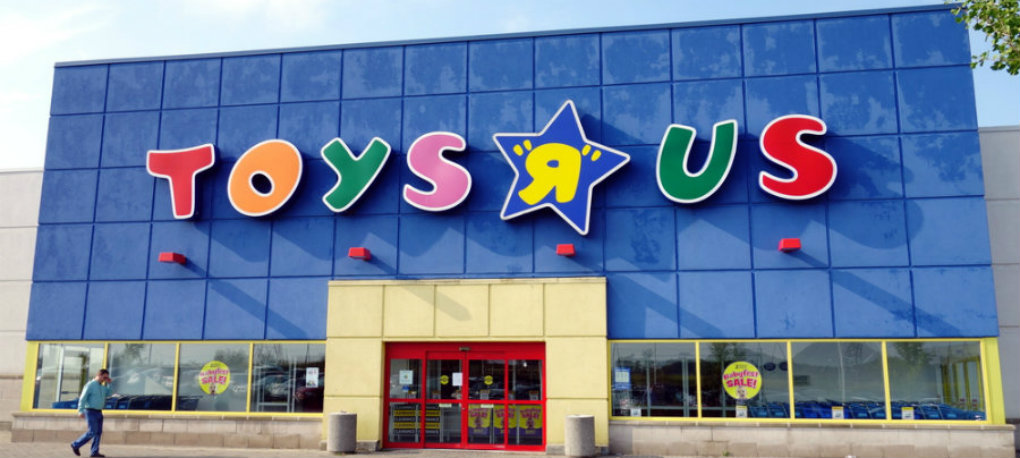 Parents who frequently shop at Toys 'R Us and Babies 'R Us can earn rewards based on the money they spend on goodies for their little ones. This rewards card has its perks and its downsides. The interest rate is rather hefty, but it's possible to rack up a significant amount of rewards.
EDITOR'S NOTE: THE OFFERS MENTIONED IN THIS ARTICLE ARE EXPIRED AND ARE NO LONGER AVAILABLE
Toys 'R Us credit cardholders are automatically enrolled in the "R"Us rewards program, which gives two points for every dollar spent on the card at Toys 'R Us or Babies 'R Us and one point for every $4 spent on the card anywhere else. Applicants can bank points for up to $200 worth of rewards or receive them via email once they earn at least 125 points ($5 reward).
Synchrony Bank issues the Toys 'R Us credit card. Consumers can apply in-store or online and earn a 15% discount on the day they're approved. Before signing up for this store card, understand how the applicable fees and interest rates affect the cost of purchases and how credit scores affect the chances of having an application approved.
APR and other fees on a Toys 'R Us card
The Toys 'R Us credit card has no annual fee. The annual percentage rate (APR) for purchases is 26.99%, with a minimum interest charge of $2.00. The card comes with a fixed APR of 29.99% for cash advances, a 3% transaction fee, and cash advance fees of 4% of the advance amount or $10, whichever amount is greater.
Late payments cost $37 in late payment penalties.
Handling high interest rates on a Toys 'R Us card
This credit card comes with a high purchase APR, which affects you only if you carry a balance on the card from month to month. To illustrate how much you can expect to pay in interest, consider the following example:
Let's say you open this store card and charge $500 in purchases. If you pay only the minimum payment (3% or $25, whichever is greater), you'll need 27 months to pay off the balance, and you'll pay $171.67 in interest! The $500 worth of goods will cost $671.67 in the end, clearly negating any rewards you might earn.
The more a person charges, the higher the APR, and the longer it takes to pay off the balance, the higher the final price tag. To compensate for the high APR, pay the Toys R Us credit card bill in full each month.
Minimum credit score needed for a Toys 'R Us card
To increase the odds of being approved for a Toys 'R Us Credit Card, it's important to have a stable income, an established credit history, and a credit score that meets the bank's minimum requirements. Synchrony Bank, which issues the Toys 'R Us Credit card, often approves applicants with fair to excellent credit scores ranging from 620 to 720 or higher.
Understanding your credit score
Part of keeping on top of your finances involves monitoring your credit report and understanding credit scores. Each of the three credit bureaus (TransUnion, Experian, and Equifax) calculates a credit score based on the information in each of its files about a consumer's lending history. If the information differs among any of the bureaus, the scores they generate will be different. Any credit score is based on the following five factors:
Payment history (35%)
Amount of money owed (30%)
Credit history length (15%)
Types of credit (10%)
Recently opened credit (10%)
The amount owed on credit cards is also known as a utilization ratio. People with higher credit scores have utilization ratios of 10% or lower. To calculate a utilization ratio, add up the balance on all open credit cards. Then go back and add up all of the credit lines available. To calculate the ratio, divide the total balance by the total number of credit lines and multiply that figure by 100. Keeping low balances on credit cards and making payments on time makes a huge impact on a credit score.
Consumers are entitled to get a free copy of their credit report from each of the bureaus once every year. Keeping a keen eye on a credit report helps catch mistakes or inaccuracies early. It also keeps you on top of your credit score to keep finances on stable ground.
This is an example of a credit report and what you would see if you pulled your report.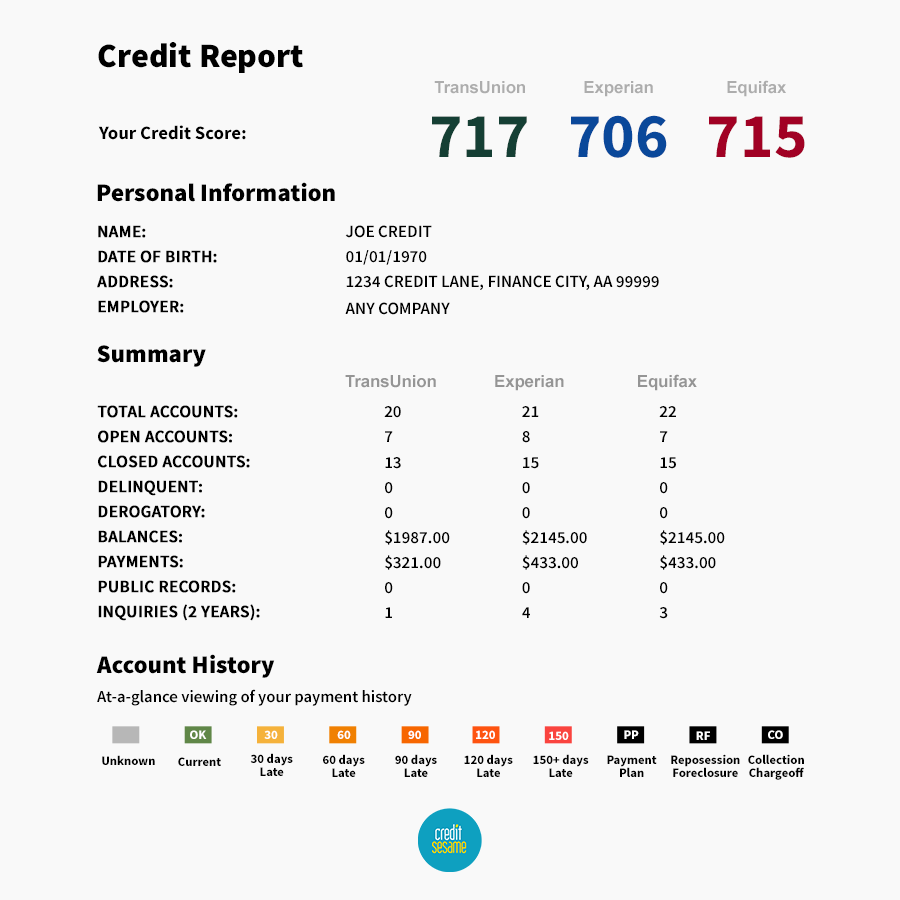 "R"Us rewards
This credit card lets consumers earn rewards when they shop at Toys 'R Us, Babies 'R Us, and everywhere MasterCard® is accepted. To maximize rewards, use this card exclusively for shopping at Toys 'R Us or Babies 'R Us, where you earn two points for every dollar spent. Consumers also earn one point for every $4 spent outside of the store. Every 125 points that a person accumulates gets $5 in "R"Us rewards.
Other benefits of this credit card include access to special promotions, advance notice of sales, and access to Geoffrey's Birthday Club. As a member of Geoffrey's Birthday Club, the applicant's child gets a birthday phone call, special in-store attention including a balloon and a crown, and a special gift and card mailed from Geoffrey (the brand's giraffe character) to the child.
Toys 'R Us credit card account holders are eligible for special financing offers on select purchases (but these don't earn points) and a 15% discount off purchases only on the day that they open the credit card. Although cardholders pay a hefty interest rate, the rewards program makes this an attractive option. Additionally, an applicant may be approved for this card even with a less-than-perfect credit score. This provides a good opportunity to establish a positive credit history with responsible use and on-time payments.
Disclosure: Credit Sesame is an independent comparison service provider. Reasonable efforts have been made to maintain accurate information throughout our website, mobile apps, and communication methods; however, all information is presented without warranty or guarantee. The editorial content on this page is not provided by any credit card issuer. Any opinions, analysis, reviews, or recommendations expressed here are author's alone, not those of any credit card issuer, and have not been reviewed, approved or otherwise endorsed by any credit card issuer. The credit card offers that appear on this site are from credit card companies from which we may receive compensation. This compensation may impact how and where products appear on this site (including, for example, the order in which they appear). This site does not include all credit card companies or all available credit card offers. All images and trademarks are the property of their respective owners.
Responses are not provided or commissioned by the bank advertiser. Responses have not been reviewed, approved or otherwise endorsed by the bank advertiser. It is not the bank advertiser's responsibility to ensure all posts and/or questions are answered.