The better your credit score, the better the financial opportunities that become available to you. If you are concerned about how your poor credit is impacting your choices, let's get to work to improve your score.
Easier said than done, right? If your score needs help, you might not be able to qualify for the credit products that can help you turn things around. We all make mistakes, and sometimes circumstances beyond our control can result in a declining credit standing. (Read more here about what affects your credit score.)
Using tools provided by Credit Sesame, it's possible to find a credit product that may be right for you and that can do you the most good right now in your quest to raise your credit score.
Take advantage of your free member dashboard
A Credit Sesame membership is free and valuable. With no strings attached, you can get a free credit score, updated monthly, and a free credit report card to help you identify the actions you can take to improve your credit.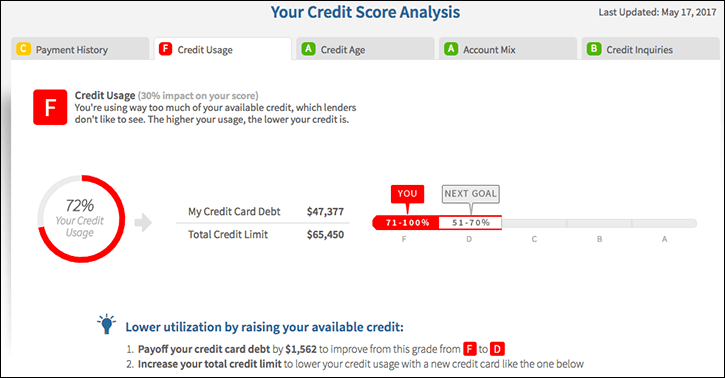 Start at your credit score analysis on the dashboard home page. This may tell you immediately what credit score factors are dragging down your credit score, and what you can do about them.
The most influential factors are payment history and credit usage, so any improvement you make in those areas may have the biggest impact.
Credit Sesame gives you the chance to tackle credit issues in bite-sized chunks rather than huge, overwhelming changes. Your dashboard will clearly show you small, doable actions you can take.

What you need to know about derogatories:
Severe derogatory entries on your credit report like collections, foreclosures, bankruptcies, liens and judgments may have a profound effect on your score (and you'll find them in the Payment History category on your Credit Sesame dashboard). The precise credit score impact of a derogatory entry depends on many aspects of the consumer's credit standing.

If you pay off collection accounts, your score could improve rapidly because FICO® and VantageScore® do not count paid collections against your score.
Foreclosures and bankruptcies may age off your credit report after seven to ten years, depending on the type of filing.
Liens and judgments will show up on your credit report if the creditor accurately reports your identifying information and may remain there indefinitely until satisfied.
Set your sights on the right credit products
When you're rebuilding your credit score, it's important to resist applying for products that you can't qualify for. Your credit score may dip slightly every time you apply for a new credit product. Don't suffer the loss of points over nothing.
One of the advantages of Credit Sesame membership is that the dashboard will show products that may likely be a good match to your credit profile. Credit Sesame does this by analyzing the data of nine million other members, their credit profiles, and the credit products they've successfully applied for. You may be less likely to waste an inquiry when you follow these recommendations.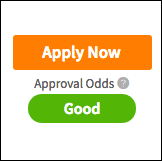 When you click on the "My Recommendations" tab in your navigation, you may see products that can help you improve your credit standing, save money or both. If you need more credit data in your file, you might see a recommendation for a personal loan. If your payment history is spotty, your dashboard might recommend a secured credit card to help you establish a record of on-time payments. If your credit utilization is high, you might see an offer for a credit card so that you can increase your available credit and bring that ratio down.

You can click through to any of the recommended products to get more details about terms and conditions, and to apply. Credit card pages may also show the average credit score of other members who have been approved for the card in the past, the lowest credit score approved, and all the other details related to the card.
Credit Sesame may also show user reviews so that you can get a sense of how others feel about a card.
How a new credit card may help your credit score
Your chances of building good credit can be slim unless you have and use credit products. A cash-only lifestyle is great for the budget but may do little to show potential creditors that you can responsibly handle an account.
A credit card can be one of the most effective ways to build credit. Here's how a credit card can help you:
If you have available credit but don't use it, you may lower (or keep low) your utilization ratio. Adding a new card could allow you to lower the ratio without paying down debt.
When you make purchases and pay your bill you can establish a positive payment history
Each credit account you own can contribute to your average file age
Revolving credit is one ingredient in a healthy credit mix
Many major credit card issuers report to the credit bureaus every 30 days. This means positive payment information can start to add up quickly.
All of these benefits are just as true for secured credit cards as they are for traditional credit cards. If you can't qualify for a traditional card, don't let that deter you from building credit with a card that has a lower threshold for approval. Just be sure that the card you get does, indeed, report to all three major credit bureaus (not all do).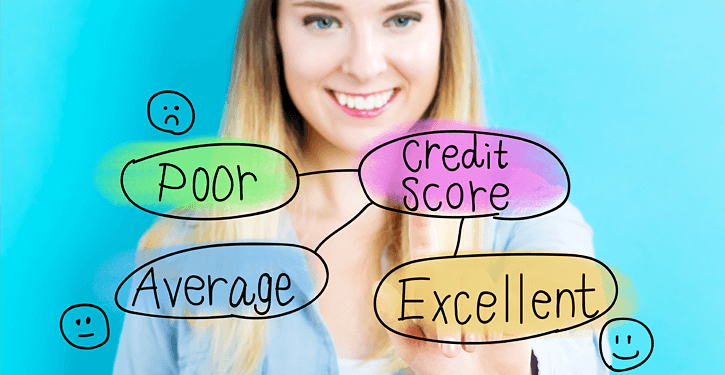 How a personal loan may help your credit score
Every credit product you use can help or hurt your credit standing, depending on how you use the account. If you pay a loan responsibly on time every month, that behavior can be reflected in your score.
A popular loan strategy is to shift some or all of your credit card debt over to an installment loan. An installment loan has a set payment amount for a predefined period of time. You can't add to the debt as you pay the balance down, as you can with credit cards.
You can lower your credit utilization ratio by moving some or all of your revolving (credit card) debt over to your installment loan. Since utilization accounts for 30 percent of your credit score, this shift can result in an immediate and significant improvement in your score.
The trick is to then resist the urge to charge up the cards again.
Review the loan terms, including APR, repayment period, other loan costs and any other terms. Remember, even if you lower your APR, if you stretch a three-year repayment into ten years or twenty years, you might spend more money on interest over the life of the loan.
Credit Sesame is designed to help you
Your Credit Sesame member dashboard is designed to steer you to exactly the information you need to improve your credit standing.


Your personal dashboard will also showcase the products that are a great match for your credit profile and which can best help you reach your credit and financial goals.
All of these tools are free. If you have any questions about navigating your member dashboard, click "Contact Us" at the very top of the screen.