In the middle of these unusual times, we're all doing our best to focus 100% on what's most important: our families, our health, and our basic needs.
Even with everything that is going in our current COVID reality, the fact is that you should not ignore your credit health. Doing so could have long-lasting consequences that impact your financial future.
Check these 5 factors to see if you're at risk for being negatively affected:
1. Are you not able to pay bills on time?
Late or missed payments to creditors hurt in more ways than one: you will more than likely pay a late fee, your interest may increase if payments are 60 days past the due date, the missed payment will eventually be reported to the credit bureaus, and can bring down your credit score.
Why? Because your payment history affects your credit score by 35%. The more late payments you make, the more at risk you are for decreases in your credit score. But if you're suddenly faced with money issues due to COVID-19, the help you need to avoid such a score decrease may just be available.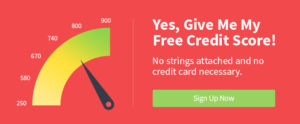 Ask for help
Reach out to your lenders and ask for help in postponing payments owed. Many lenders are now allowing for flexibility due to hardship caused by the current economic climate and are accommodating payment options to help during these difficult times. One potential option is forbearance, which allows you to delay or reduce your loan payments, with contingencies, in the short term. To take advantage of such an accommodation, start by contacting each of your lenders and asking about all of your options.
What about rent? Ask your landlord if you can postpone or skip rent payments, and ask for help in reducing payments where possible. You can make similar requests to your utilities, cable, cell phone, and other service providers.
It's not easy to ask for help, we get it. But many are asking. If you haven't tried yet, you can start reaching out today.
2. Are you carrying a lot of credit card debt?
If you've got high credit card balances, you're not alone. Roughly 6 out of 10 Americans are carrying debt. Carrying increasingly high credit card balances can hurt your credit score. Credit utilization accounts for roughly 30% of your credit score. What can you do to help?
If paying off this debt fast is not an option, you can contact each one of your lenders to see what relief options they provide. Even before COVID-19, some lenders would provide assistance options ranging from deferred payments to changing payment due dates.

Our app

gives you personalized tools like "Getting Help from Your Lenders". This provides you with resources to connect directly with your lenders to request payment relief.

Another way is through a debt management plan, which can help eliminate credit card debt without taking out a loan. This type of plan can consolidate your debt, possibly reduce interest rates, and tailor monthly payments based on your budget.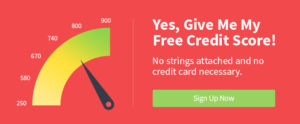 3. Don't have savings?
If so, you're not alone. Estimates show that roughly 4 out of 10 Americans would have difficulty covering a $400 emergency expense. We understand that covering your essential needs is number one, but in times of uncertainty, you want to have an emergency fund or simple savings plan in place. Paying bills on time helps the payment history factor which accounts for about 35% of your credit score.
Think of this as one of your personal finance basics. It could be starting small, but even building a modest savings will help you in the long run.
One solution is the 52-week money challenge. Start by saving $1 in the first week, then keep adding a dollar every week until the end of the year. By then you'll have saved $1378! Or try your own method, but stick with it and see the benefits of building your own savings.
4. Lost your job?
Having the income to cover essential needs is everyone's top priority, and having the money to pay bills on time will help you maintain a better payment history and better overall credit. If you've lost your job or had your hours reduced, there is help available.
Many companies are actually adding jobs during this time. Find out where you can apply if you've either lost your job or need to make more income.
Filing for unemployment is another direct way to have income until you are able to return to work. Contact your state's Department of Labor to get the details on their program.
Stimulus payments resulting from the CARES Act are being distributed by the IRS right now. If you are eligible to receive a payment, consider how you'll use the money. After covering essentials, depending on your financial situation, we recommend these other ways to use the money:
Setting some aside for savings

Creating an

emergency fund

Paying extra on current credit card debt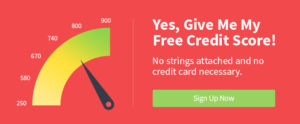 5. Don't know your score?
Did you know that an estimated 20% of credit reports have an error on them or some sort of inaccurate information? Getting your credit score to catch these discrepancies is easy. Monitoring your score over time will help you make sure you're caught up on where you stand.
A credit score is not just a number, it's a measure of your credit-worthiness to potential lenders.
Generally speaking, a higher credit score should result in lower interest rates for any loan or other line of credit, like a new credit card. If your score is lower, you may end up paying higher interest rates.
Bottom line
Knowing if you're at risk and how to manage such risks during these times is vital. Looking for, and asking for help, can provide you the relief you need.
Sign up for Credit Sesame to get regular access to your credit score and tools to manage your financial health, for free! We can help you understand your credit, then show you ways that can help improve your overall financial health. For more information on this or any of our topics, please pop over to our SesameThrive Community, and join the conversation.