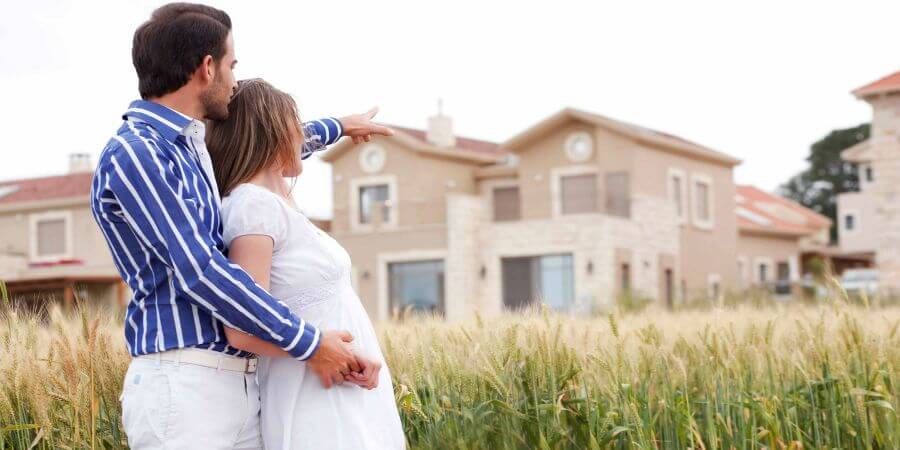 Buying a home is something most dream of doing one day. But, how hard is it really? Your credit score is one of the major factors that lenders will consider when you're applying for a mortgage. Do you know what kind of credit is required to secure a loan? Read on to find out more about the credit requirements for buying a house and to get a better idea of the role your credit plays in getting a mortgage.
What credit score is needed to buy a house?
There are a number of different types of mortgages to choose from when you are trying to buy a house and each one has different requirements, including the minimum credit score necessary. Do you know what's needed for each, and which would be best for you?
The first thing you'll want to do is get a current and accurate picture of where your credit currently stands so you can make informed decisions about your mortgage. To do this, you'll need to check your credit report. The main credit bureaus are required to provide you with a free copy of your credit report annually. As a Credit Sesame member, you can also access your score anytime for free.
How hard is it to buy a house?
There are some minimum score requirements that banks use in order to determine if the applicant is financially able to take on a large mortgage. To understand how firm these requirements are, it's helpful to have a basic understanding of how the mortgage industry works.
Some lenders aren't interested in keeping your mortgage. There are two reasons why your lender may sell your loan to another lender; to free up capital and/or to make money. Lenders who need to free up capital, do so in order to provide loans to other consumers. The other reason is when a lender sells a mortgage they can make money in interest, origination fees, and even selling it for a commission. Your loan being sold is not necessarily a bad thing, but it is something that you, the mortgagee should be aware of. Everyone has different standards for acceptance — after all, they don't want bad mortgages. This is where minimum score requirements come into place.
Here's a quick look at the minimum credit score requirements for the various types of mortgages.
Minimum Credit Score Requirements for Mortgages Types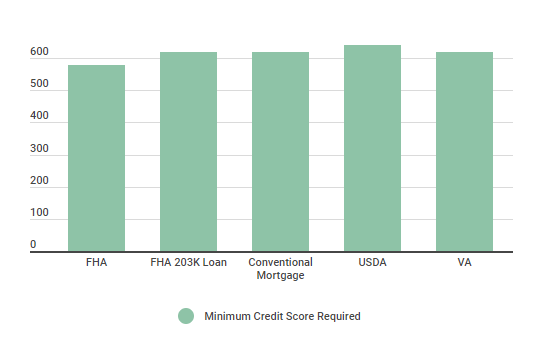 | Mortgage Types | Minimum Credit Score Required |
| --- | --- |
| FHA | 580 and a 3.5% deposit |
| FHA 203K Loan | 620+ |
| Conventional Mortgage | 620+ |
| USDA | 640+ |
| VA | 620+ |
Source: Data found October 8, 2018. The Lenders Network website.What Credit Score is Needed to Buy a House in 2018. Retrieved from https://thelendersnetwork.com/what-credit-score-is-needed-to-buy-house/
Of course, these are just the minimum requirements and don't necessarily mean automatic approval. Let's take a closer look at how many people were denied a mortgage, by credit score range, to give you a better idea of how difficult it can be to qualify for a home loan:
Mortgage Denial Rates
FICO SCORE
Percentage denied $70K Mortgage
Percentage denied $150K
Mortgage

Excellent (800+)
0%
4%
Very Good (750+)
18%
25%
Good (700+)
39%
23%
Fair (650+)
68%
62%
Poor (600+)
81%
86%
Bad (550-)
93%
91%
Source: Credit Sesame surveyed 600 Americans on their FICO Credit Scores and asked them about their experience in applying for mortgages. 100 Credit Sesame members were asked to participate from each of the FICO Credit Score rankings (Excellent, Very Good, Good, Fair, Poor, and Bad). The survey was conducted between August 2016 and August 2017.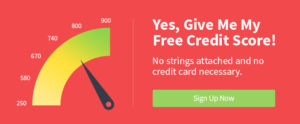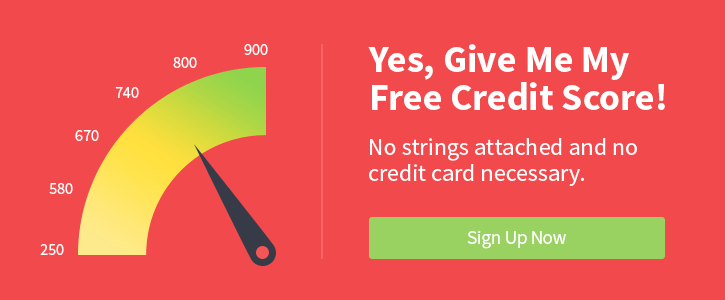 As you can see, the better your credit is, the easier it is to be approved for a mortgage, whether you are seeking $70,000, $150,000, or more. In other words, it pays to do a little work to get your score in shape before applying for a mortgage. The graph above also shows that mortgages aren't just about credit score, because if they were, then there would be no denials for those with excellent credit scores.
Why is knowing what credit score is required to buy a house important?
Credit has become easier than ever to manage, so there are no excuses for not understanding your overall credit picture before starting your home search.
The main benefits include:
you'll be able to understand your credit picture

you'll know if you need to correct errors or rectify identity theft

you'll be able to have a better idea of what kind of financing you'll be able to qualify for

you know how much house you'll be able to buy
As you can see below, checking your credit prior to applying for a mortgage is a critical first step, and one the majority of each generation knew to take in 2017.
Percentage of Home Seekers Who Checked Their Credit Prior to Applying for a Mortgage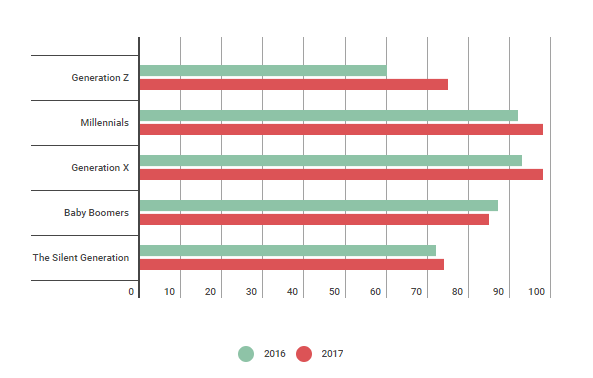 | Generation | 2016 | 2017 |
| --- | --- | --- |
| Generation Z | 60% | 75% |
| Millennials | 92% | 98% |
| Generation X | 93% | 98% |
| Baby Boomers | 87% | 85% |
| The Silent Generation | 72% | 74% |
Source: Credit Sesame surveyed 500 Americans on their credit monitoring habits. 100 Credit Sesame members were asked to participate from each of the generational age ranges (Generation Z, Millennials, Generation X, Baby Boomers, and the Silent Generation). The survey was conducted between August 2015 and August 2017.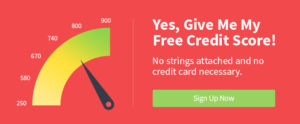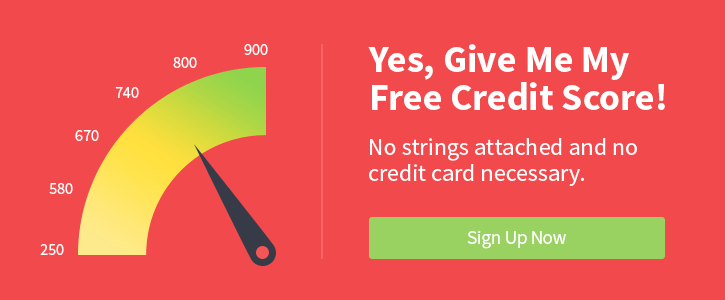 What credit criteria do mortgage lenders use?
While you'd think there would be complicated formulas involved, lenders actually use a pair of simple ratios to determine how much mortgage you qualify for. The first is total monthly housing costs versus total monthly income; the second is your debt-to-income.
There are several factors that contribute to mortgage loans, and each is weighted differently. Take a look at the numbers below:
Factors and Weights in Mortgage Loans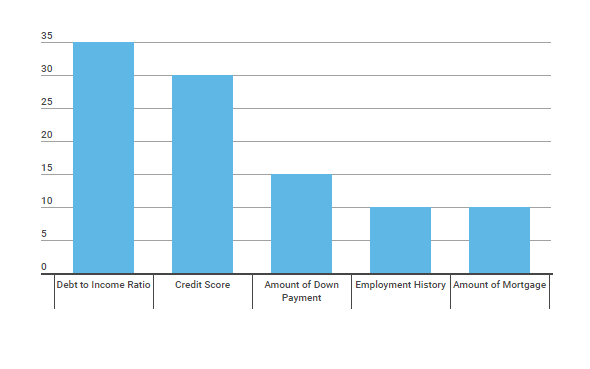 | Factors | Weight |
| --- | --- |
| Debt to Income Ratio | 35% |
| Credit Score | 30% |
| Amount of Down Payment | 15% |
| Employment History | 10% |
| Amount of Mortgage | 10% |
Source:
Data found October 17, 2018. https://www.fico.com/en/newsroom/housing-bubble-inflating-mortgage-lenders-tell-fico-07-08-2014
As you can see, your credit score is the second most important individual factor that goes into your mortgage loan, only below your debt to income ratio. The best thing you can do when applying for a mortgage is to get your credit in shape beforehand which can help if your debt to income is not perfect.
Getting the loan you want
As we've mentioned, the first step to getting the loan you want is to know your current credit standing and what you need in order to qualify. If you already qualify – great. If not, there are steps that you can take to help improve your credit.
We spoke to Credit Sesame member, Mark, to find out more about how he got a mortgage, and why he ultimately chose the type of mortgage that he did. Here's what he had to say:
How Mark got a mortgage with a good credit score
Member Since: 2/15/2017

We interviewed Mark on July 31, 2018. He earns $55,500 a year, is 41 years old and lives in Indianapolis, Ind. He's married with one child and is currently working as a graphic designer.
What is your credit score?
My credit score is 699. I've been monitoring it for the last seven years. I've increased it by about 50 points within that span of time. I made a few poor choices when I first got my credit cards. I used them to visit Europe after I graduated from college. I had no way to pay back what I borrowed. The interest accumulated and I had to close those credit cards which made my credit score take a nosedive.
Did you have any trouble qualifying for a mortgage loan?
I don't know whether shopping around and talking to lenders is classified as 'trouble' or not. It certainly was a lengthy process. We've been saving for years for a down payment on a house and had 20 percent of what we needed to buy our home.
Which mortgage loan did you choose, and why?
We chose a Federal Housing Administration (FHA) insured loan which saved us nearly $160 a month in insurance. We needed a mortgage that would be approved with my low credit score and one that wouldn't pile on the insurance fees and high interest rates. Our mortgage lender explained that an FHA mortgage would suit us best as first-time buyers.
Benefits of learning how to improve your score
Of course, qualifying for the mortgage loan you want isn't the only perk to improving your score. Rather, the advantages of better credit extend far beyond your mortgage. There are the obvious benefits, such as more easily qualifying for loans and better terms and interest rates on those loans. Change doesn't happen overnight, especially good change. Thinking ahead can save you money as well as headaches are you strive to own a home.
As you can see below, especially if your credit is currently Fair, Poor, or Bad, it can take a significant amount of time to get your score to a place where you can qualify for a conventional mortgage loan (as long as 36 months). In other words, even if you're not planning to buy a house in the immediate future, it can still benefit you to put in the work to improve your credit score now — to make it easier to purchase a house in the future.
Average Time to Improve Credit Rankings to Qualify for a Mortgage Loans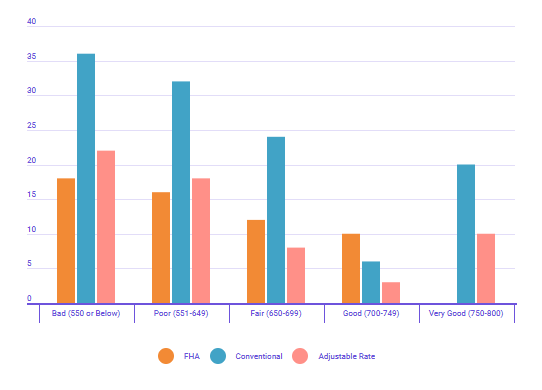 | Credit Ranking | FHA | Conventional | Adjustable Rate |
| --- | --- | --- | --- |
| Bad (550 or Below) | 18 Months | 36 Months | 22 Months |
| Poor (551-649) | 16 Months | 32 Months | 18 Months |
| Fair (650-699) | 12 Months | 24 Months | 8 Months |
| Good (700-749) | High Approval Percentage with +10% Down Payment | 6 Months with +10% Down Payment | 3 Months with +10% Down Payment |
| Very Good (750-800) | High Approval Percentage | High Approval Percentage with 20% Down Payment | High Approval percentage with +10% Down Payment |
Source: Credit Sesame surveyed 500 Americans who had been approved for one of the following mortgage types: Conventional, Jumbo, FHA, Fixed-Rate, or Adjustable-Rate mortgages. There were 25 Credit Sesame members in each of the credit rankings (Excellent, Very Good, Good, and Fair). We asked participants about improving their credit score rankings and the average time it took before they qualified for a FHA, Conventional, or Adjustable-Rate mortgages.The survey was conducted between March 2014 and August 2017
Buying a house certainly isn't easy — and the credit requirements aren't a walk in the park, either. If your credit isn't great, there is definitely some work to be done before you can qualify to buy a home. But don't despair, there are steps you can take to quickly improve your credit score, even in as little as 30 days. And remember that persistence pays off – time, along with smart credit habits, will improve any score so that you, too, can recognize the American dream of home ownership.
Join The Discussion
Become a vital part of the SesameThrive community and share your experiences and insights.
You can trust that we maintain strict editorial integrity in our writing and assessments; however, we receive compensation when you click on links to products from our partners and get approved.
Published December 8, 2015
•
Updated: October 18, 2022
Related Links