As an auditing professional for the federal government, Charron Whitener already knew a few things about numbers.
What she didn't know much about — and what she's spent the last year learning about on her own and implementing in her life — is how to improve her credit score and how important a good score is to making her financial life easier.
By checking her credit score daily on Credit Sesame and learning how credit works, Whitener, 32, has seen her credit score rise 240 points in the past year. The change has allowed her to save more for a down payment on a house and to get better credit terms from lenders.
"Credit Sesame kind of brought it home for me," she says of how a credit score is determined. "A lot of people don't know about it."
Her high living costs led to debt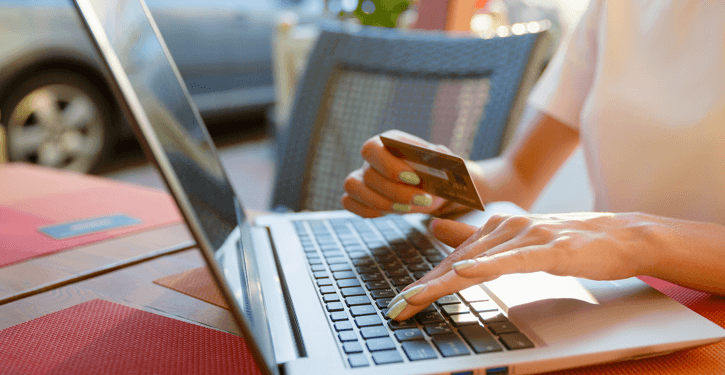 Whitener lived in Washington, D.C. She originally rented a two-bedroom apartment but later downsized to a one-bedroom because the living expenses there were so high.
"Every time I wrote that check, I thought, 'I can't believe how much I'm paying,'" she says.
The high cost of living there sometimes required her to charge basic living expenses on her four credit cards; most of which carried an unpaid balance from month to month.
"I was using [credit] because I had to. It was money I had to use to live," Whitener says.
Not now.
"Before, [my cards] were maxed out. Now I pay them off in full," she says.
While she doesn't want to say exactly what her credit score was then, she says that she didn't understand how credit worked.
Here are what Credit Sesame's average credit score looks like, for members. See how you compare. If you don't know what your score is, be sure to sign up for Credit Sesame and find out!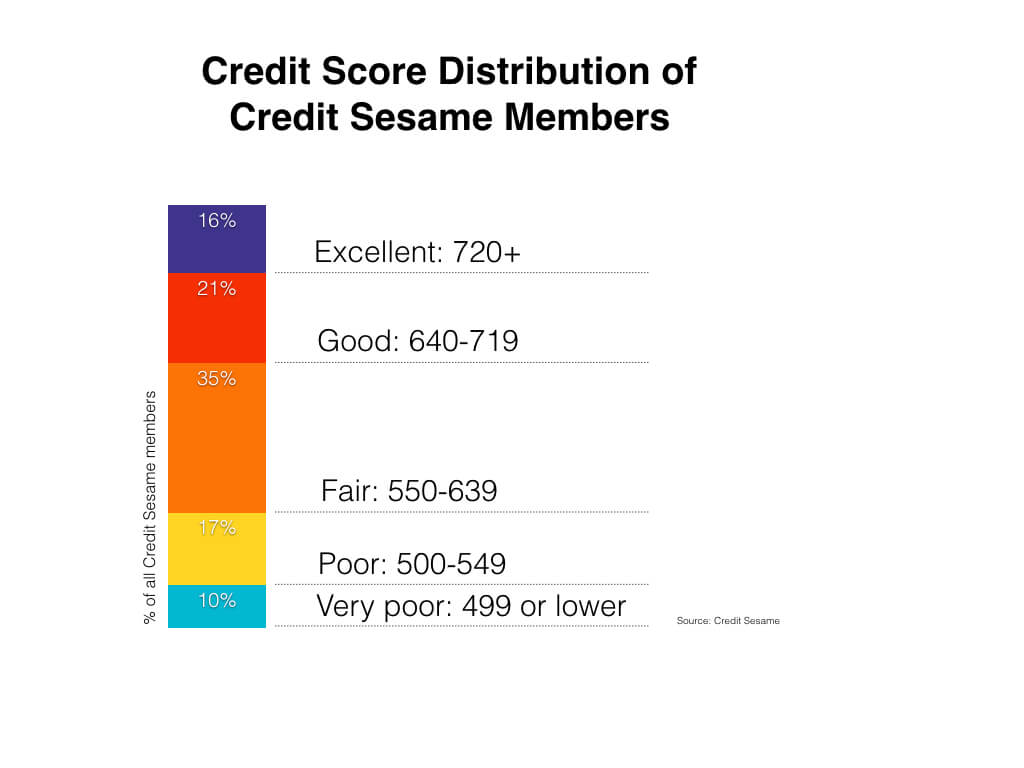 Most of her salary was spent on living expenses and she was unable to save. Whitener knew she had to do something different. Finding a new job in a new area with a lower cost of living was her first step.
She moved to the Dallas area in July 2016, with an auditing job for the federal government.
Among cities in North America ranked by the cost of living index, Washington, D.C. is ranked the seventh most expensive city and Dallas is number 112.
Whitener cut her living expenses in half after moving to Texas. She says of her budget, "It really kicked in gear once I moved here."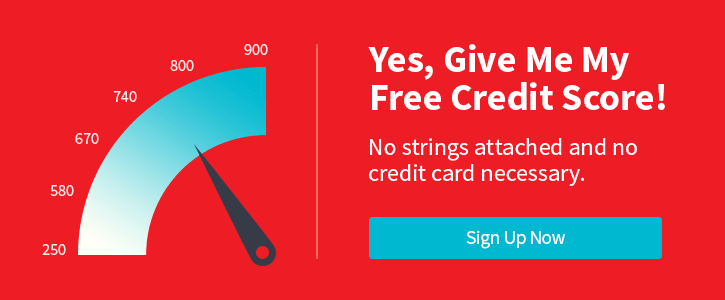 She set financial goals
Whitener set three goals for herself:
Live below her means
Pay off debt
Save money
In early 2016 she started with a basic, free membership at Credit Sesame. About six months ago she upgraded to a premium membership.
"I really decided I wanted to get my life together, and Credit Sesame really helped me do that," she says.
Credit Sesame's tools told Whitener her credit score, compared it to other people in her demographic, and offered suggestions for improvement.
She made a spreadsheet and asked a smart question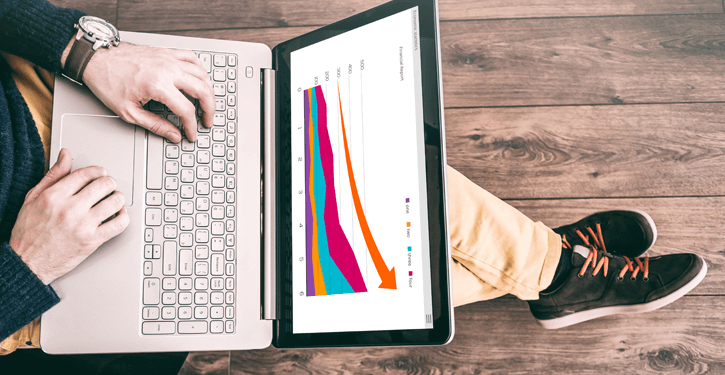 An analyst by trade, Whitener likes working with data and spreadsheets. "If I can do this for work, why can't I do this for myself?" She put all of her bills in a spreadsheet using a Credit Sesame credit report as her reference.
Whitener contacted her creditors and asked what turned out to be a very important question in the context of improving her credit score: When do you report to credit agencies?
The idea was to pay her credit card bills before the reporting date. The report date is usually on or soon after the statement closing date, and long before the payment due date.
The reason this is important is that utilization – the amount you owe in relation to the amount of credit available to you – accounts for a very large portion of your credit score. The best utilization rate is zero. Anything under about 30 percent is usually considered healthy. People with top credit scores tend to use less than 10 percent of their available credit. Once you get to 80 percent, 90 percent or higher, your credit score takes a big hit.
The interesting thing about utilization is that it can hurt you even if pay off your charges every month. Here's how. If you've got a credit card with a $1,000 limit and you charge $900 but don't pay it off until the payment due date, your utilization is reported as 90 percent.
Even if you have multiple cards, don't max out any one of them.
She monitors her credit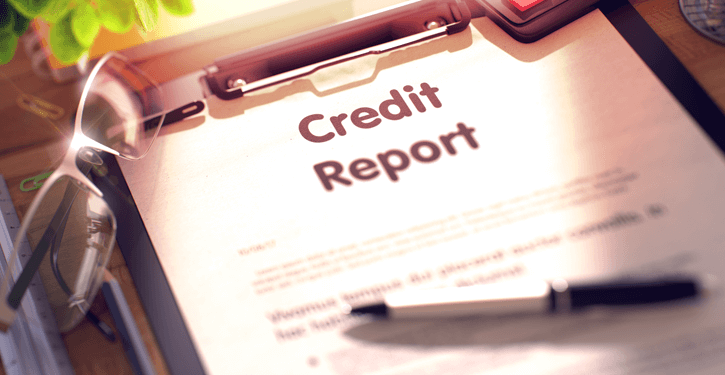 Whitener checks her credit report often on Credit Sesame, looking for small increases and for other ways to improve it.
"It's kind of like a game for me now," she says. "I just kind of see how much I can get the score up there."
While she was focused on credit score improvement, even a two-point increase from one day to the next was enough to motivate her to continue her efforts. "That would make my day and keep me motivated," Whitener says.
She uses other forms of credit
Whitener's work has paid off. Her improved credit score led to more credit card offers (though she's kept her same cards for years and hasn't taken accepted any new offers). Three of her credit card issuers increased her credit line in the past year — without her requesting it.
"That was a first," Whitener says. "Before I had asked them for credit limit increases and they said no. This time I didn't even have to ask."
Credit Sesame helped her learn about other types of credit, such as installment loans, personal loans and rewards credit cards. Whitener took out a small personal loan from her credit union to improve her credit score even more. She put the borrowed funds in a savings account for a down payment on a house. She also saves 15 percent of her income.
Credit-building tips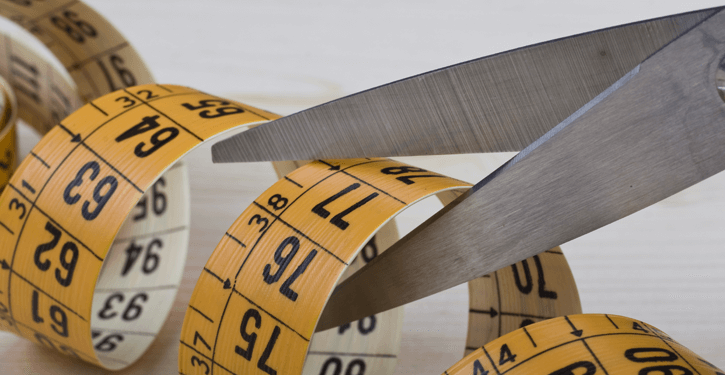 Whitener acknowledges that while achieving great credit is a great accomplishment, the work doesn't stop. "I really feel I can breathe. There's still more room to improve," she says.
She now uses her credit cards less, mainly because her move lowered her living costs, and she makes decisions on a regular basis that help her maintain a great score.
Whitener says that credit-building is a process of educating yourself.
"Having a low credit score is a lack of knowledge and a belief that you can't do it," she says. Improving a credit score can take time, so try to do something to improve it every day. Stay at it, Whitener recommends.
"It's like losing weight," she says. "It's easy to put pounds on, but losing it is much harder."