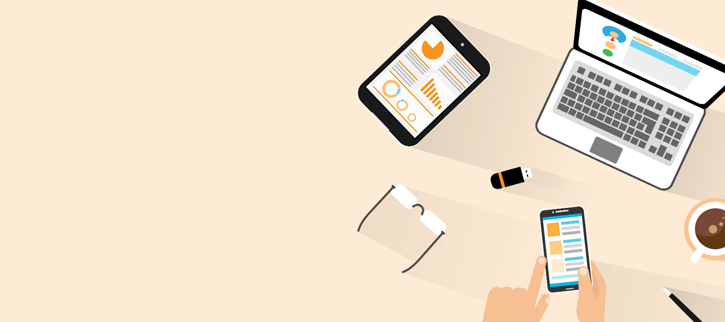 If you're concerned about maintaining good financial health you already know how important your credit score is. After all, lenders and landlords check your credit to decide whether to give you a loan or a place to live; insurance companies use your credit score to set your premiums; even employers are checking credit reports these days as part of the application process.
[Offer: Get Your Free Credit Score Today!]
One thing you may not know is how credit checks affect your credit score. Your FICO score is essentially a pie, divided up into five parts. Inquiries into your credit background make up 10% of the pie. Hard inquiries knock a few points off your score. Soft inquiries do not. Checking your own credit is a soft inquiry. Here's the lowdown on the different types of credit pulls and how they impact your score.
Hard vs. soft inquiries
The Fair Credit Reporting Act dictates who can legally inquire into (view) your credit history. The list includes insurance companies, landlords, utility companies, creditors you want to do business with, creditors you already have an existing debt with (or collectors working on their behalf), prospective employers and law enforcement agencies. You also have the right to give someone who doesn't fall under that umbrella the option to view your report.
Inquiries can either be hard or soft, depending on who's pulling your credit and what they're using it for. When a lender or business obtains a copy of your credit report in response to an application for credit, it results in a hard inquiry. The same goes for collection agencies conducting a skip trace. This means that it shows up on your credit report and is used in part to determine your credit score.
Normally, each new hard inquiry shows up on your report but you get a break if you're shopping around for a mortgage or car loan or you're trying to refinance your student loans. When you're rate shopping, inquiries in those categories that are made during an allowable rate-shopping time frame (30 to 45 days, depending on the loan type) are counted as one for credit scoring purposes, which minimizes the impact to your score.
[Learn More: Credit Repair Reviews]
Soft inquiries occur when a person or company (a prospective employer, for example) checks your credit report as part of a background check. If you're getting a rate quote for a loan, the lender may do a soft inquiry as part of the pre-approval process.
Checking your own credit counts as a soft inquiry, which means you can check it as many times as you like without any risk of hurting your score. In fact, you should check your credit report and score regularly, particularly if you're concerned about identity theft or reporting errors. An unexpected drop in your score, for example, might mean that someone has gotten credit in your name and failed to make payments, or that incorrect information is being reported in connection with one of your credit accounts.
Taking a peek at your own credit can also be a great motivator if you're working on paying down debt. Being able to track positive changes in your score from month to month can give you a mental boost so it's easier to keep chipping away at the balances.
[Learn More: How to Build Credit]
How inquiries affect your score
A soft inquiry doesn't have any effect whatsoever on your credit score. These kinds of inquiries can show up on the version of your credit report that you see but they're not visible to lenders. Soft inquiries don't factor in to your credit score calculation in any way.
Hard inquiries, on the other hand, can linger on your credit report for 24 months. The good news is they only count towards your credit score calculation for the first 12 months. You can register at CreditSesame.com to get a free credit score and see if you have any hard inquiries that may be impacting your credit score.
Even though each inquiry takes less than five points off your score, you shouldn't go crazy with new credit applications. Applying for three or four credit cards or loans within a short span of time could send your score spiraling downward. Not only that, but it sends a signal to lenders that you may be desperate to borrow money, which makes you look like more of a credit risk.
Disputing hard inquiries
If you believe that a person or company has pulled your credit report in violation of the Fair Credit Reporting Act, you have the right to dispute it to try and have it erased from your report. To do so, you'd need to contact the individual or organization who reported the inquiry directly to request that they remove the inquiry.
You can also dispute the inquiry with the credit reporting bureau that's listing it on your credit report. Just be prepared to back up your claim with proof that you didn't authorize the credit check in the first place. Disputing inquiries can be time-consuming but it can help to reverse any damage to your score they may have caused.
Monitor your credit score for free
Checking your credit regularly is a smart move if your goal is maintaining a healthy credit score. The best part is, keeping an eye on your credit doesn't have to cost a thing.
You can monitor, manage and protect your credit and identity — all for free, with CreditSesame.com. Get your truly free credit score monthly, plus free credit monitoring and free identity theft protection – no credit card required, or trial periods. You can also find out how much you can save with a mortgage refinance, low interest credit card or other loan option with Credit Sesame's debt analysis tools.
[Learn More: Improve Your Credit Score]