While it may seem like credit scores are an individual issue, based on a person's situation and financial habits, we wanted to take a look at a larger slice of life to see if any patterns emerge related to credit and the lifestyle factors that contribute to credit scores.
Recently, we examined anonymized Credit Sesame member credit score data from four main areas and compared each city to a nearby city. We pitted Los Angeles credit score data against San Francisco scores, and Brooklyn against New York City (Manhattan).
Here's what we found and what might be behind these patterns:
Los Angeles vs. San Francisco Credit Scores
In the competition between West Coast cities, San Francisco comes out on top with a higher number of consumers with excellent credit than Los Angeles, and higher scores on average. In San Francisco, 38 percent of the population has a credit score of 760+ while only 14 percent enjoy scores at that level in Los Angeles. The average credit score in San Francisco is 708 versus 640 in Los Angeles.
In Los Angeles, 65 percent of consumers have credit scores between 551 and 759. In San Francisco, 54 percent have scores in that range.
When we looked at consumers in the lowest credit score range, 550 or lower, we found nearly 21 percent of the Los Angeles population and only 8 percent in San Francisco.
The amount of student debt is comparable in the two West Coast cities: nearly $40,o00 per person in Los Angeles and about $39,000 per person in San Francisco.
Credit card debt is slightly higher in Los Angeles at $4,131 per person in the household, compared to $3,708 in San Francisco. San Francisco credit card holders fare better on their utilization ratios, though, because credit limits are much higher there, at $22,513 versus Los Angeles' average of $15,626.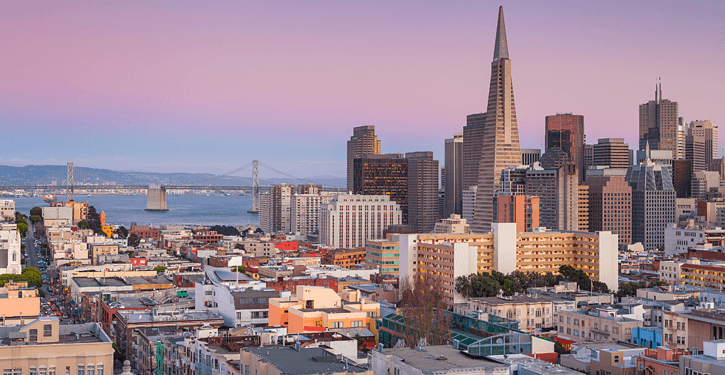 San Francisco is home to a much higher cost of living (rents and home prices) compared to most other American communities. Credit scores in San Francisco are better despite the additional financial cost – probably the result of higher incomes. Income is not a credit score factor, but more money makes it less likely to fall behind on financial obligations or max out credit cards.
Manhattan vs. Brooklyn Credit Scores
In the battle of data between boroughs, Manhattan has a small edge with an average of 668 versus 642 in Brooklyn. A bigger difference is seen in the excellent range: 25 percent of the population in Manhattan has a excellent credit score (760+), compared to just 14 percent of consumers in Brooklyn.
The majority of Brooklyn consumers – 67 percent – are in the mid credit score range, 551-759. In Manhattan, 59 percent fall in this range. When we look at scores of 550 or lower, more Brooklynites – nearly 20 percent – have a score in that range compared to Manhattanites – 16 percent.
Consumers in Manhattan have more student loan and credit card debt than those in Brooklyn. However, Manhattanites have higher credit limits, which partly explains their higher credit scores. A large part of your credit score is based on your debt utilization ratio, or how much debt you carry in relation to the total amount of credit available to you. The best way to use this ratio to your advantage is to have credit but not use it much.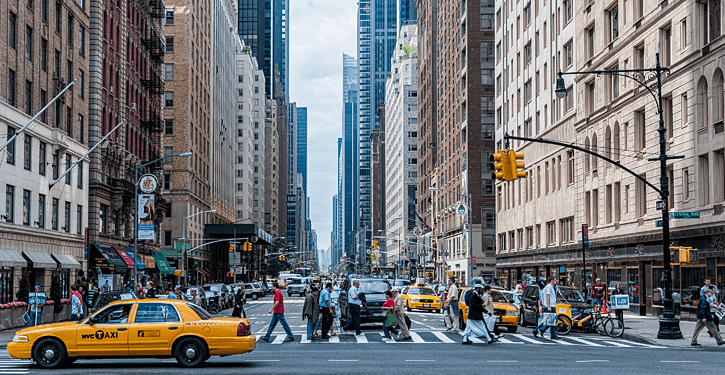 The higher credit limits in Manhattan might also be related to its overall higher incomes, because again, higher incomes may be less likely to lead to financial struggles, late payments and collection accounts.
East Coast vs. West Coast Credit Scores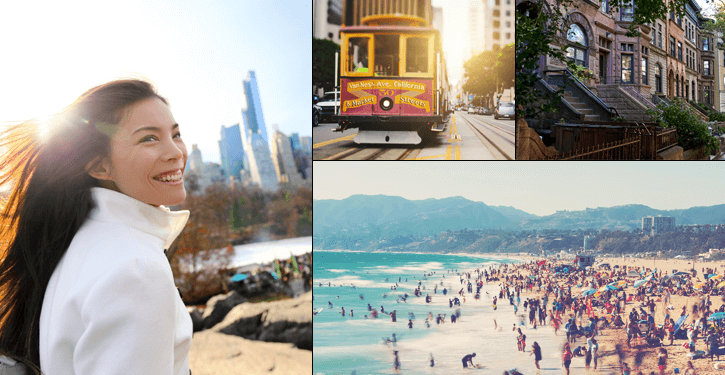 San Francisco comes out on top with an average credit score of 708, followed by Manhattan at 668, Brooklyn at 642, and Los Angeles at 640.
Overall, Americans have slowly and steadily improved their credit ratings over the past decade. That's good news, especially in competitive markets like San Francisco, where the average home buyer needs a credit score of 770 – the highest requirement we know of.
The data from these four major metropolitan areas gives us a glimpse into how lifestyle, economic environments, and the use of credit truly influence each other.
Take a look at our interactive map that shows more credit scores across the country, as well as credit score "gaps," where residents of one city face big differences in their credit scores.