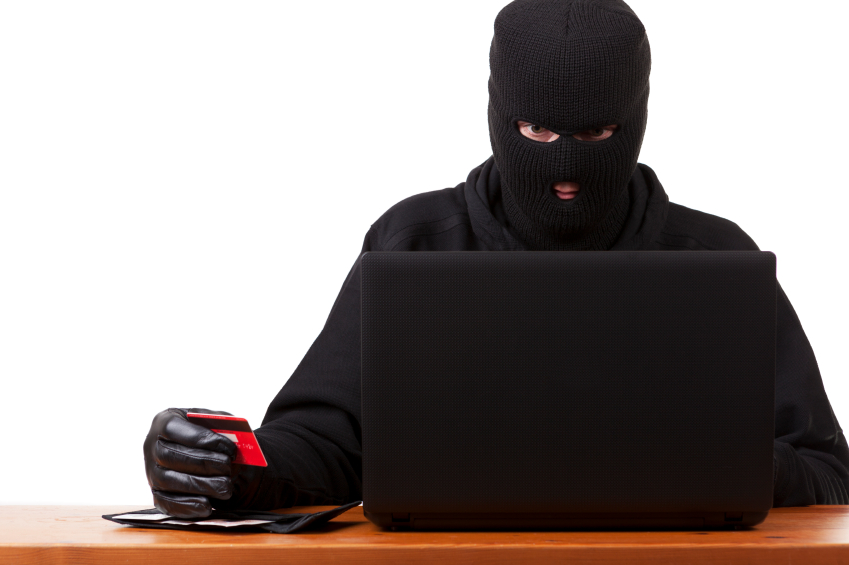 The effects and losses caused by personal identity theft in the U.S. are staggering. Approximately 16.6 million people experienced at least one identity theft incident in 2012 (the most recent data available) and financial losses totaled $24.7 billion. That's an average loss of around $1,500 per victim. Indeed, the overall costs of identity theft to the American economy is estimated to reach $100 billion annually, and the cost globally is easily in the hundreds of billions of dollars.
The phrase "identity theft" covers a wide range of crimes and includes any attempt, successful or not, to misuse another person's existing account, the misuse of personal information to open a new account, and the misuse of personal information for other fraudulent purposes.
Common types of identity theft
The most common type of identity theft is the misuse of an existing account (i.e., use of someone else's credit card), sometimes called identity fraud. In 2012, more than 15 million reports were made of fraudulent use of a credit card or bank account, compared with only about a million reports of fraudulent use of personal information to open a new account, and a million reports of fraudulent use of personal information for some other purpose.
Most victims find out about identity theft when their bank or credit card issuer contacts them to inquire about suspicious activity on the account. At this point, extensive damage may already be done.
The true cost of identity theft
Some cases of identity fraud or identity theft are mild when it comes to financial and emotional consequences. If someone steals your credit card number, you are not liable for any losses from fraudulent use. If someone steals the actual card, your liability is generally limited to $50 ($0 if you report the loss before any fraudulent activity occurs). And the likelihood that you'll even pay the $50 is minimal because most credit card issuers offer zero liability protections on fraudulent charges.
If, however, your debit card number is stolen, your losses could be much greater. Unless you notice and report the theft within the first two days, you could permanently lose the first $500 stolen from your account.  After 60 days, you may be liable for the entire amount.
When your personal information is stolen, a world of criminal possibilities open up. If you are one of those 1.1 million unlucky people whose personal information is used to fraudulently open a new account, massive charges can add up before you ever even become aware of the theft.
The true cost of identity theft is complex and involves much more than the dollars lost. For example, if a thief gains access to your checking account, you may lose, at least temporarily, the money in that bank account. In the meantime, legitimate checks could bounce due to lack of funds. You may have to request a waiver of bounced check fees from each payee individually, with no guarantee of success.
And what price tag goes along with the time and effort the victim must spend repairing the damage? Victims spend an average of 12 hours resolving identity fraud incidents. Is it fair to say that each victim has "lost" at least a dollar amount equal to his or her normal wage for the number of hours spent correcting the problems caused by the fraud?
Victims whose personal information is used to create new accounts could face months or years of clean-up with creditors and the credit reporting agencies. During this time, the victim's credit file and credit score might reflect delinquent accounts or other negative items, and if the timing is especially bad, the issues related to the theft could derail legitimate financial plans, like the purchase of a home. For those victims, the cost in terms of anguish is impossible to quantify.
How much is lost in the end varies from victim to victim.
Why you should care
These statistics should be cause for alarm and action. Without warning, any of us could be the next target of a hacker or thief. The only protection is vigilance and forethought.
Even safe behavior is not enough to prevent fraud – swiping your card at the grocery store could expose your identity in the event of a data breach, and we now know those happen all the time. Thinking about identity theft before it happens is the key to preventing it, or at the very least, minimizing or even eliminating the consequences suffered when it does happen.
It is almost impossible to truly prevent identity theft. Consumers whose personal information may have been compromised can and should place a security freeze on their credit files. Everyone else, whether the victim of fraud in the past or not, should diligently monitor their credit and set up a system of alerts. What type of system depends on the level of effort you're able to contribute personally.
Credit Sesame offers a range of identity protection and credit monitoring services, some free, some paid. Each package offers a different selection of features and benefits. Their free service, which includes your free credit score from Experian and free credit monitoring, also includes free identity theft protection with $50k in free identity theft insurance and access to an identity theft resolution specialist in the event of identity theft.
More on How to Protect Your Identity:
Join The Discussion
Become a vital part of the SesameThrive community and share your experiences and insights.
You can trust that we maintain strict editorial integrity in our writing and assessments; however, we receive compensation when you click on links to products from our partners and get approved.
Published June 19, 2014
•
Updated: August 18, 2020
Related Links