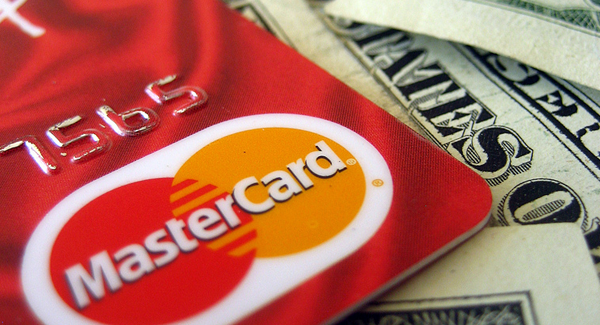 The difference between a good credit score and a bad one can mean thousands of dollars and even impact the ability to get a loan. With that at stake, you'd think the standards of what makes a good score would be pretty clear-cut.
You'd be wrong.
Quick Tip: Not sure how your credit score ranks? Register today to receive your FREE credit score from CreditSesame.com! No credit card is required and your credit score is updated monthly, for free, to help you monitor your credit score and track your improvement progress!
The Bad News about a Good Score
First of all, each credit bureau (Equifax, Experian and TransUnion) may have different information on file for your credit history. This can be due to mistakes, but it's also because lenders are under no obligation to submit your information to any of the bureaus, much less to all three. Because of these variations, even if all of the bureaus used exactly the reporting structure and the same exact scoring system (which they don't), there'd still be differences.
To complicate things even further, on top of the data translations of your credit history, the three bureaus also use a number of different scoring systems.
The FICO score, which was the first credit score developed in the early 50s, was created by FICO (Fair Isaac Corporation). Of all the scores on the market, the FICO score is the most widely used and the most well-known of the scoring systems. Each bureau offers the FICO score but it gets confusing because each bureau has a different name for their version of the score: Equifax has the BEACON score, TransUnion uses EMPIRICA, and Experian uses the Experian/Fair Isaac Risk Model.
Besides that, Experian has also developed VantageScore, a scoring system created in 2009 to compete with FICO as the leading risk score for lenders and to also manufacture more consistency between the scores of the three bureaus.
There are other scores as well. When you are offered a free credit score from a web site, it's worthwhile to know whether or not this is a FICO score, a VantageScore, or even one of the numerous "educational" scores available. You can see how the world of credit scores can be confusing.
With all of the differences and variations, it's the lender who actually determines what they consider to be a good score. And even then, the lender may have their own in-house, custom scoring model – a score only the lender would have access to. It's complicated but that doesn't mean you can't use the scores that are available to get a general idea of where your credit score stands.
The Good News about a Good Score
Despite this utter lack of transparency and almost purposeful obfuscation, guidelines exist as to what is generally considered a good score.
A FICO score can range from 300 (abominable) to 850 (credit master). A VantageScore ranges from 501 (desperately bad) to 990 (credit guru). The perks of having a good or excellent credit score typically mean lower interest rates and ability to qualify for excellent credit credit cards, or good credit credit cards as well as a home mortgage.
FICO: The Good Score
FICO's is by far the most used of the scoring systems out there. As a matter of fact, many people simply refer to a credit score as their FICO score. According to Experian, good credit management is a FICO score 700 or above. About 60 percent of consumers have a FICO score of 700 or more. For many lenders, this score will land you good interest rates and lending terms. Until fairly recently, to receive the best rates and terms, a consumer had to have a score of 720, but as lending practices have become more restrictive, the new "best" is closer to the 750-760 range.
"Probably two or three years ago, a 720 was a pretty good score," said Steve Ely, president of North American Personal Solutions at Equifax. "Today's 760 is what a 720 used to be."
The (Changing) Bottom Line
While the guidelines can give you some idea as to how close you are to a "good" credit score, the only person who can tell you for certain whether or not you qualify for the best rates is your lender. Don't be afraid to ask.