(Image by McKayla, via Flickr.com)
As a mother of five, I have purchased more than my share of diapers, wipes, and infant accessories. I've learned a thing or two about what items are a "need" and which are more of a want. Surprisingly, I have also found that children really need less at birth than what we estimate. Here are a few of the more actionable tips for keeping your newborn costs to a minimum.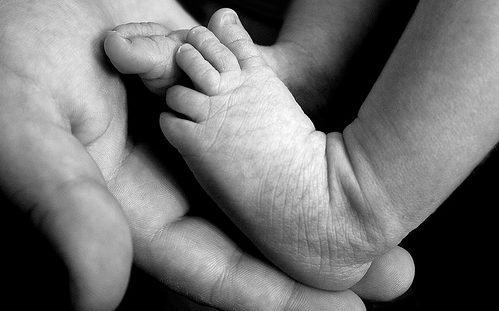 (Image by Aldo Risolvo, via Flickr.com)
Remember Their Size
Swings, bassinets, rockers, gliders, and 1 million other "must have" items will likely clutter up your baby gear wish list, and — let's face it — the window shopping is a form of adorable entertainment. Before you go grabbing one of each, however, understand that most tiny babies are too young for things like highchairs, backpack carriers, and anything but the smallest wardrobe pieces. Save yourself a bundle during that first 30 days, and get just what your tiny tot will truly use. In other words, newborn diapers, wipes, feeding essentials, and a simple layette set. You can always grab what you need as they grow.
(Image by Paolo Marconi, via Flickr.com)
Get Real About Gear
Every baby looks cute in that $150 vibrating swing; not every baby, however, will enjoy sitting in the same swing. Of my five children, only two enjoyed things like bouncers, rockers, and automated swing machines. The rest of my brood insisted on being held or rocked in an infant sling. Until you get to know your babies tastes and needs, you may be better off trying out a friend's equipment before plunking down dollars of your own. While used items may not always be the safest or most sanitary, you can probably get by with borrowing an item for a day or two, at least until you figure out if the investment of a new product is worthwhile.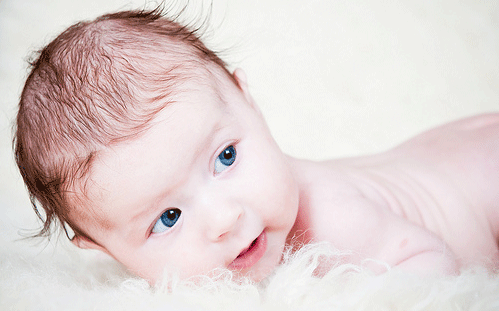 (Image by Seriu Bacioiu, via Flickr.com)
Take Trends Lightly
Baby products are a booming business, and as more focus gets shifted to the environment, natural health, and attachment parenting, new products will constantly clamor for your attention. I was certain with my third child that cloth diapers made sense; a busted plumbing system and frequent trips to the laundromat, however, put that wish on the back burner. Luckily, I only purchased a few high-end cloth diapering products as a trial arrangement that didn't set me back too much. Any time you look to try a new parenting style that requires a significant investment of product, go slow until you get your bearings and are positive that the switch will work for you.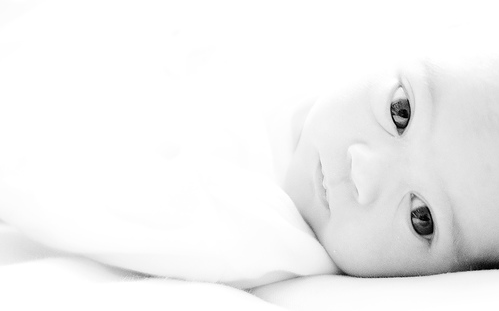 (Image by Paul Goyette, via Flickr.com)
Do Things Better
I have never admittedly been much of a couponer, but when I do try to clip and save, I try to do it well. If you are already employing basic saving strategies in your household, such as manufacturer's coupons, try to bring the baby budget into the fold. While there won't always be an opportunity to buy on sale or with savings vouchers, most items that you will use every month (like diapers or formula) have a huge potential for you to save a few pennies.  I am a faithful believer in the value of time, however, so if you are not already doing these things, it may not be worth a major shift in your regimen to start. (The brand of diapers that I was loyal to with most of my children, for example, never offered coupons. I was more than happy to pay full price for the assurance that my kids would stay dry and rash-free.)
Just as there is no one way to raise a child, there will never be a one-size-fits-all approach to budgeting for baby.  Keep in mind that most projections of how much it costs to raise a child are grossly exaggerated and will vary by geographic area, lifestyle, and the size of your family.