Student loan debt is so common that most students think it is inevitable, just part and parcel of the college experience. The U.S. has more than 44 million borrowers with $1.3 trillion in student loan debt.
While student debt varies per student and degree choice, the average student in the Class of 2016 owes $37,172. When I started my college journey, my family did not have enough money to send me to college, and I was earning minimum wage at a part-time job. When I checked my financial aid package, I was offered a $40,000 student loan.
"Take that loan and pay off your car," my mom said. I almost accepted that loan, thinking how much easier that money would have made my financial life at the time.
I did not take the loan and eventually graduated debt free. Here's how.
I Took Advantage of Community College
Community colleges suffer from a certain "less-than" stigma that kept many of my friends from attending. For me, community college was a key factor that allowed me to graduate with a bachelor's degree in three years rather than four. It also saved me approximately $15,000.
I was enrolled at two local community colleges simultaneously so that I could take more than the maximum 18-unit course load. I was also enrolled in community college online courses while a junior at my state's university. Many community college classes transferred over to fulfill my university's degree requirements, but at one-third of the price.
I Got Creative to Save 90% on Textbooks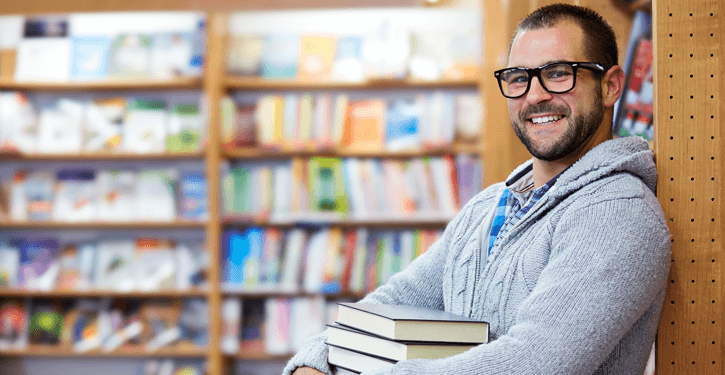 CollegeBoard estimates that undergraduate students pay around $1,250 for books and supplies each year. Expensive textbooks were not in my budget, so I got creative with how I picked out classes and books.
First, if I could choose an English class over another type of class to fulfill my general education requirements, I did so. Many English classes rely on classic books rather than textbooks, which are more affordable and easier to find used or at the library. I also checked the class book list before classes began so I could drop the class if the costs were too high.
I once enrolled in a class whose teacher created the required textbook. Students could only buy it through her, for a cool $150. I dropped that class and replaced it with another choice.
Many times, you can purchase older editions of the textbook to save more than 70 percent off the new book sticker price. Textbook creators update their books frequently, but the changes can be minor. Ask the professor if an older edition of the text would work with the class.
I Lived at Home
The choice to live at home with my parents while attending college meant sacrifices, but it also meant I did not have to pay room and board. I missed out on Greek life and having roommates, and I also had to drive an hour to and from school.
At the time, those sacrifices were painful. Now that I don't have to worry about student loan debt on top of all of life's other troubles, I can say that it was worth it.
If your parents are hard to live with, try staying with another family member or family friend. Exchange services, such as running errands, cooking meals, babysitting or lawn work for a free room.
I Applied for Many Scholarships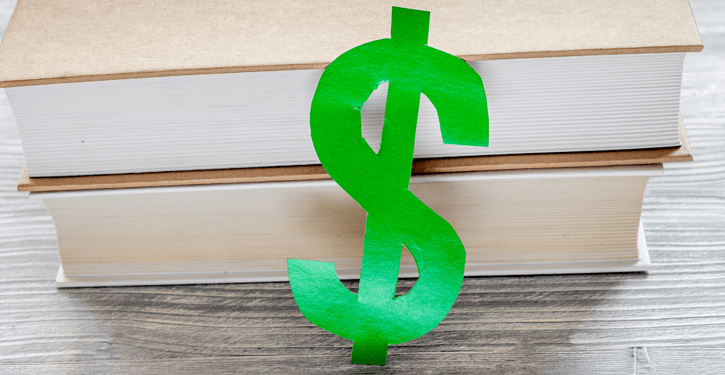 When it comes to scholarships, it seems there are the select few who win a lot of money, and others who apply for hundreds of scholarships but never see a dime. I related more with the latter. I wasn't athletic, an exceptional student or diverse in any way, yet I was still able to win $2,500 in scholarships.
Every little bit of scholarship money helps, and you should continue to apply for scholarships after you start college. Different scholarships and programs are available for all years of college.
I Avoided Eating Out
Many college students rely on fast food and pizza delivery to eat while balancing a busy schedule. Eating out is a huge money vacuum, and you will ultimately save more time and money by hitting up the grocery store than the local café or university cafeteria.
I worked at Starbucks from 4 a.m. until 8:30 a.m. and would use my free drink perks to make protein shakes at the start and end of my shift. This was enough to get me through my work shift and half of my classes. I then packed snacks and cheap, portable meals (think tuna packages and instant oatmeal packets).  At the time, my local El Pollo Loco always printed $1 off $1 coupons on the back of their receipt (for filling out a survey). I would fill out the survey and redeem the coupon for a $0.37 BRC and load it up with free salsa.
Many universities also have free social events that offer free food. Seek out these events and don't be too prideful to eat dinner with family members several times a week. Remember, this is only a short time in life, and you can enjoy sushi dinners once you have a full-time job.
I Carpooled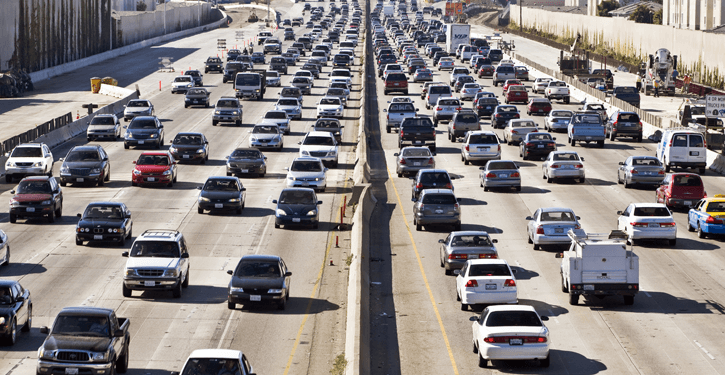 I was able to carpool with different people on different days of the week. Carpooling meant that I had to stay later than usual since my carpool friends' classes were in the evening. This tactic helped me save money on gas and parking passes, as well as time on the crowded Los Angeles freeways. I spent that time writing papers in the computer lab, working freelance writing side gigs and reading borrowed textbooks in the library.
What I Wish I Had Done
I lived my college years as frugally as I knew how. Now that I am better versed in personal finance, I see two areas that I could have changed to make life easier.
Loan refinance
First, my car loan has a 6.50% interest rate. While the monthly payment was reasonable, I wish I had known how to refinance my auto loan to decrease my monthly payment even more. An interest rate that had saved me just $10 a month would have saved me more than $1,700 over the course of the loan.
When you log in to your Credit Sesame profile, you can instantly see how your current auto loan compares to other loans available. Click the Loans tab, and then Auto Loan to see your current loan terms and offers that might save you money.
Credit score
As a college student, I also wish I knew how to build up my credit. My credit score was a mysterious number, and I feared credit card debt. During my college years, I applied for any card I could get, which happened to be two store cards. I forgot to make a payment on one, which hurt my credit. The other card had such a high rate that it took several months to pay off a $350 debt on my small budget.
If I had access to a tool like Credit Sesame, then I would have known to take action on the one late payment. I didn't realize the effect it had on my score until two years after graduation when I applied for a mortgage.
I would have also applied for credit cards with better rewards and interest rates than the store card I had.
Student loan debt is not inevitable
Sometimes student loan debt is unavoidable, and the frugal tips I used might not work for everyone. When you need to use student loans to fund your degree, borrow the least amount possible and make payments, even small ones, while you are still in school.
One of my carpool friends took out a hefty student loan because she needed a laptop and money for books and gas. It seemed like a worthwhile investment at the time, but now that graduation has passed, and she is stuck with the bill, she wishes she hadn't spent so much borrowed money.