I moved to San Francisco four years ago, and I'm fairly certain I won't last another two. Not only are there few places to put roots down, but the Bay Area is hell bent on setting world records for the cost of living. I'll save you the stats and figures, but residents and natives alike use the scorching financial climate as both a complaint and a bragging right—recite your polemic one minute, boast about survival the next.
Before the city spits me out, I'd like to have some free will in choosing my next, more affordable destination. The criteria for my future home are not stringent: Spanish-speaking, soccer-crazy. Europe was out, since the only country that fits those two prerequisites, Spain, has an economy in the dumps.
Then I met up my college roommate for drinks. A future businessman, he just finished a two-year stint in Barcelona getting his MBA at IESE Business School. Apparently, the economy is doing better, and the Catalonia secessionists haven't wreaked political havoc. But the real standout statistic was his rent. For him, Stefan Bolea, and his girlfriend, Annie Tang, to lease a roughly 600 square foot apartment (the same size place my girlfriend and I rent in SF) that was 25 minutes from downtown by train was €675 ($754).
Upon that discovery, I refocused from South America to Spain, and pressed my roommate on the details of his financial life in Barcelona.
To start, here were my roommate's half of the couple's monthly costs in Barcelona (NOTE: All values are calculated on the exchange rate for early August 2016: 1 Euro to 1.11 USD):
Rent: $377
Groceries: $145
Internet: $13
Utilities (electricity/water): $56
Laundry: – N/A (he washed his clothes, don't worry)
Healthcare: $78
Commuter Costs: $48
Cell Phone: $13
Total Monthly Expenses: $730 ($8,760 annual)
Now, let's take a closer look at some of the larger costs. If you're thinking of making a similar move, or are just plain curious, take a look at some of the surprising differences in the cost of living in one country vs. another.
Rent for a one-bedroom apartment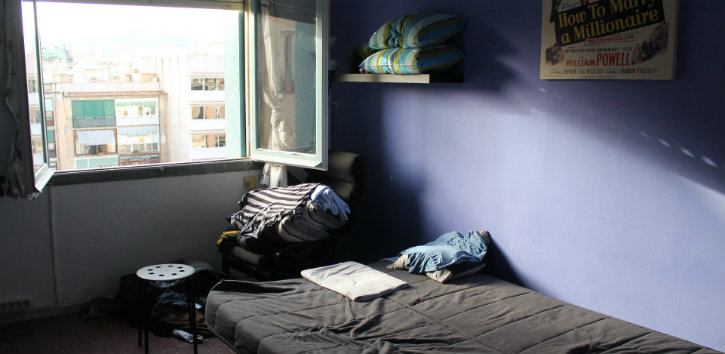 The median price of a one-bedroom in San Francisco as of July 2016 was $3,510, according to Zumper. In Barcelona, the average price was 16.1 euros/m2, based on data from English-friendly rental site Idealista. So, a 600 square foot apartment will cost about €900, which converts to a little over $1,000 in Barcelona.
Rents in Barcelona have been on an upward trajectory since 2014, with July 2016 prices hitting a record high. When Bolea and Tang signed their lease in August 2014, the average price for a 600 square foot flat was €655 ($731).
Tip: Haggle for rent. "We negotiated the price a bit and got it down from around €700 to €675," Bolea recalled.
That ability to haggle is good news, because Barcelona, unlike San Francisco, hasn't had rent control for decades. In San Francisco, any residential buildings erected in 1978 or earlier are rent controlled. In Barcelona, rent control, or "renta antigua," only covers leases signed from 1964-1985 and was implemented due to a housing shortage and low incomes, explained Mark Stücklin, who runs Spanish Property Insight.
The cost of groceries, roughly $111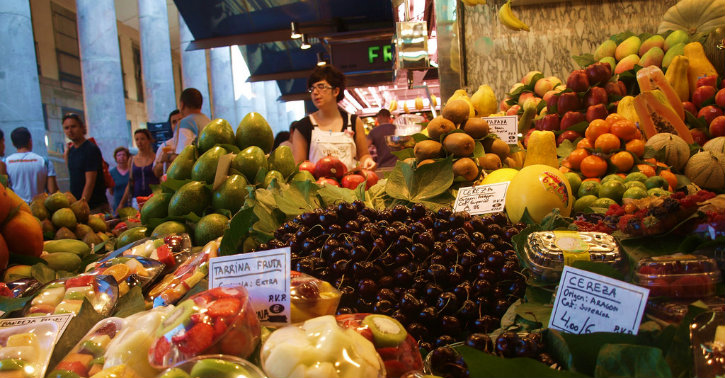 Like California, "Barcelona locally grows most of its own produce and has plenty of cheaper stores in addition to supermarkets," said Tang. Jessica B., an expat who blogs by the name Barcelona Blonde, said her monthly grocery expenses never exceed €100 ($111).
In addition, according to Expatistan—a user-sourced website for comparing cost of living in different cities around the world—every grocery charted in San Francisco is between 22% (1 quart of whole fat milk) and 261% more (2 pounds of tomatoes) more than in Barcelona. Plus, in lieu of catered lunches, companies provide employees cards like these for restaurant discounts.
Utilities: Water is not covered in Barcelona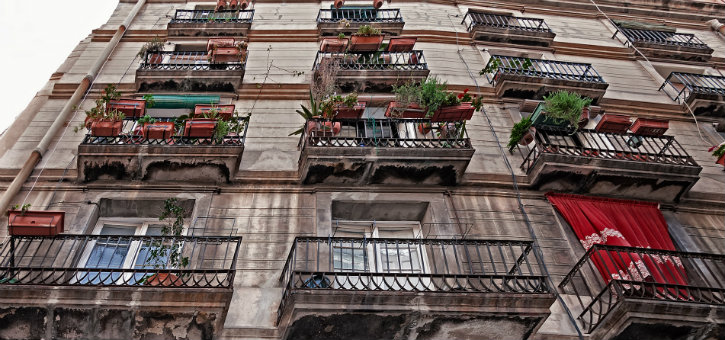 In San Francisco, it's common for tenants to cover electricity and gas (water and recology—San Francisco's fancy word for garbage—are then covered by the landlord). In Spain, Bolea and Tang covered electricity and water to the tune of €100 ($111) per month.
Since San Francisco and Barcelona are temperate climates, water usage drives up costs more than heat. Expatistan echoes the burden: Utilities are the only vertical they chart that is more expensive in Barcelona than San Francisco.
Laundry: You'll have to live without a dryer
In San Francisco, having a washer and a dryer in a rental is about as rare as a snowstorm. In Barcelona, most rentals come equipped with a washing machine, and the people of Catalonia have learned to do without dryers (clotheslines work just fine).
To schlep dirty duds to a Laundromat in San Francisco can cost $30 per month. Not to mention Expatistan states that laundry detergent costs 36% more in San Francisco than Barcelona.
Private healthcare is actually affordable in Barcelona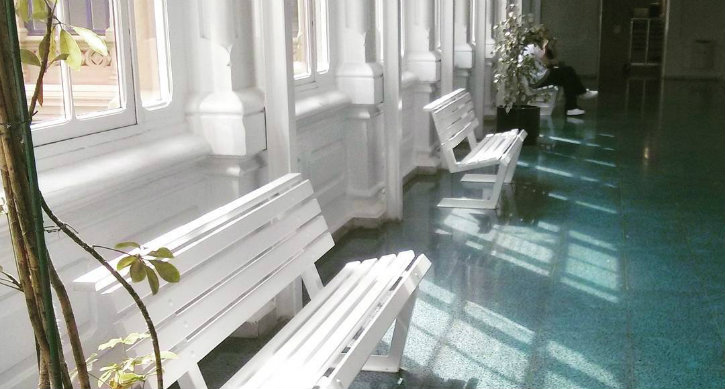 Spain's public healthcare system covers all citizens and taxpayers free of charge. Even as a freelancer, Jessica B. takes advantage of the public system through the taxes she pays.
Nevertheless, private insurance is affordable. Tang paid €33 ($37) per month for a medical plan that included 100% coverage with zero deductibles. Bolea's €70 ($78) plan had the same coverage plus dental and easier access to English-speaking doctors.
"I could make an appointment without having to go through my primary care doctor and avoid the long lines at public facilities," Tang explained.
Medications are also subsidized throughout the country, so a prescription allergy medicine cost her only €4, which is cheaper than over-the-counter drugs, like Clariton, in the States.
"Since private covers everything, I could still walk into any public ER and get treated if need be with no extra charges."
Commuter costs for a monthly metro pass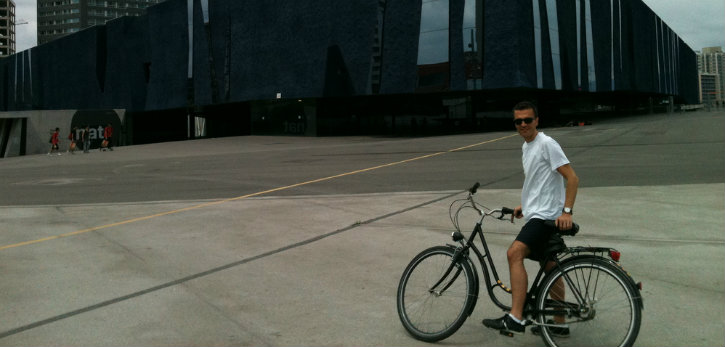 In San Francisco, a public bus, or MUNI, pass that includes unlimited rides costs $70. In Barcelona, a monthly pass cost Bolea €42.5 ($48) and allotted a total of 50 trips. One Barcelona resident I talked with was unaware of subsidized commuter benefits—such as WageWorks—unless an employee lives over 30 or 40km from work.
Another option is Barcelona's bike share program, Bicing, An annual fee of €45 ($50) allows for unlimited rides that don't exceed 30 minutes. The same deal in San Francisco costs $88.
Taxes will be more expensive in Barcelona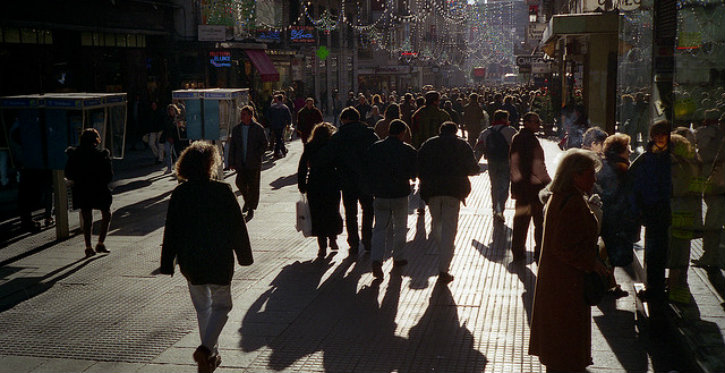 For most people relocating from San Francisco to Barcelona, monthly bills will be cheaper but taxes won't. Spain, like the United States, has a progressive tax system that taxes on both the state (country) and regional level. Unfortunately, Catalonia has some of the highest tax burdens.
For example, someone making $50,000 (€45,000) per year, which is just under the median household income in the U.S., will have a personal income tax of roughly $14,019 (€12,664) in Barcelona. (Disclaimer: We're neither experts on Spain's tax system nor certified accountants).
A San Francisco resident, on the other hand, with the same salary will pay $10,440 in income taxes.
Total savings if I moved to Barcelona
To save you the math (but maybe not the pain) if the average person took the somewhat average American salary of $50,000, then they could, based on Bolea's and Tang's numbers, expect to save over half of his or her paycheck, or about $22,780.
This is an imperfect value. Rent has gone up, a full-time employee will not pay for healthcare, trips and leisure expenses will compound costs, and I assume there are corners of the tax code some accountant will tell me I can write off.
Still, I'll take my chances in Barcelona.
Here's a bit of food for thought: If you were in the market to buy a house anywhere in the world for the cost of $50,000, this is what you'd be able to get.