When you think of a debt payoff plan, you probably imagine tightening your purse strings and taking on side hustles to rake in extra cash.
Social media maven Rachel Pedersen has an entirely different approach. The 27-year-old entrepreneur, who runs her own social media management company and the online training program Social Media University, is aggressively working to pay off her $65,000 of debt within just a few months without drastic changes to her family's lifestyle.
"Making payments every single month for the next 20 or 25 years wasn't something I wanted to do," says Pedersen, whose $65,000 of debt is mainly a combination of student loans and credit card balances. "I figured maybe there's a different way to go about this."
Here's her plan that you can also adopt to help pay off debt and increase your income.
Embrace an Abundance Mentality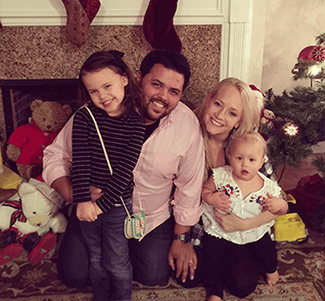 Pedersen has read personal finance books and taken courses to decide how to best tackle her debt. Most of the suggestions she found come from the perspective of scarcity. For instance, live on very little to maximize the number of dollars applied to debt payments.
"I wanted to have an abundance mindset. For instance, every $1,000 you earn can be used to scale your business, and make you $5,000, even $10,000."
Find Ways to Make Your Money Grow As Quickly as Possible
Pedersen landed her first client as a social media manager in November 2015, and within five months left her 9–5 job for good to focus on her business full-time. She boosted her monthly revenue by an astounding 431% within a year. The following August, Pedersen's business hit it first major milestone, netting a whopping 6 figures in revenue.
Pedersen earns anywhere from $20,000–$30,000 a month from clients through her social media management company, and about $10,000 from her online training program.
Reinvest for the Highest Returns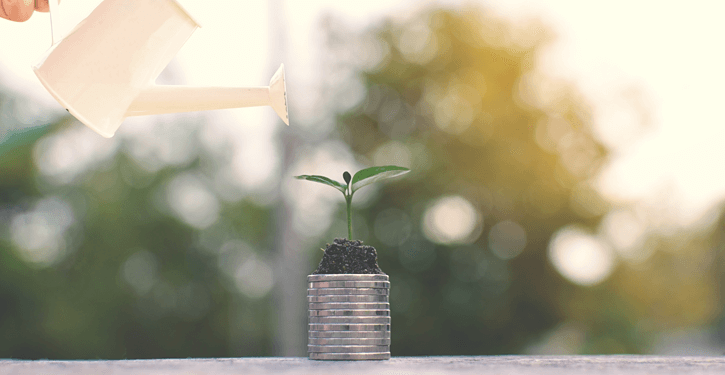 Because her businesses are netting the greatest return, Pedersen focuses most of her resources and money on scaling her business, and reinvests 50–60% of revenue back into her business. She also sees the value of her time and recently brought on her first full-time freelancer.
"A lot of people overlook that what got you here doesn't get you there," points out Pedersen. "I went from an employee/freelancer mindset to the CEO of two different companies that are growing very quickly."
Keep a Close Eye on the ROI
To ensure that every dollar spent yields a return on investment, Pedersen and her husband implement the methodologies detailed in Mike Michalowicz's "Profit First" book. Instead of running her business with the traditional accounting method of "Sales – Expenses = Profits," Pedersen approaches her businesses with the "Sales – Profits = Expenses" outlook.
"I look at every dollar spent to make sure I get a 5:1 or 10:1 return," explains Pedersen. If a strategy doesn't net that return, she scraps it.
Set a Target Date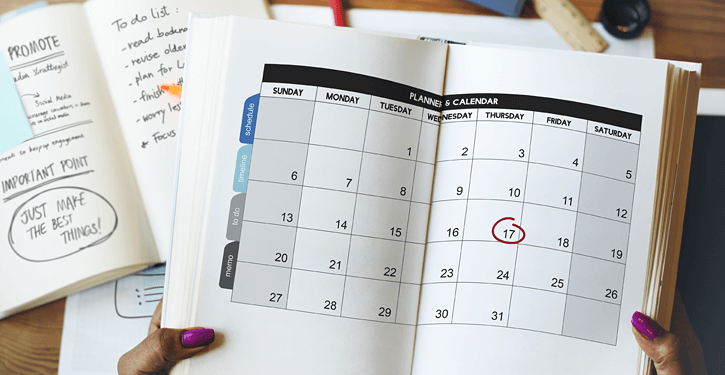 Pedersen's plan is to invest as much as possible into revenue-generating projects for a set amount of time, and then use the additional revenue to pay down debt. By Pedersen's projections, by the end of 2017 she and her husband will be on track to net $100,000 a month from their three businesses. The target date she has set for her debt attack is September, 2017.
Pedersen has already done the legwork to set up a separate account for money that will go toward debt, and is ready to set up automatic transfers as soon as she reaches her target date.
Don't Take on Any More Debt
Because $65,000 of personal debt doesn't feel comfortable to Pedersen, she's is strongly reluctant to take on any business debt. To date she has bootstrapped her businesses, keeping an eye on every dollar spent, and making do without loans.
While she has put a small amount of money into advertising for Social Media University, Pedersen hasn't spent on marketing for her social media management company. All of her clients were found organically – she optimized her LinkedIn profile, building a robust professional network, and received referrals through word-of-mouth.
Maintain Standard of Living
While you aggressively focus on generating income, avoid the temptation to spend it as it comes in. Pedersen and her husband want to buy their dream house, but they decided to wait until their debt is paid off and the five-year lease on their small townhouse is up.
Even though their budget is more forgiving than it used to be – they can afford to enroll their two daughters in extracurricular activities – their standard of living pretty much remains the same.
Help Others Pursue Their Passions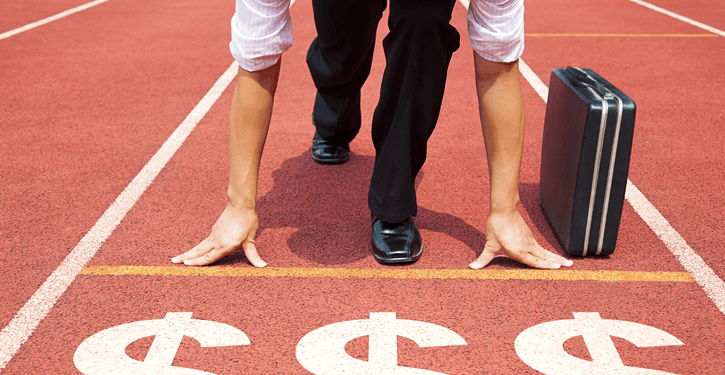 Pedersen's secondary business is an online training program to help fellow social media managers start their own businesses. She currently has 200 students and she fosters collaboration and community through a Facebook Group that has grown to over 5,600 members.
In addition to nurturing her own businesses, Pedersen is helping her husband Poul turn his passion for tennis into a profitable business as well. Their success allowed Poul to quit his well-paying job as a service manager at a car dealership last summer, where he was putting in long hours.
"I really wanted to help my husband build a life that he loved," she explains. "So we started with the question: What are you passionate about? Tennis!"  They are working to develop a social media campaign for his business coaching kids.
Value Life Education over Formal Education
Pedersen and her husband haven't started a college fund for their two daughters, who are 6 and 2, just yet. Instead, Pedersen plans to teach her older daughter how to start a business early, including how debt and profit work. "I feel that teaching her how to be an entrepreneur is more valuable right now that saving for her college education," explains Pedersen.
"My daughters are little spitfires," laughs Pedersen. "They're strong, smart, resilient, and I am starting to see that they have the entrepreneurial gene."
Tips Pedersen has for you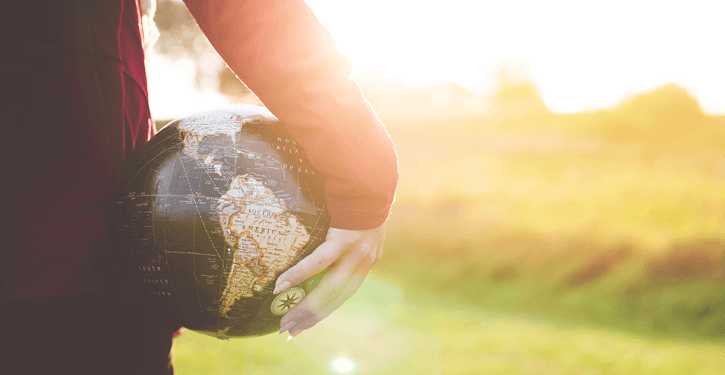 Figure out what you want your life to look like
Before you start a business or take on a side hustle, ask yourself how you envision your future. "That's the core foundation," explains Pedersen. "It's only after you answer that question that you can build your life according to your values."
Learn and use the compound effect
Consistent action is a compounding process: the more you do it, the better your chances of achieving the outcome you want. "Consistent action every single day yields massive results," says Pederson. She attributes her personal success to her unstoppable work effort, day in and day out.
For instance, if you want to build a successful online store, devote time and effort every day to building your business. If you want to be a social media manager like Rachel, dedicate time every day to learning new skills, gaining clients, building your network, or finding collaborative communities made up of people who share similar goals.
The compound effect also extends to your personal finances. The value of an investment account, for example, is in its compound growth over time.
Pedersen focuses her efforts on building her business because the ultimate payoff will allow her to reach personal milestones and live the life she wants. "Paying off our debt will allow me to live with a total feeling of freedom—and to ultimately go after our dreams," says Pedersen. "We want to buy a house, travel the world, and feel confident about taking on new adventures."