Summer is in full swing but it's never too soon to start thinking about the holidays, especially how much you plan to spend. According to the National Retail Federation, in 2016 Americans spent more than $658 billion over the holidays, an increase of four percent over the previous year.
Setting a budget is a great way to keep your spending in check but having a budget is not the same as having the funds. How do people pay for holiday gifts? Last year, Credit Sesame polled holiday shoppers and found that 43% said they'd use cash. Fourteen percent said they'd charge their shopping to a credit card and pay it off over time, or use a credit card to pay for items they couldn't afford.
If you're worried about coming up short over the holidays, a personal loan is an alternative to using plastic. Before you start shopping around for a loan, take a look at the pros and cons of borrowing first.
Personal loan vs. credit card for holiday shopping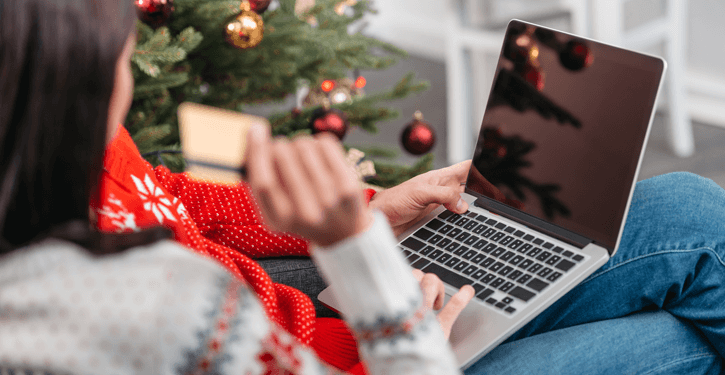 Credit cards do come with some advantages.
If you use a rewards credit card, you could earn points, miles or cash back, depending on the card's rewards program
Some credit cards offer price protection, purchase protection and extended warranty protection on the items you buy with the card
Online shopping portals offer great deals. For the best deals on Black Friday, for example, cruise your card's private mall from the comfort of home to find the deepest discounts
If you're opening a new credit card, you may be able to find a 0% introductory annual percentage rate on purchases to help you buy something big and take several months to pay it off without interest charges
Last, don't forget about the bonus points and miles offered to new customers by many cards – the holidays can be a great time to hit the minimum spending requirement needed for the bonus
Personal loans don't offer rewards or access to an online shopping mall but may be the better choice if you're trying to keep a lid on spending.
If you shop with multiple credit cards, you could easily lose track of spending and blow your budget before you realize it. With a loan, you get a lump sum of cash so you can only spend that amount.
Personal loans typically don't come with a 0% APR but if you've got a good credit score, you may be able to qualify for a low rate (and likely lower than the regular APR that kicks in on the credit card after the intro period ends).
Paying off a loan is easier for many consumers. You will be required to pay a set amount each month over a specific time period. With a credit card, too many people fall into the habit of paying just the minimum due, or of charging the balance back up each time they pay it down. Unless you're very disciplined with your payoff plan, credit card debt can stick around far longer than a loan, inevitably costing far more in interest.
Use Credit Sesame to find the best personal loan for holiday shopping
If you think a personal loan is the way to go, use Credit Sesame to compare options. When you log in, you can view your free credit report card and free credit score right on the home screen.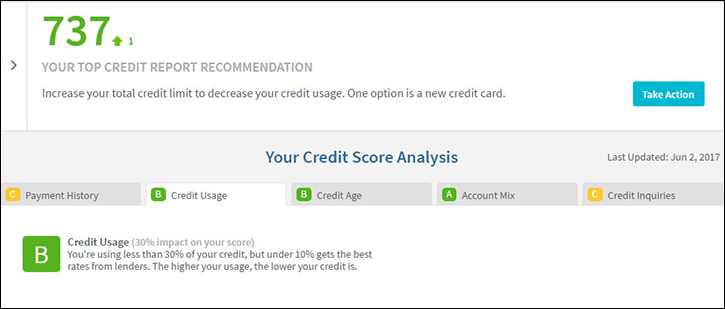 Your credit report card gives you an idea of where your credit stands, and your odds of approval for a personal loan and other credit products. If your grades are lower than you'd like them to be, you can find tips for improving your credit health. For example, if your credit utilization ratio is high, you might see a recommendation to open a new credit card account to bring it down.
After you've checked over your credit score, move on to the next step which is determining how much you might be able to borrow. Click on the Borrowing Power tab to see an estimate, based on your credit profile.

Here's where your own common sense and financial planning comes in.
Just because you can borrow $10,000, $20,000 or more doesn't mean that you should. Remember, a debt must be repaid. Congratulate yourself if you're in a great position to access the financing you need, and then carefully consider your budget and payoff plan. Look at your shopping list to determine how much you need, don't apply to borrow more.
Now look at your loan options. You'll see a tab for Loans, and you can click it to see your personal loan recommendations. Use this tool to narrow down the field, based on how much you want to borrow.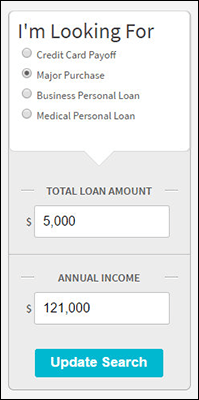 These recommendations are based on your unique credit profile. You'll have to click through individual offers to apply for a loan. Approval isn't guaranteed and the lender will determine your loan terms.
Always think twice about borrowing
A personal loan can help you get through the holidays but it will also affect your finances going forward into the New Year. If you already pay student loans, a car loan, a mortgage or other debts, adding another payment to the mix will put more strain on your wallet.
There's still time to set up a gift savings fund. Also, if you're overwhelmed by the number of people on your list, consider whittling it down, perhaps by doing a Secret Santa swap, so you have fewer gifts to buy, or simply set a smaller budget for each gift. And like your mom always told you, a handmade gift is always appreciated and a great way to save money and avoid a holiday debt hangover.