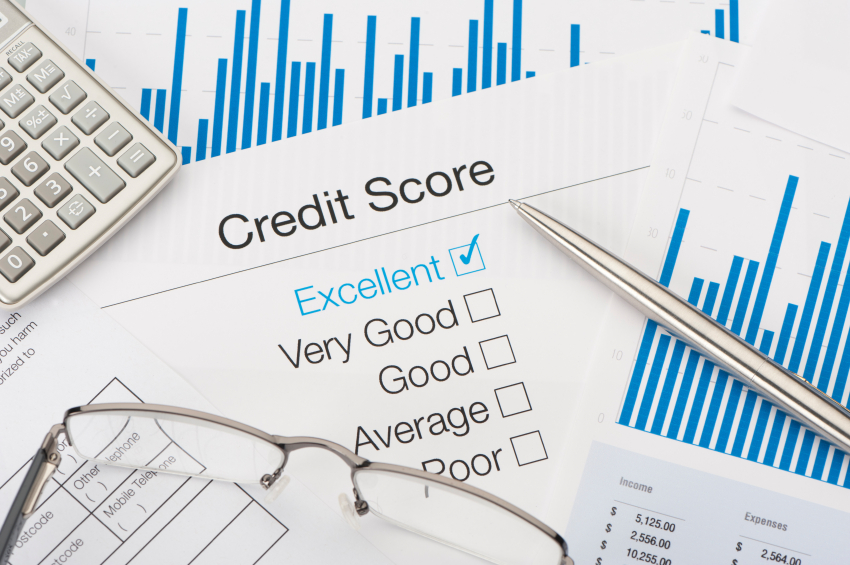 It's the end of the year and you're probably focused on Christmas shopping, New Years Eve plans, and where your family is going to stay when they're in town visiting. But, among all of the holiday chaos it's important to recognize that you may have a few more things to do before year's end to ensure great credit in 2015. So, before the ball drops in Times Square make sure you do the following.
[cta button="text for button" image="http://override-default-image-url" li
We've all had the right to a free copy of our credit reports for more than 10 years now. We can thank a Federal law called the Fair Credit Reporting Act for that one. That law required the creation of AnnualCreditReport.com, which is the one and only source for your Federally mandated freebies. You can claim one, two, or all three of your credit reports once every 12 months from that site.
There are a couple of notes of interest about the AnnualCreditReport.com website. First, the delivery of your credit reports is reactive. That means you have to actually ask for them. They're not going to be sent to you proactively.
Second, your free annual credit report doesn't include a free credit score. There is no law, anywhere, which entitles you to a free credit score. If you want a credit score from AnnualCreditReport.com then you're going to have to pay for it, which makes no sense since when you can get your free credit score once a month from CreditSesame.com.
Sign up for credit monitoring
Fraud and identity theft has been the number one consumer complaint to the Federal Trade Commission for 14 consecutive years and there's nothing to suggest it won't again be the number one complaint for 2014. And while you can't do anything to prevent being targeted by a fraudster,  you can minimize your exposure and risk. Credit reports are almost always ground zero when it comes to identity theft and monitoring your reports isn't a bad idea.
There are many services that monitor your credit reports for a fee. These are often referred to as subscription credit monitoring services and most will run you around $15 per month to monitor all three of your credit reports for changes that could be indicative of fraud or identity theft, like new account openings and changes to your address.
If you're not up for paying to monitor your credit reports you can take advantage of less expensive options. Credit Sesame provides free credit monitoring of your Experian credit report and now includes $50k in free identity theft insurance, too. And, you can always freeze access to your credit reports by placing a security freeze on them. You can learn more about the costs and process of freezing your credit reports here.
Pay off your credit cards (by January 1st) like you do income tax preparation– timely.
If you want to start 2014 with the highest credit scores possible, then you'll want to pay off (or pay down) your credit cards before the end of the year. The most actionable way to significantly improve your credit scores, by far, is by paying down credit card debt. And even if you can't pay them off, you can still improve your credit scores by at least paying them down.
Most consumers wait until they get their credit card statements before they start thinking about paying the bill.  This is normally fine, but for this year-end strategy you're going to want to pay it off online well before you receive your statement in the mail or via email. The amount of credit card debt that shows up on your credit reports is a significant weight dragging down your credit scores.
According to VantageScore Solutions, creator of the VantageScore credit score, the utilization of your credit cards, available credit, and balances is collectively worth some 34% of the points in your VantageScore credit score. And on the FICO scale, your debt burden, which includes credit cards, is worth 30% of the points in your FICO credit score. So, it will help getting out of debt. Regardless of which score you're focusing on, credit card debt is a big deal. The less credit card debt you have, the better your credit scores will be. The goal is to keep your credit card balances to a minimum and your credit scores will reward you for the effort.
10 more credit tips for solid financial footing.
1. Get a fire safe to store your extra cards. So when they're not in your wallet, you know your credit cards are secured safely at home, out of harm's or a burglar's way.
2. Set up bi-monthly mortgage payments instead of only paying once a month. This will reduce the length of your loan and save thousands in interest, too.
3. Start having quarterly meetings with a financial planner. Once a year at tax time seems to be the norm. But meeting quarterly is the best way to stay on top of retirement funds and budgeting. It also helps you identity changes you need to make and better reach financial goals.
4. Make sure you have these five personal financial documents: a will, health care proxy, power of attorney, copy of life insurance policy and financial emergency kit that are all easily accessible in case of family emergency, natural disaster, etc.
5. Remind yourself to review your budget every 7 days. You should review finances at least once a week or every 7 days to make sure your on target for the month, make adjustments and say no to things when you're over budget.
6. Check the balances on your rewards cards. You might have unused benefits that can help fund a spring break getaway, pay for groceries or to treat your loved one to a fancy dinner on New Years Eve.
7. Look into these nine apps that can help you save money.
Expensify – Easily track your spending with this app that allows you to sync your credit cards and bank accounts so you can follow all of your purchases. 
Grocery IQ –This app makes grocery shopping easy and cost-efficient. To assemble your grocery list, scan the barcodes of the products you want at home and the app will generate the list, categorizing the items by food group.
Nest Mobile – Helps you control temperature in your home remotely.
ATM Hunter –This app pinpoints your location and finds nearby ATMs to help you avoid  paying fees or find ATMs with certain features, such as drive-through access, 24-hour service, or wheelchair accessibility.
CodeGreen Energy App –Provides Energy Star ratings for homes.
Light bulb finder –Use this to pick out the best energy-efficient light bulb for you to save money on monthly bills.
GasBuddy – Find locations for the cheapest gas prices around)
iTrade Stock Market Simulator – If you're interested in playing the stock market but aren't sure you're ready to play with real money, this app lets you manage a $100,000 virtual stock portfolio, enabling you to buy and sell stocks using real-time quotes.
Redlaser – An app every shopper should have in their back pocket, this transforms your iPhone's camera into a barcode scanner to make sure you're paying the best price possible. It also notifies you of any available coupons.
8. Stick to saving 10 percent of your salary for retirement. Open a Roth IRA or deposit the money in your 401(K) to pad your nest egg for the future.
9. Think about clipping coupons. Don't forget you can stack a retailer's coupon for on top of already reduced sale prices. Check out sites like CouponCabin.com to find individual and exclusive store offers that you can use on top of already discounted items. Double up to maximize your savings!
10. Start implementing these six ways to get cash into your savings account and have it stay there.
Save all your loose change and deposit it.
Deposit all your rebates and refund checks or any unexpected checks you receive. 
Save 100 percent of your raise by depositing it directly into the savings account.
Sell your junk and deposit the proceeds in an IRA.
Deposit bonus money, don't plan to spend it.
Don't use your ATM card with access to your savings account. That makes it harder to pull out money for impulse purchases.
More on Credit Scores from Credit Expert, John Ulzheimer:
5 Secrets to Earning Great Credit Scores
The High Cost of Having a Bad Credit Score
What's More Important Than Your Credit Score? The Factors Behind It
Ask the Expert: What is Revolving Utilization and What Does It Have to Do With My Credit Score?