App gift ideas brought to you by Credit Sesame.
Apps as gifts this holiday season? Why not? Apps have a quite few advantages over more traditional gifts.
Apps don't need room and you don't have to mail them. Even students in dorms, retirees in RVs and minimalists in tiny homes can enjoy a new app.
Apps can be general-purpose or extremely specific. They can accommodate someone you've recently met or demonstrate how well you know your quirkiest loved one.
Apps come at many price points, including zero, making them great stocking stuffers.
This holiday gift guide details app gift ideas to consider adding to your seasonal shopping for 2022.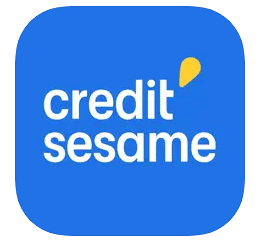 Credit Sesame
Credit Sesame's mobile app combines credit monitoring, credit building and zero-fee banking. The app shares no personal data with third parties and is encrypted for safety. With the app, users can check their credit score, monitor credit usage, bank online for free, get access to their paychecks sooner and and boost their credit scores with Sesame Cash. Credit Sesame's basic account is free and includes all of the above; its premium offerings run $9.95 to $19.95 per month. The app has earned 4.7 stars on Google Play and 4.8 stars on Apple.
Spendee
Spendee is a financial dashboard users keep on their phones. Banking and crypto wallet transactions are automatically imported into Spendee, providing an instant overview of cash flow month by month. Users can set specific budgets for different categories and get alerts if they approach their limits. They can also get a daily allowance to stay on budget. In addition to the free app, there are two premium versions that cost $1.99 and $2.99 per month. Spendee has a 4.6-star rating on Apple and 3.8 stars on Google Play.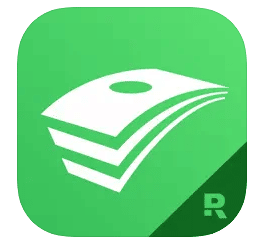 EveryDollar
EveryDollar is a basic budgeting app from Dave Ramsey. Users enter their monthly income and get a customizable template for monthly budgeting. With the free version, consumers manually enter their spending and the app makes sure that they stay on budget. The premium version synchs the budget to bank accounts and credit cards, eliminating manual effort. It costs $79.99 per year or $12.99 per month. EveryDollar has 4.7 stars on Apple and 3.5 on Google Play.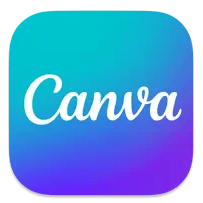 Canva
Canva is a graphic design app that requires no knowledge of design. Using easy drag-and-drop features on any device, create professional-looking images for social media, corporate communication, marketing, promotion and art. Canva includes many templates, a large image library and free workshops. There is a free option, which allows users to create two folders and host 5GB of data. The other two tiers are Canva Pro ($12.99 per month or $119.99 per year), and Canva for Teams ($14.99 per month or $149.90 per year for the first five people). Canva has 3.4 stars on Apple and 4.8 on Google Play.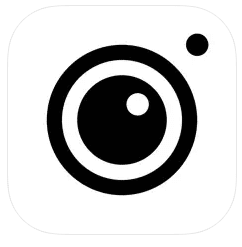 Instasize
Instasize is a photo resizer and editor for videos and photography, especially geared to the needs of social posters. Users can resize and crop photos or videos to fit perfectly on any social platform including Instagram, Snapchat, Pinterest or Twitter. In addition to effortless resizing, Instasize supports hundreds of filters, advanced editing tools and special effects. Instasize's premium subscriptions start at $4.99 per month. The app has a 4.6-star rating on Apple and a 4.4-star rating on Google Play.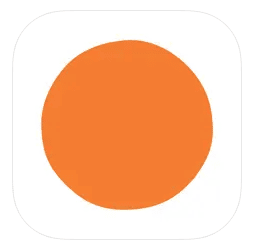 Headspace
Headspace is a guided meditation app designed to help users relieve health issues like anxiety, depression and high blood pressure. The app, founded by a former Buddhist monk, gets high marks for ease of use and results. Multiple studies found improvements in customer well-being, distress, and job strain. The free download grants access to the first level of the basic course, two fitness workouts, several sleep meditations and one sleep cast. Premium membership costs $12.99 per month or $69.99 per year. Headspace has received 4.8 stars from Apple and 4.4 stars from Google Play reviews.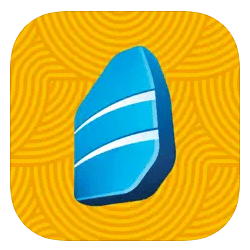 Rosetta Stone
Rosetta Stone is a PC Magazine Editor's Choice and, says the magazine, is "the best premium software for building a foundation in a foreign language. It's excellent for beginners, and it has a ton of additional content for more advanced learners, too." There is no free edition, although there are free trials. Pricing is $11.99 per month for three months, $7.99 per month for 12 months, or a single $149 payment for a lifetime subscription that includes all 25 languages. Rosetta Stone makes an impressive gift for travelers and lifelong learners and has earned 4.8 stars on Apple and 4.7 on Google Play.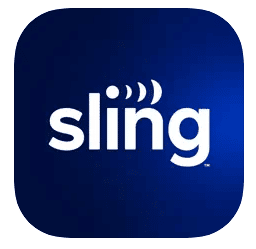 Sling TV
US News and World Report awarded Sling TV kudos for being the most budget-friendly television for cord-cutters. Its app lets users watch live TV, local programming, popular shows and movies on portable devices. And it has a legitimate free version (not a trial offer). Sling TV also has a menu of premium packages and add-ons to customize the viewing experience. Both the Blue (news and entertainment) and Orange (sports) packages cost $35 per month or get both for $50. The Sling TV app has a 4.6-star rating on Apple and 3.8 stars on Google Play.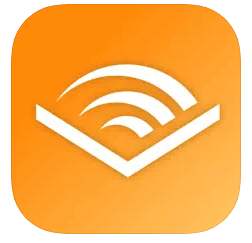 Audible
Audible is Amazon's app and store devoted exclusively to audiobooks and podcasts. Its basic service and app are free, and there are hundreds of titles one can listen to without a membership. Book pricing varies by title. Audible also offers two subscription plans: Audible Plus ($8/month) and Audible Premium Plus ($15/month). Audible Plus members get access to thousands of audiobooks and podcasts for a monthly fee, while Audible Premium Plus also adds store credits and discounts on paid titles. Audible's app gets 4.9 stars from Apple users and 4.6 stars on Google Play.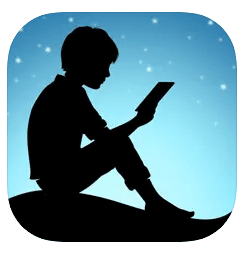 Kindle
Kindle is Amazon's e-reader/tablet, but e-readers aren't needed to enjoy Kindle titles. One can simply download the app to gain access to the Kindle store and turn any phone or tablet into an e-reader. Choose the text size, font, margins, alignment, and orientation (portrait or landscape). Change from day to night reading by adjusting the brightness and background colors. The Kindle app also supports audiobooks from Audible. Kindle has a 4.9-star rating on Apple and a 4.6-star rating on Google Play.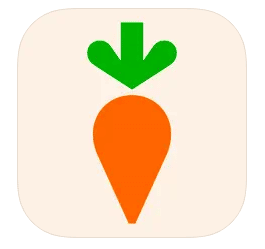 Instacart
Instacart is a shopping app that lets you order groceries and household items for home delivery. Users choose from a selection of local stores and place their order. Personal shoppers pick up the items and deliver at a prearranged time. The typical delivery fee is $3.99 but it can vary by area. In addition, store partners add a "service fee" for delivery orders. Heavy users can choose a premium membership that costs $99 per year or $9.99 a month and get free delivery on any order over $35. Instacart's app has earned 4.8 stars on Apple and 4.3 on Google Play.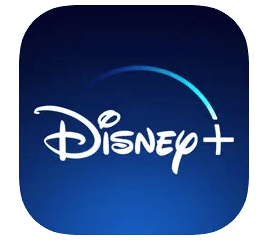 Disney+
Disney + is a subscription streaming service offering popular content like Pixar, Star Wars and Marvel movies and shows. And its Disney + app gets high marks from reviewers like Tom's Guide for its ease of use and sensible displays. While the app is free, the content is not. Monthly rates start at $7.99 for an ad-supported version and $10.99 for a premium offering. Free trials for the service are rare but there are ways to snag free services, like being a Verizon or Hulu live TV customer. The Disney + app has earned 4.5 stars on both the Apple and Google Play stores.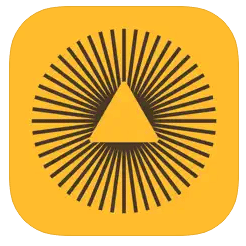 5 Minute journal
Five Minute Journal is a simple app to improve your life in just five minutes, twice a day. Based on the original 5 Minute Journal (book), users can track how their days are going and look to notice patterns impacting their life. Journaling has been proven to improve mindfulness, health and communication skills, which may be the best gifts your loved ones receive this year. The app has both a free and premium version, which costs $9.99 per month, $39.99 per year or $99.99 for a lifetime. The app has earned 4.8 stars on the Apple store and 4.7 stores on Google Play.
How to give an app as a gift
If you have an Apple device, the Apple store makes it easy to give an app as a gift — simply tap the "gift" button when you find the app you want. However, it's not a simple process if you don't have an Apple device yourself. In that case, you'll probably have to send an Apple gift card. The Google Play Store doesn't have a way to gift a specific app; you'll have to give a Google Play gift card so your recipient can install and pay for a gift. What about ongoing subscriptions? Your best bet is to purchase the subscription directly from the service and send an e-card with a link to the app download.
If you found our app gift ideas inspirational, you may also enjoy: