Tech gift ideas brought to you by Credit Sesame.
Tech novelties can be practical and fun gifts. They meet many gift-giving challenges — people who "have everything," tech-hungry Gen Z-ers, holiday parties that require gifts for people you don't know and loved ones living in small spaces. At least one of the tech gifts on this list will be much appreciated by a hard-to-buy-for recipient and help you cross a problem off your list.
Sleep mask and headphones
Headphones can help us drift off to sleep or make air travel bearable. But they can hurt your ears after a while, and they're especially painful for side sleepers. MUSICOZY sleep eye mask with Bluetooth headphones is a thoughtful solution everyone can appreciate. They have 4.3 stars on Amazon based on nearly 17,000 reviews. Their list price is $39.99 on Amazon.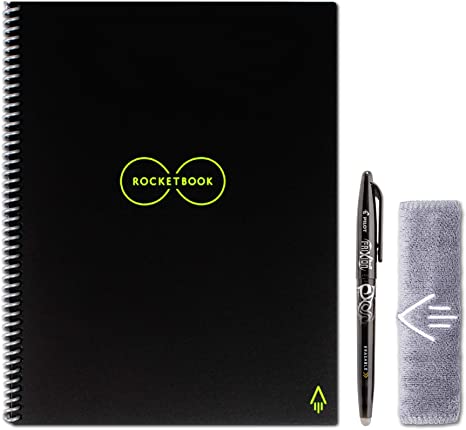 Reusable notebook
Studies have shown that writing by hand activates a different part of your brain than typing and can help you with creative problem-solving and note-taking. And tapping out a list on your phone, laptop or tablet is clunky when you're on the go. The Rocketbook reusable notebook solves the problem in an elegant and sustainable way. You get 36 pages for jotting notes and lists. When you're finished writing, Rocketbook's app sends your handwritten notes to cloud storage and you can simply wipe your notebook clean for reuse. The notebook boasts a 4.5-star rating based on nearly 70,000 Amazon reviews and sells for $19.97.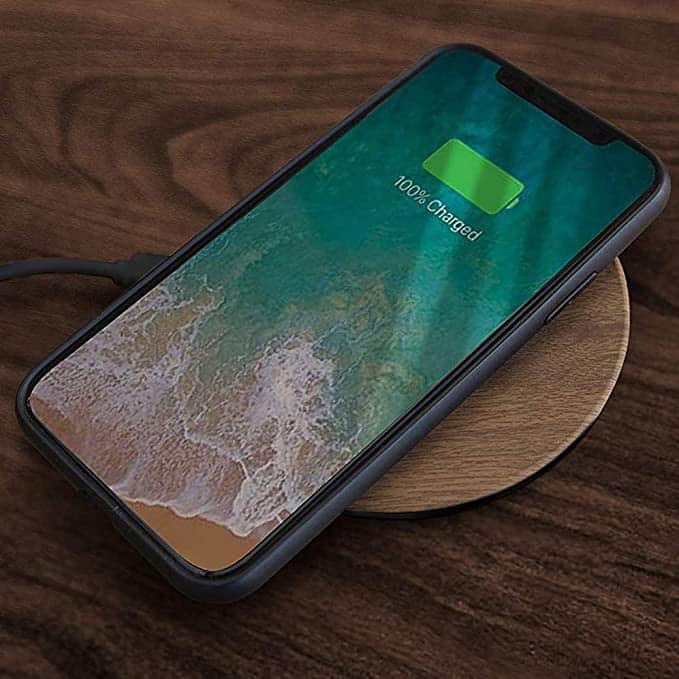 Hand-crafted charging pad
Tech doesn't have to look cold or clinical. This charging pad from the Reveal Nature Tech Collection has lovely wood grains and a warm look. It's wireless and you only have to set your phone onto the pad to charge it. The pad is easy to set up and compatible with the iPhone 8, 8 Plus, X, XR, XS, XS Max, 11, 11 Pro, 11 Pro Max, 12, 12 Mini, 12 Pro, 12 Pro Max, 13, 13 Mini, 13 Pro and 13 Pro Max. Android phones include Samsung Galaxy S6 S7 S8 S9 S10 versions and many other brands. The charging pad has garnered 4.1 stars based on 250 Amazon reviews and sells for $29.99.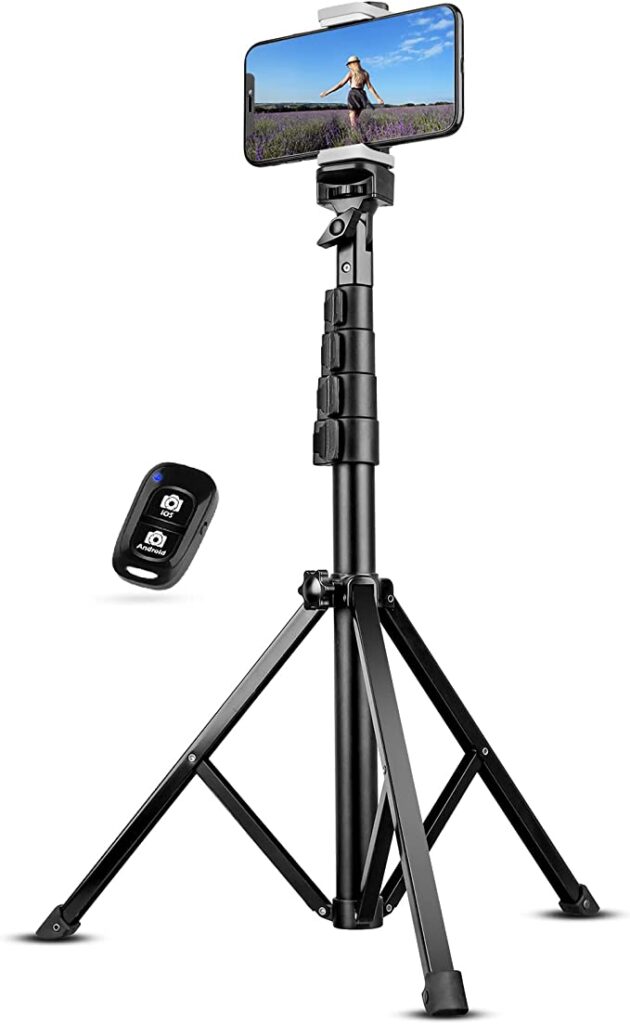 Tripod stand for phone
Photographers and TikTokers on your list will appreciate the versatile Ubeesize phone tripod stand. It's a selfie-stick; it's a tri-pod; it's a wireless remote for your mobile device. Extendable from 17″ to 62″ and including head and neck rotation for the most versatile shooting options, this accessory will enhance anyone's selfies, group pictures, adventure photos, podcasts and livestreaming. It's made from heavy-duty aluminum and holds up to 2.2 pounds (one kg). The tripod lists for $25.99 and has a 4.6-star rating based on over 81,000 Amazon ratings.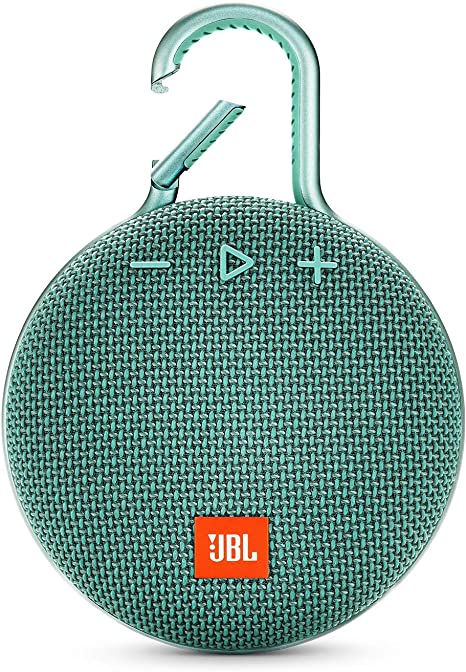 JBL "Clip 3" speaker
Looking for an ultra-portable sound powerhouse on a budget? JBL's uber-popular lightweight, Clip 3 waterproof speaker provides up to ten hours of high-quality sound from your smartphone or tablet. You can even take crystal-clear calls from your speaker with the touch of a button. The Clip 3 features a built-in rechargeable Li-ion battery and a metal carabiner so you can easily hook it to your clothes, backpack or purse. This cute, round speaker has a built-in microphone with noise-canceling technology and comes in 12 colors. It has achieved an impressive 4.8-star rating on Amazon and costs $44.95.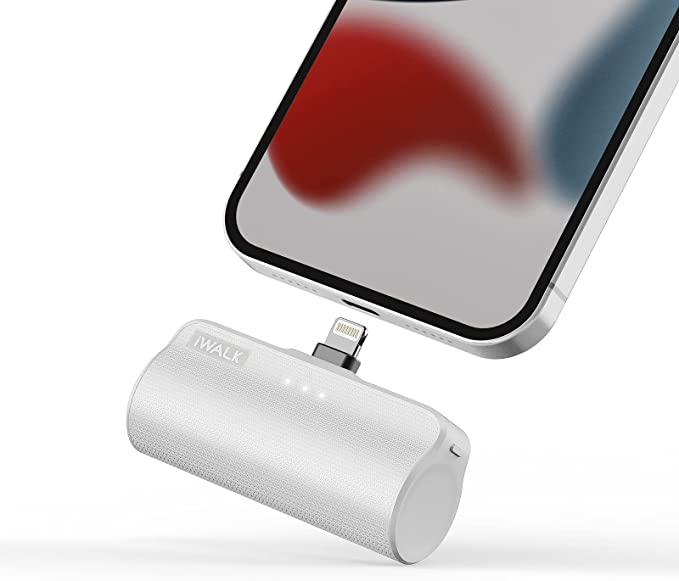 Emergency portable iPhone charger
Here's a practical gift for iPhone owners. Dead battery emergencies happen to everyone and can be irritating or even dangerous. But iWALK's mini portable iPhone charger with built-in cable will get your loved ones out of a jam again and again. It comes in several colors and has a built-in lightning connector — no cable required. This ultra-compact charger weighs only as much as an egg and can add nearly 1.2 charges to an iPhone 8 and about .95 charge to an iPhone X. It has a 4.3-star rating based on about 16,000 reviews and sells for $19.49 on Amazon.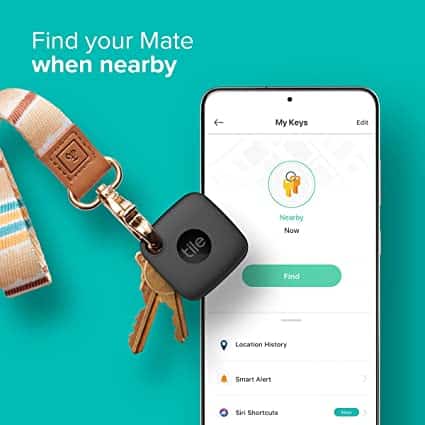 Tile Mate Bluetooth item tracker
The holiday season can be a frantic time and it can be hard to keep track of essentials. Busy people in your life will really appreciate Tile Mate's Bluetooth item locator for essentials like keys, bags, wallets or glasses. Lose something? The Tile Mate app can cause its tile to ring when within its 250-foot range. And when your object's out of range — maybe you left your wallet at the store — you can track it with the app and see its location on a map. This latest version of Tile Mate contains two tiles and lists for $64.99. It has garnered a 4.3-star rating based on about 2,800 reviews on Amazon.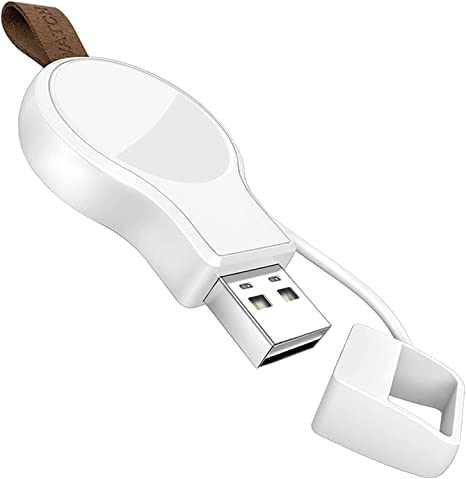 Apple Watch portable emergency charger
Extend the battery life and avoid emergencies with this tiny, ultra-portable lifesaver. NEWDERY's portable charger is compatible with the Apple Watch Ultra Series and provides a full charge in two to three hours. The Apple watch magnetic charger comes with a USB-A charging port so you can connect to your computer, socket, or power bank and start charging anywhere. Just stick it on your keychain — clumsy cables not needed. This tiny charger has a tiny price at $7.99 to $9.99, so you can afford to stick one in everyone's stocking. It has a 4.4-star Amazon rating based on about 20,000 reviews.
Wifi pet and security camera
Many of us adopted pets during the pandemic and enjoyed our new friends as we worked from home. But now we may be recalled to the office, leaving our fuzzy friends behind. Not to worry — Petcube's indoor wi-fi pet and security camera comes with a phone app and a pet monitor with two-way audio and video and night vision. Its 1080p video and smart alerts provide home security in addition to communication with four-legged loved ones. The system has earned 4.2 stars from over 15,000 reviews on Amazon and it currently sells for $34.94.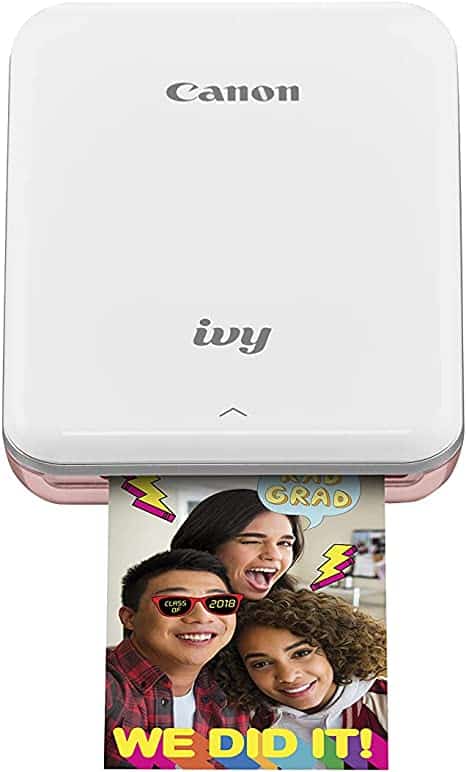 Smartphone photo printer
Cameras on smartphones have become so good and so convenient that many of us take all of our pictures with them. And that's great for sharing on social media, but less great when you want to give someone an actual photograph. Cannon's IVY mini photo printer for smartphones is small and light and delivers 2 x 3-inch photos with a peel-and-stick backing. Excellent for classrooms, bulletin boards, scrapbooks and parties, the Bluetooth printer boasts a stellar 4.7-star rating on Amazon based on nearly 10,000 reviews. It costs $79 (45% savings) as of this writing.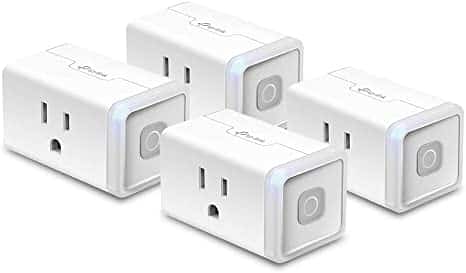 Smart home plugs
Make any home appliance obey your every command with Kasa smart plugs. This set comes with four plugs that work with your voice via Amazon Alexa or Google Assistant to control electric appliances. The plugs put you in control from anywhere using the Kasa app — from home, the office or even your vacation destination. You can set your wifi smart plug to automatically activate lamps, fans, humidifiers, Christmas lights, etc. at desired times and intervals. The set lists for $22.76 on Amazon and has earned a 4.6-star rating based on nearly 45,000 reviews.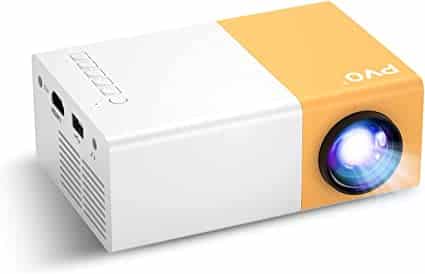 Mini projector
Experts agree that hunching over a phone or tablet to view videos isn't healthy and scientists have proven that blue light from screens is harmful to our DNA. Why not improve your children's viewing experience and protect their health with a projector? PVO's mini projector for camping, outdoor parties and kids' gatherings is easy on the eyes and provides up a 170-inch display. The small projector features multiple ports including HDMI, USB, audio and other interfaces. It's earned a 4.1-star rating on Amazon based on over 6,000 reviews and sells for $79.99 (20% off as of this writing).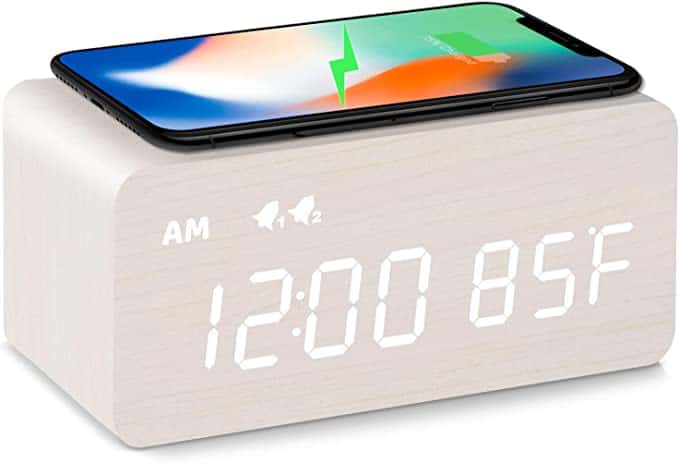 Alarm clock with wireless charging
This versatile clock has a lot of fans because of its style and practicality. MOSITO's digital wooden alarm clock is small and takes up little room but its display is large. Those who prefer to sleep in darkness can dim the display all the way down, while sleepers who prefer a night light can turn it up. And there's more — the clock includes a wireless charger for your phone and also displays the temperature. Reviewers rave about this little clock's wood-grain finish as well as its practicality, features and ease of use. The clock has earned 4.3 stars on Amazon and currently sells for $32.98.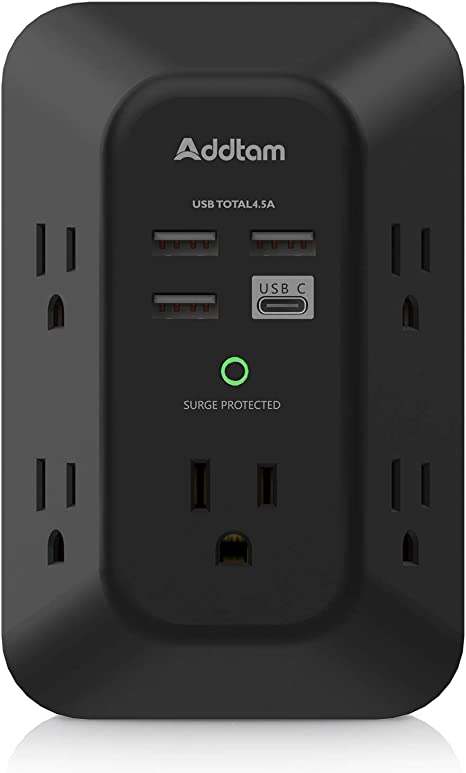 USB multiplug wall charger
Whether traveling, renting or just living in an older home, many of us wish we had more outlets in more useful places. And now we can, thanks to this USB 5-outlet charger and surge protector from Addtam. It fits any duplex outlet and provides five outlets and four USB ports including one USB-C. Wide spacing for outlets makes it easy to plug in a variety of devices, and the surge protector offers overload protection, short-circuit protection, over-current protection, over-voltage protection and overheating protection. The charger lists for $22.99 and has an amazing 4.8-star Amazon rating based on over 8,500 reviews.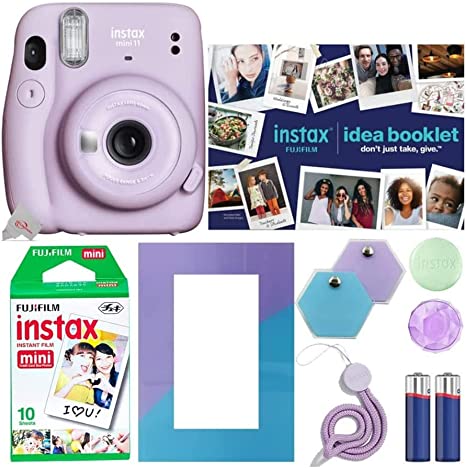 Fujifilm instax holiday bundle
Get everyone in on the holiday fun with Fujifilm's holiday instax bundle. This gift includes one instax Mini 11 Instant Camera, a 10-pack of instax Mini, white bordered, instant print film, an Arc photo stand, message photo magnets and an instax idea book. Pass around this fun little party camera and then pass out the pictures. The tiny camera comes in blue or lilac, operates with two AA batteries and delivers brilliant selfies and close-ups. It's earned a 4.2-star rating based on ten Amazon reviews. The blue set costs $69.95 and the lilac is $79.95.
This list of tech gifts should yield at least a couple of original gift ideas for difficult situations — and possibly a gift or two for hard-working Santas.
If you found our tech gift ideas inspirational, you may also enjoy: