The government has taken measures to help consumers with financial aid during this pandemic. That includes things like the CARES Act, which could provide as much as $1,200 in stimulus checks for individuals that qualify and even extended unemployment insurance/benefits (which does vary by state, so check with your state's office for what is offered).
Sadly, there are individuals out there who are trying to improperly capitalize on such financial aid by trying to redeem these funds on your behalf or use the offerings as a baiting method to gather your personal information. Below are some ways to protect yourself and your money.
How to protect your stimulus check

Under the CARES Act, you can receive up to a $1,200 stimulus check from the government as a single tax filer. If you are not sure how much you qualify for, you can check via our stimulus check calculator.
Where things can get tricky is if you have not previously filed taxes and the IRS does not have your direct deposit information to send your money to your bank account, in which case you will be receiving a paper check in the mail. However, the IRS does have an online portal where you can enter in your information to receive direct deposit here. However this tool is only available until May 13th, after that date you will not be able to enter in your direct deposit information and will have to wait for your check.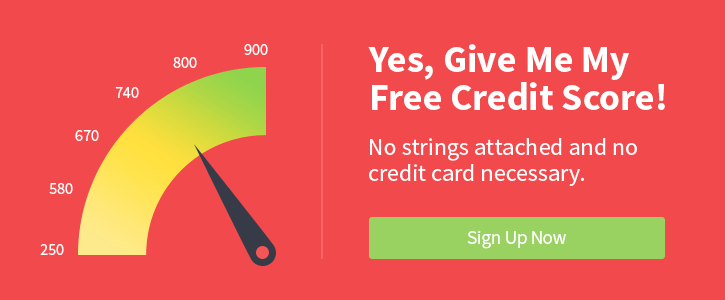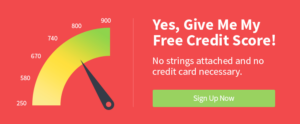 It is highly recommended that you do so if you have not filed taxes in 2018/2019 to avoid having to wait for your check in the mail and risk it being lost or stolen. If you are still waiting for your stimulus payment but have previously filed taxes, it is best to track your payment here so that you'll see when you can expect it. 
Be aware of the following in order to reduce the chance of falling victim to any stimulus related scams: 
Only use the official Internal Revenue Service ("IRS") website www.

irs.gov/coronavirus

to submit information to the IRS. Go directly to this URL to avoid phishing attempts of sites that look like the IRS.

The IRS won't contact you by phone, email, text message, or social media with information about your stimulus payment, and they won't ask you for your social security number, bank account, government benefits debit card account number, or any other personal information. You don't have to pay to get your stimulus money so be wary of anyone offering to help you get your stimulus money faster by paying any sort of fee. 

The IRS won't issue a stimulus check only to revoke it on the basis of an error. Be wary of any sort of tactic as it is likely a scam. 
Unemployment insurance and benefits scams

More than 33 million American's have filed for unemployment benefits in the past seven weeks. This surge has created an opportunity for con artists to pose as individuals that can help the unemployed file for unemployment in an attempt to steal their personal information. Your personal information is very valuable and you need to protect it to avoid someone stealing your unemployment benefits or worse, your identity. If you are filing for unemployment insurance or benefits and need assistance, ask a reputable professional, trusted friend, or family member to help you apply. If you do not require assistance with applying, only rely on applications provided by your state's local offices. There is a large influx of people trying to file for unemployment so there might be a delay in response, but keep trying.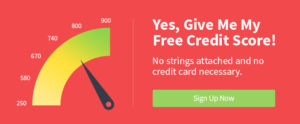 If you find that you have already become victim to an unemployment insurance or benefits scam and someone has already taken benefits on your behalf, there are a few steps you can take to potentially rectify the situation. 
Contact the State Department of Labor and file a fraud report

. Most states have a department dedicated to unemployment insurance fraud; check yours

here

.

File a police report

. Creating a legal record of the fraud may help you lay a legal foundation to avoid any fines, expenses, and disputes. 

File a fraud alert with the three credit bureaus

(Equifax, Transunion, Experian).

File a fraud report with the IRS

. This can help avoid having to pay taxes on any of the benefit payments made to someone else. You can file a report

here

.

File an FTC report

. Finally, you should also file a fraud report with the Federal Trade Commission (FTC)

here

.
Identity or credit theft during COVID-19
Identity theft has been a constant threat over the past few years, but the methods above are the new methods in which identity thieves are trying to capture people's information. Identity theft can include applying for credit cards or loans in your name, withdrawing funds from your bank account, using your social security number to steal to your tax refund, and even selling your personal information on the dark web. Below are some recommendations to help protect yourself from identity theft during this pandemic and in the future.
Mix up your passwords

. If an identity thief has captured your password from one source and you use that same password elsewhere, that thief can also obtain access to more of your personal and financial information on other platforms.. So mix things up and do not use the same password for multiple accounts or services. 

Regularly check your credit score

. If you notice an unexpected drop in your credit score and you have not done anything unusual, it's possible you could be a victim of identity theft. Signing up to be a

Credit Sesame

member allows you to check your credit score for free anytime, and we will also send you alerts for any changes to your credit. 
Identity theft is something we all must be aware of and be proactive about. With a free Credit Sesame account, you can take advantage of our free credit monitoring capabilities and free identity theft protection. For more information on this or any of our topics, please pop over to our SesameThrive Community, and join the conversation.