The holiday travel season is a merry, hectic and downright busy time of year. It's a time for families to get together—or as far apart as possible, in some cases. No matter your plans this winter, why complicate things by failing to plan for perhaps the most important element of all: the money that will fuel your adventures. Here are 100 tips you can use to enjoy a little peace of mind this holiday season.
Gift-Giving Rules To Live By
1. Make a list of all the friends and family you'll see on your trip and put a dollar amount next to each name. A pre-set budget, especially in the context of the grand total, can help you stick to the limits you set.
2. Scout the neighborhood as well as online. If you can buy something on a loved one's wish list from an in-town retailer, you'll put your dollars into a local business and the local economy. Plus, you can save on shipping expenses.
3. Time purchases. Set calendar reminders for Black Friday, Cyber Monday and other sale dates so you don't forget to hop into the store (real or virtual) while on the road. Reminders are your friend.
4. Cards and cash keep on giving. Sure, money gifts can seem unoriginal. But giving gift cards or money empowers the recipient to get something they'll actually use. Consider it part of the holiday traveler's Bill of Rights.
5. Go with your gut. Sketchy establishments are just as sketchy in another town as they are on your home turf. If you lack confidence in a business's capacity to print a receipt or properly safeguard your credit card information, take your business elsewhere.
6. Catch the post-season deals. Retailers across the country constantly transition from one holiday to the next. Find steals by digging through bargain bins of just-ended seasonal merchandise. It might turn out to be a great housewarming gift when you arrive at your next destination.
7. Turn on the radio. Local stations love to do giveaways at this time of year. As you listen to tunes on your drive, keep an ear open for contests you can enter. You might be surprised at the free swag you can pick up.
8. Assess your caravan. If you travel in a passenger van, you'll have more cargo space than you would traveling by air. Right-size your gift budget to the vehicle, or go shopping after you arrive.
9. Review receipts. Use them to gauge your own spending thresholds while traveling.
10. Keep it thoughtful. You don't have to be a big spender to be a thoughtful giver. Homemade crafts, jellies and jams can fit into small spaces in a travel bag and are extremely meaningful as a gift.
At The Gas Station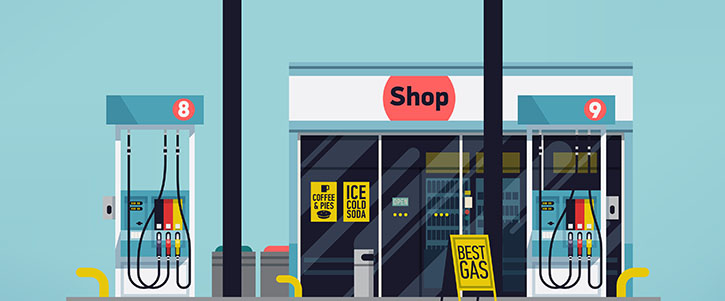 11. Hit the cruise control. FuelEconomy.gov says you likely will save gas by traveling at a constant rate of speed.
12. Pick the winning vehicle. Assuming you're driving this holiday season, you should do a little research on your home fleet at the aforementioned FuelEconomy.gov . Figure out which family car gets the most miles per gallon and, assuming it's road-ready, appoint it as the official vehicle of your 2016 holiday season.
13. Buy only what you need. Gas stations, and especially truck stops, pull our attention in a thousand directions. Get your gas, make a bathroom break and don't spend any more than you have to—unless, of course, you've reserved room in your budget for road maps and doodads.
14. Consider credit card savings. Some gas stations offer a discount of 5 cents per gallon or more if you use their co-branded credit card. If the gas station also happens to be affiliated with a grocery store or another retailer, the savings could be even greater.
[Related: 100 Best Credit Card Travel Tips]
15. Clean your windshield. Better to see clearly than to cause an accident and pay up for damages.
16. Grab a bite to eat. Just a bite. A bag of trail mix can last you hours or even days as a pick-me-up between meals. If you're traveling long distances and can stand it, save money by skipping lunch and snacking, saving your dining budget for the evening meal.
17. Phone a friend (hands-free). Many states prohibit holding a phone to your ear while driving—a hand-free device is required instead. Know the law to avoid a fine.
18. Help someone out. When was the last time you saw someone with a sign asking for money? Studies show that money spent on others is a greater source of happiness than money spent on ourselves. Keep a little cash on hand to help people in need this season.
19. Keep the change. If you get cash back at the gas station, hang onto your nickels, dimes and quarters. You might need that quarter for a grocery store shopping cart, a toll or a parking meter.
20. Fill your tires. Don't forget to check your tire pressure before the rubber hits the road. Blow a tire on the highway and you could set yourself back several hundred dollars or more.
Pack With Purpose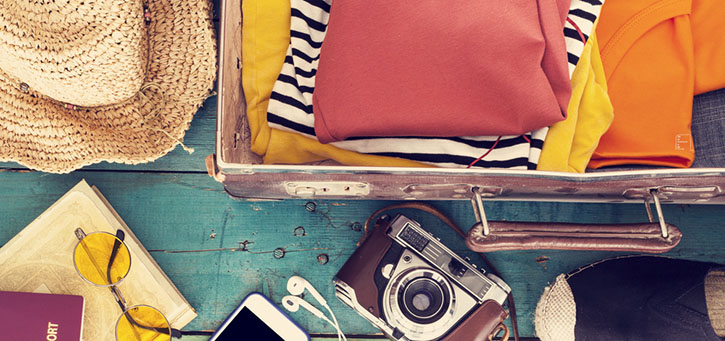 21. Step up your storage. Purchase new luggage if yours is worn down or too small. Don't risk an equipment malfunction when your main priority is to have a fun trip.
22. Pay fees early. If you're flying, check into your flight online and use a debit or credit card to pay for checked baggage. It's one less step you'll have to take at the airport.
23. Save your receipts. Pick a compartment in your luggage, purse or laptop case where you'll keep all financial paperwork from your trip. That way, you won't need to dig through every nook and cranny after you return to track how you made out financially.
24. Get a hanky. If you don't have something that qualifies at home, buy a cheap handkerchief from the pet department at your local store and tie it around the handle of your luggage before your flight. It will help you recognize your bag in a sea of other similar-looking luggage.
25. Take the lite challenge. Challenge yourself to leave excess belongings out of your luggage. You'll have a much easier time navigating airports, streets, taxis and trains, and you could save money on checked bag or overweight fees. If you successfully hit your goal, treat yourself to a small purchase with some of your savings.
26. Take the freebies. If you stay at a motel or hotel during your trip, you'll probably get free soap, shampoo, conditioner, lotion and even razors and shaving cream. Save space and money by limiting how much of these items you pack.
27. Time is money. Time how quickly you can pack and unpack your bag. Flag items you'd discard if needed.
28. Spread out your gear. Avoid checking two bags. Pack some of your things in a carry-on backpack or other small luggage – one outfit, toiletries and any medications. You'll lighten the load in the checked bag and be prepared in case it's delayed.
29. Pay to play. Your devices eat up battery power, and outlets and charging stations can be hard to come by. Invest in multiplugs, portable chargers and other tech tools that might cost a little up front but will pay dividends when you really need some juice.
30. Don't spend on trash. Depending on your mode of travel, you might not be able to take water bottles, certain types of food or other items because of security concerns. So don't spend money on these things at the wrong time. Finish your meals and drinks before lining up at the security checkpoint.
Random Grocery Runs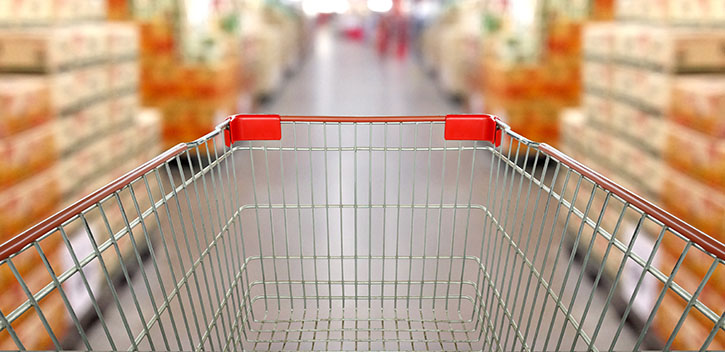 31. Keep snacks on hand. You'll probably be hungry when you arrive at your holiday travel destination. Don't immediately head to the grocery store—have some fruit or a handful of nuts first. Avoid shopping on an empty stomach. We all tend to spend more on food when we're hungry.
32. Make a list. One of the greatest financial tools is a plan you can act on. Determine what you'll contribute to the big family meal before you shop.
33. Clip coupons. Groceries love to mail coupons, particularly around the holidays. Sign up for online coupons, too, and scan them at the register right from your smartphone.
34. Look for big-ticket finds. Within the sea of coupons, look for particularly steep discounts on normally expensive items—think meat, name-brand products and so on.
35. Look low, look high. It might be convenient to grab what's on the grocery shelf in front of you, but you might save a little money by squatting and stretching in the aisle. Bend down to see if you can find a similar, lower-priced version of the product you need on the bottom shelf or, conversely, by standing on your tip toes and exploring the top shelf.
36. Embrace off-brands. Store brands are often the exact same content as name brands.
37. Ask about specials. You never know what discounts or soon-to-be-expired products might be available to savvy customers. Ask to speak with the store manager about discounts on holiday items or other merchandise you might need.
38. Check out the competition. Don't just settle for one location to make holiday purchases on your travels. Even small towns often have two or even three groceries. Do some price comparisons to see where you can save money. You might end save money by splitting up your list.
39. Get cash back. It can be a hassle to make time to run by the bank, and you don't want to get charged a fee for using a different bank's ATM. If your grocery offers cash back, take the teller up on the offer and ferret away a few dollars for your holiday spending and perhaps some $1 bills for the nieces' and nephews' stockings.
40. Dig through discount bins. This is a grocery's way of directing you to some great deals in a single confined space. No exercise required!
In Case Of Emergency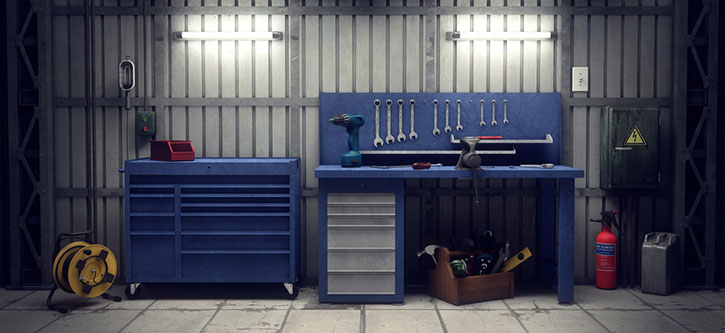 41. Expect the best, plan for the worst. No holiday trip is truly complete without a harrowing story of good plans gone wrong. Ensure you have an emergency fund in the bank and some cash on hand in case something goes awry while you're away from home.
42. Get your vehicle checked. If you'll be driving this holiday season, have your local service shop give your car a once-over. Explain how many miles you'll be traveling and in what type of terrain. The experts can tell you whether you need new tires, an oil change or other fixes.
43. Bring a credit card. This can serve as your emergency fund or go a step beyond it in the unlikely event you're faced with a major unexpected expense.
44. Phone a friend. Keep the names and phone numbers of close friends and family on hand in case you get lost or need an assist. Memorize at least a couple of phone numbers in case you are separated from your phone or for some reason can't use it.
45. Share your itinerary. Email a list of stops along your trip to a close acquaintance or two, and check in along the way so that someone knows you're safe. You might also get some good travel tips from friends and family who have visited the same places.
46. Get roadside assistance. Check with your car insurance provider, your credit card issuer and even your bank, and know what roadside assistance is available to you and how you can access it.
47. Plan for tolls. Not every road trip includes toll roads, but be prepared. It can be easy to end up on a toll road without even realizing it if you're unfamiliar with the area. Have small bills and coins on hand, and a pen and paper to jot down website info for tolls that can be paid online. If you're going to be in a single region, you might save money if you plan ahead and purchase a sticker or transponder.
48. Top it off. Gas up when the warning light comes on (or before). Outside of your home turf, you might not know how far you'll need to go before you find another station. Don't take unnecessary chances.
49. Pack a safety kit. Have blankets in your car. Keep some Band-Aids, flares and other gear on hand in case you become stranded in snow or get a flat tire.
50. Train on a pay phone. Your smartphone is basically indestructible. But if it runs out of power at a terribly inconvenient time, you should know how to use a pay phone to dial for help (if you can find one). Oh, and remember that you can call collect if it's a real emergency. Do that by dialing 0, then the area code and number.
DIY Versus Contracting It Out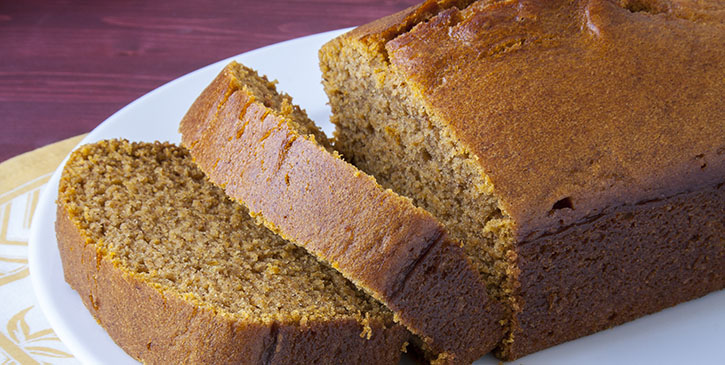 51. Watch YouTube. Learn how to artfully wrap a gift or make an attractive appetizer. Why pay when you can do it yourself?
52. Go homemade. The way to a man's heart might be through his stomach, but that sentiment applies to the ladies, too. Bake some bread or cookies before heading out on your trip to give to the people you love most. It'll cost you time but save you cash—and be more heartfelt, too.
53. Save gift bags. Pinch pennies by collecting gift bags for reuse.
54. Put your newspaper to work. Yes, even newspaper and brown paper bags can turn into gift wrap for the thrifty and the green-minded.
55. Substitute. Short on fancy tissue paper? Try shredded paper (disclaimer: yes, it can be messy) or other filler to effectively hide your gifts in a bag without shelling out a lot of extra money for stuff people will immediately throw in the recycle bin.
56. Clean with citrus. You'll find lots of cheap house-cleaning tutorials online, among them tips for creating your own custom cleaning liquids with fresh orange zest thrown in. What's not to love about a fresh-smelling house to come home to after your journey?
57. Bring out your inner Santa. If you celebrate Christmas and you're headed to an out-of-state party, why not volunteer to be the jolly old fellow from the North Pole? Ideally, your friends trust you to do a good job and won't have to pay big bucks for an impostor.
58. Sing and be happy. Be your own band by staging an on-the-road karaoke contest, whether at a friend's house or in your car as you're road-tripping. Don't hire a band for the party when you can inspire a captive audience (or at least die of embarrassment trying).
59. Décor galore. Streamers, party favors and table decorations can be made inexpensively at home. Save yourself the gas and the out-of-pocket expenses required to outfit a one-night gathering. Make decorations yourself and, as with the gift bags, store them in a box out of sight where you can quickly find them for the next festive occasion.
60. Up, down and all around. When you're on vacation, you don't need to go anywhere in particular beyond your destination. Camp out around your home away from home and launch a board game contest, a Dance Revolution marathon or any other activity you can think of. Be active and have fun without busting your budget.
That Special Someone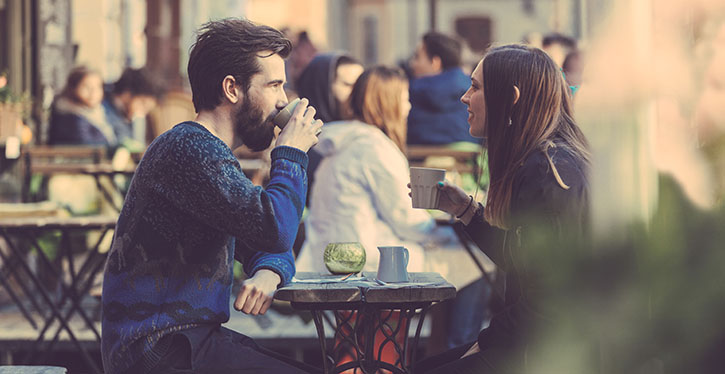 61. The Spy Who Loved Me. You might be a forgetful sort of person, but the holidays should be different. Pay attention in casual conversations with your partner to learn what they're hoping for this season.
62. Write it down. Travel has a way of blurring your sense of time, but don't let that excuse trip you up. Remember to give the gifts you've planned at the right times along your holiday travel route.
63. Savor the moment. Not every gift can be purchased in cash. Go out for a night of star-gazing with your partner or your entire family.
64. Rebuild. Make a list of items that need fixing around your house and build a coupon book to demonstrate how you'll make those repairs after returning from your holiday trip. Then do them.
65. Repurpose, recycle. Find objects special to you and your loved one that have fallen out of favor because they're worn down or broken. Invest a little elbow grease restoring them to life, whether it be a necklace or a tool bench. Make it a surprise to reveal when you get home.
67. Talk is cheap. If you and your partner are apart this holiday season, the greatest gift can be time itself—and the sound of your voice. Budget time for phone calls or online chats to keep you connected throughout the season.
68. Write it down. You can and should show you care not only by your purchases but your very words. Write a letter to your partner and send it old-school via snail mail for a delightful surprise they'll treasure.
69. Walk the walk. It doesn't cost a thing to hold hands and go for a stroll, no matter where you find yourself in the world during the holiday travel season.
70. Ask for help. If you need assistance staging a surprise or cutting a deal to get a great discount on a gift, talk to a friend who works at the store where you'd like to make a purchase or work your other connections to arrange a gift that will truly surprise your loved one.
71. Love me tender. Of course, we mean legal tender—you know, money. Understand the currency of the country where you'll be traveling and make plans with your bank to have cash on hand in advance, or pick some up at your destination.
72. An app a day. Apps for your smartphone can help you convert U.S. currency to the local currency where you're visiting. This can be helpful when you're shopping so you don't accidentally agree to bring that multi-million-dollar jade vase home.
73. Research the networks. Social media is popular throughout the world, but different countries use different platforms. See which is widely used in the region you'll visit, download the social media app and make connections with trusted peers abroad to cash in on local knowledge, tips on great restaurants and shopping, and much more.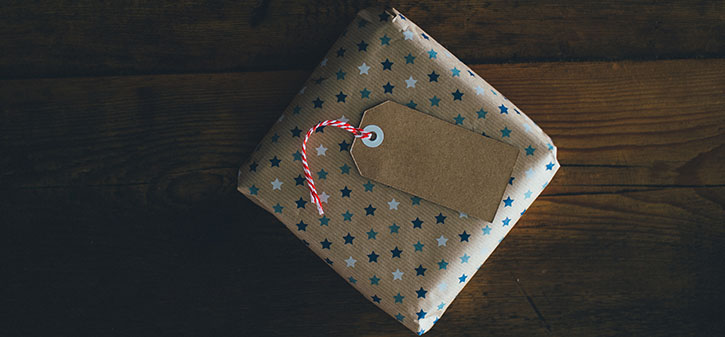 74. Upgrade your passport. If your passport is due to expire in early 2017, you mind need to update it—some countries require that your passport be valid for several months after your vacation ends. Do the math and calculate the costs of the passport application itself plus new photos and expedited processing, as needed.
75. Verify visa expenses. Should you be visiting a location that also requires a visa, you might decide to use a service such as Travisa, which can ensure you dot your Is and cross your Ts. This can bring peace of mind and also additional fees, so be prepared to pay what you need to reach your travel destination securely.
76. Visit the nurse's office. No, you aren't looking for an excuse to leave school early. You might need vaccinations or other medical advice that will serve you well overseas. Budget extra in your vacation spending for treatment that can keep you healthy and well on your journey.
77. Know about tips. In the U.S., it's standard practice to give tips to taxi drivers, waiters and others. But not so in other places. Don't use travel as an excuse to be stingy, though. Give a tip for good service and you'll likely be rewarded with gratitude.
78. Packaged deals. If you're going to be in another country for any length of time, consider working with a travel agency. By allowing a professional company to book hotels, tours and other expenses, you might save money versus booking everything a la carte.
79. Understand basic laws. It should go without saying (though not everyone got the memo this summer at the Rio Olympics) that you need to be on good behavior during your travels. But in case some of the rules are particularly unusual, you'll want to know them before you go to avoid fines.
80. And about those complimentary hotel drinks. If the hotel where you're staying offers in-room complimentary snacks and drinks, triple check they're actually complimentary rather than pay as you go. Otherwise, you might face a bill come morning.
Lodging Laundry List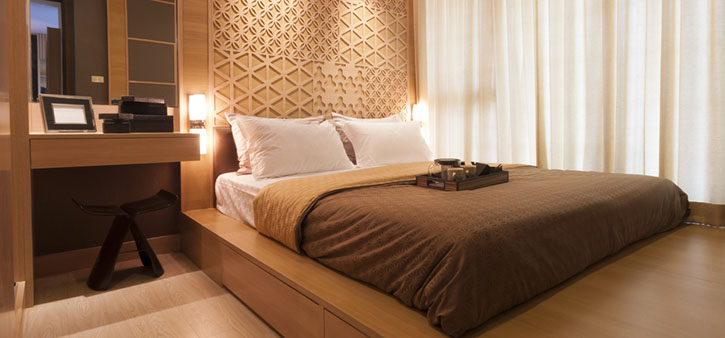 81. Evaluate the sharing economy. Traditional hotels are great, but services such as Airbnb and VRBO might enable you to learn more about the communities where you'll be staying because you'll be hosted in locals' homes and apartments. You might also save some serious cash, too.
82. Request a wake-up call. If you can trust yourself to get up to the alarm you set, great. If not—and your attendance at Great Aunt Edna's Thanksgiving dinner is depending on it—have the hotel provide this complimentary service. You'll save time by getting up at a decent hour, and you'll get to spend that hard-earned travel money on ingredients for stuffing that will make Edna and all the guests happy.
83. Ask for recommendations. If you're sightseeing over the holidays, hotel and motel staff should know which attractions are worth the money and which are a total waste. Go with your gut as much as you want, but don't be afraid to ask for a second opinion.
84. Dine in. Save fuel and funds by eating breakfast at the hotel, assuming yours offers it. You might not be eating crepes, but at least you'll have some sustenance before hitting the road again. Plus, you might get to use a waffle maker.
85. Iron it out. If you want to avoid having your clothes professionally laundered, break out the hotel iron and ironing board and do it yourself. Turn on the TV for some light entertainment, just don't get so distracted that you burn yourself or singe that precious pair of slacks.
86. Control the climate. We're not advocating for energy waste, but one of the joys of a hotel room is having total control over the temperature—assuming the unit isn't busted—and not having to foot the crazy-high bill you'd get back at home.
87. Ear plugs. A wise traveler always pays for a pair of ear plugs on the road. That way, you can catch some winks even if the people adjoining your hotel room turn out to be noisy or otherwise less than neighborly.
88. Pay for insurance. Sometimes, parking at a hotel is a breeze and perfectly safe. At other times, the area might be sketchy and you might be afraid your car is going to get broken into or stolen. Be sure you're sufficiently covered on your cars and other possessions before you travel so you have peace of mind. Never leave belongings in the car overnight.
89. Breakfast in bed. If you're going all out this holiday season and staying at a swanky establishment, it's only right to order breakfast in bed. You'll likely pay more than you would for an ordinary breakfast, but the experience is pure luxury.
90. Bargain shop. Subscribe to email newsletters and text alerts from your favorite hoteliers and watch for discount sales and other savings specifically for the time frame in which you'll be traveling.
Work Travel Reminders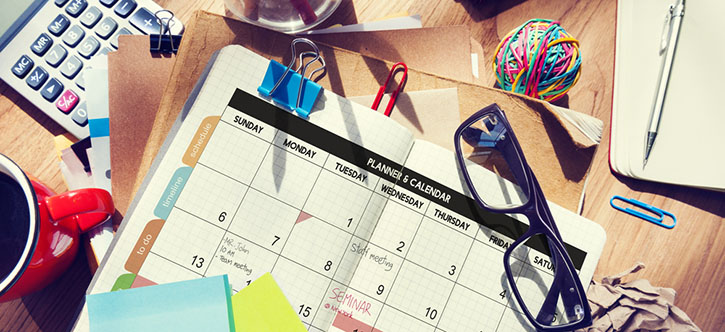 91. Order separately. If you have to work this holiday season on the road, you might be able to mix business and pleasure. For example, if your employer is paying for the hotel room, you can order meals separately on a personal card to ensure you're only claiming true business expenses.
92. Mileage and rental cars. Decide in advance whether it makes more sense to tabulate mileage in a personal vehicle or rent a car. Often, calculating mileage makes sense for short trips, while longer trips save your employer money. Remember to use that mileage reimbursement wisely, such as investing it in maintenance expenses for the vehicle yo used.
93. Hoard points and miles. If you travel regularly, a holiday business trip might put you over the top of personal goals you've set for credit card points, airline miles or both. Enjoy perusing and cashing in on the subsequent perks as a post-holiday hurrah.
94. Stay with family. If you happen to be on a business trip near family or friends, you can save your employer serious cash by staying at their home versus a hotel. It's not always feasible, but it's a great excuse to stay up late into the night visiting and catching up on life in a comfortable and homier setting.
95. Double-check data. If you use the data plan on your employer-provided phone, it's not a bad idea to check how close you are to the limit before you hit the road. That way, your employer can increase the limit on your data before you leave or make other arrangements.
96. Express your thanks. Whip up a batch of hand-written thank-you notes to clients before you start your trip. You can hand them out as you're leaving each stop.
97. Dine on a dime. Not every business meal needs to be a lavish five-course affair. A salad or a burger and fries will do just fine for some dinners on the road, even over the holidays. Don't starve yourself, but be respectful of your employer's assets.
98. Be on time or early. Don't waste clients' time. Arrive for meetings a few minutes early and stay only as long as you need to.
99. Dress to impress. Present yourself in a way that says you care whether the deal goes through. That includes wearing business-appropriate clothes to meetings. If you cut a deal for your company, you'll earn not only valuable business but also respect.
100. Live a little. With your employer's permission, take clients to a nice meal or bring a thoughtful gift that speaks to the positive relationship your businesses share. At the holidays, a small investment of time and money can resonate throughout the year ahead.